If anyone has downloaded windows 8 tutorial guide in the MS office word or PDF Format, but the trouble is that it is written in English language. For convenience, he wants to translate this guide to another language. He  finds himself in trouble at this time.
Google has eased off Translator toolkit and Google Translate to crossover these type of difficulties on Internet. Google Translator Tool Kit is one of the best options through which you can translate your Microsoft Office files (Word, Excel, PowerPoint) or PDF Files from one language to a new in no time. But at first, you have to ensure that your documents or PDF files are not password protected otherwise Google Translate won't be capable of recognizing it.
How to Translate Word and PDF files with Google Translator Toolkit
First Method
Translate Word document with Google Translator Toolkit
Firstly, go to this link Google Translate Doc Upload and click on Choose file button.
Then choose language in Translate From section.
Set any language like Hindi, Gujarati or anyone as target in Translate to section.
Now click on Upload for Translation button.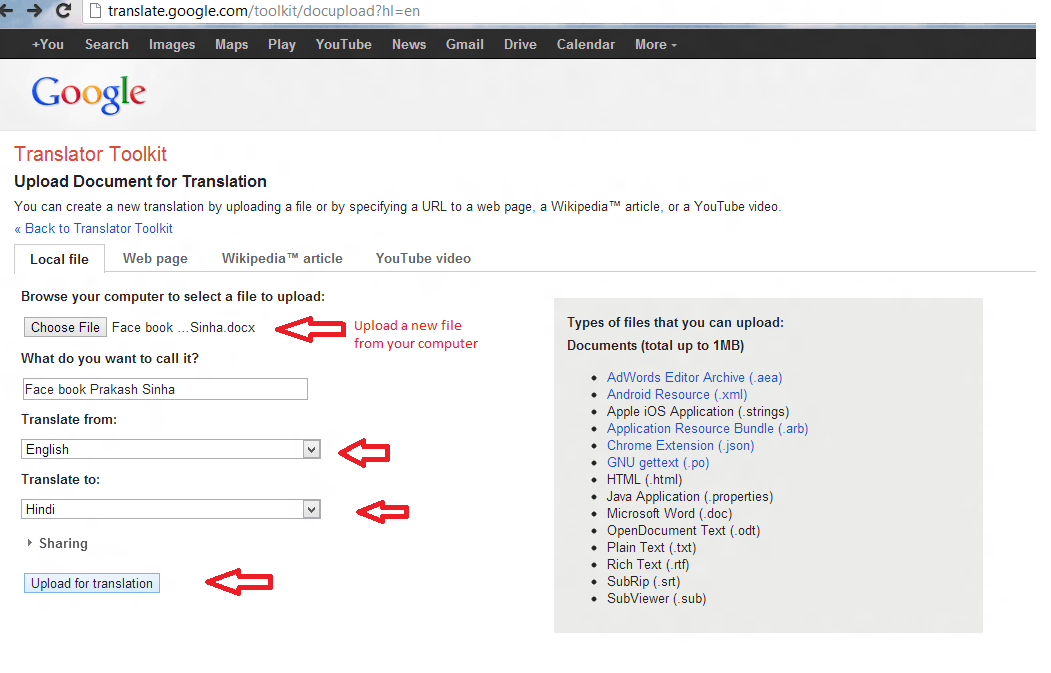 It will take few minutes to translate in target language and displayed in new tab before you.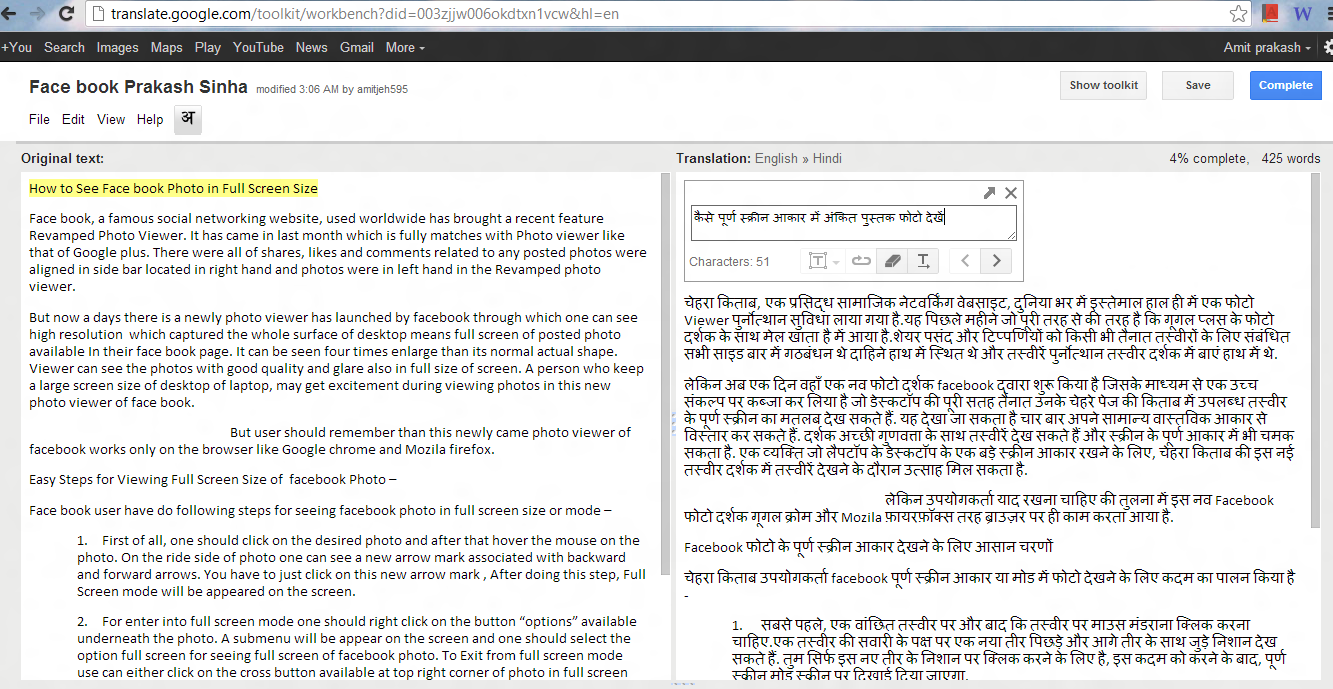 Now click on download button from File Menu panel and view it on MS word application with new translated preferred language.

Second Method 
Translate Word and PDF files with Google Translator Toolkit
At first, click on this link – Google Translate
Click Choose File. Then upload the word document or PDF file from your computer.
Now click the Translate button.
Set language in both sides from which language to which you want to convert.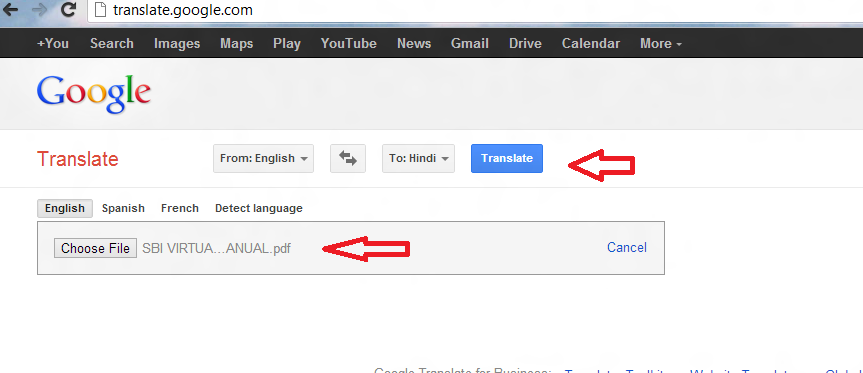 In few moments you will get prefer translated language in new chrome tab.