Microsoft recently released Windows 8 edition recommends an option to upgrade local account into Microsoft account. A local account usually works as user account to access Windows Operating System. If any window 8 user account is signed with Microsoft owned account then it allows to access a lot of latest services (SkyDrive, Windows Store, Maps, etc) for their users.
In few circumstances, you may wish to convert your local account into a Microsoft account in Windows 8. But how is it possible? I have already written a post like How to Add Users and control User Accounts in Windows 8 earlier. Now solve this problem like How to Upgrade a Local Account to a Microsoft Account in Windows 8 by these tips.
Let's follow step by step tricks
First Step
Firstly, log on Windows 8 system in local account.
Then press shortcut (Windows key + I) to display Settings panel in left pane.
Click on this link in bottom panel – Change PC settings.
In PC settings Window, choose Users option in the right section.
From Your account section in the left panel, hit on this link – Switch to a Microsoft account.
It asks you to type the current password of your signed local account and choose Next option.
If you don't have a Microsoft account (Windows Live ID or Hotmail), you can type another email id like Rediff, yahoo or Gmail to upgrade as Microsoft account supported windows 8 account.
Now you get a new window (sign in with a Microsoft account). It requests you to enter new email address and choose Next button.
Next, you will have to type the following account detail (Account name, Password, Location, Zip code) for your new Microsoft account.
 To do it, click on Next button.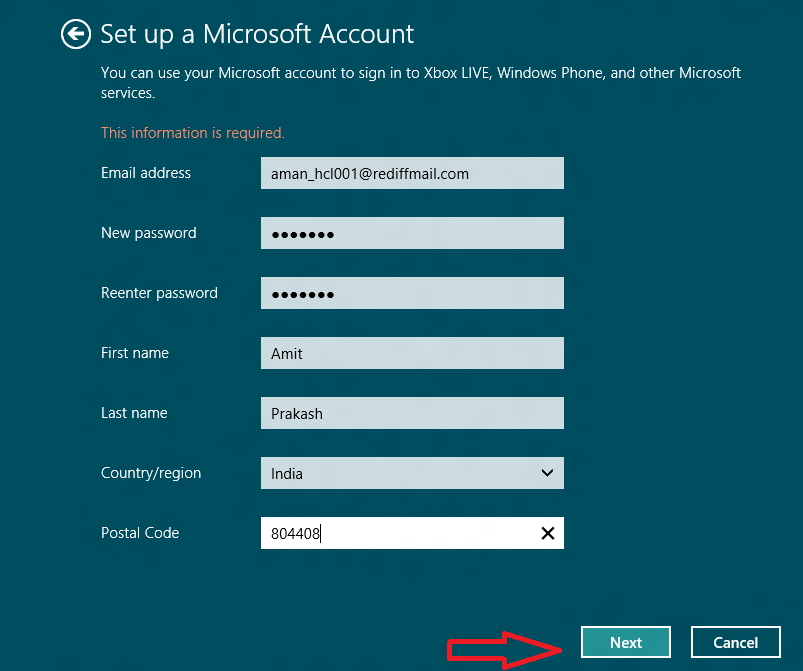 Next, you will get twice window of namely Finish UP. Here type your date of birth and choose appropriate gender under security info then type correct text under CAPTCHA box.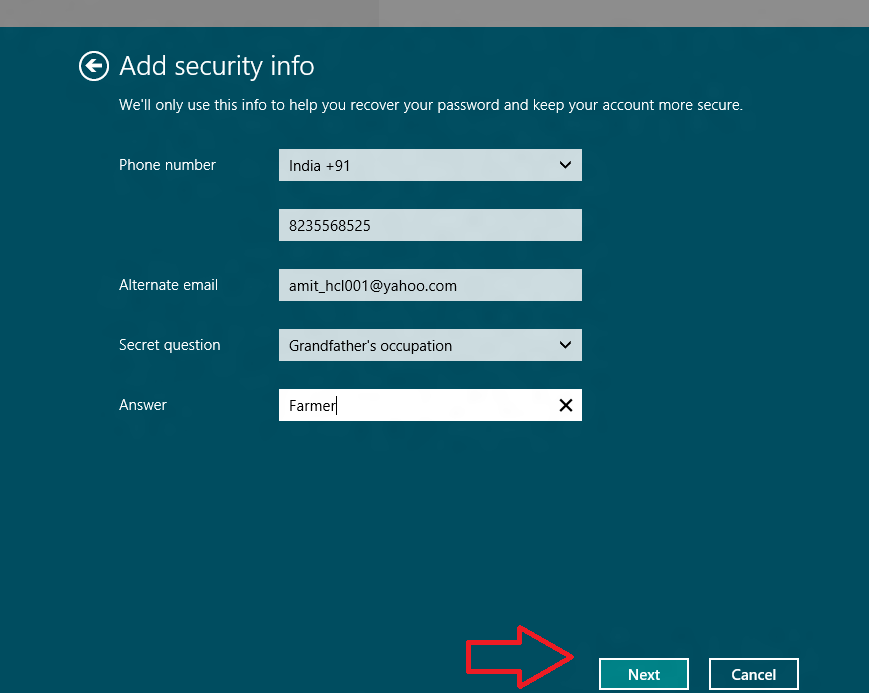 You have to Uncheck the tab of the following option – Send me email with promotional …………
Then click on Next button.
Once setup of local account will be converted as Microsoft account, click on Finish button.
Step-3 
Sometimes Microsoft does not verify your new Windows 8 account with another email address in final stage. Microsoft sends a verification email link on your email address which you have configured recently as Windows 8 account. Then sign in that email address and choose verify link from upcoming mail page.

Thus you have upgraded your local account as Microsoft account to get new services in the windows 8 easily.  So you can now sign out and sign again with newly created Microsoft account.