Many of the users are unaware of the fact that Windows 10 includes a feature that readily sends data from their typing or other speech inputs to Microsoft. The technology company had come under scrutiny for their default Keylogger feature. This is because of the lack of transparency and inadequacy of user control regarding the recorded data and the agencies they were sent to. So, in this article, we shall discuss the sequence of steps to easily Turn Off Default Keylogger in Windows 10 Spring Creators Update to avoid Privacy issues.
The key-logger feature basically works in enhancing keyboard prediction service along with recollection for future updates. The surveillance software when installed holds the ability to record every keystroke made on the system and eventually saves them in an encrypted log file. The file is then sent to research labs or uploaded to the Redmond servers.
The ambiguous nature of this software has made for a pressing issue. So, with Windows 10 Spring Creators update, Microsoft has made the option to disable the default feature and also to enable users to view the recorded data; making for a privacy-friendly interface.
How to Turn Off Default Keylogger in Windows 10 Spring Creators Update
Step-1: Select the cog icon from the expanded Start Menu or use the hotkeys Windows + I to launch Settings application. Next, navigate to the Privacy category and click on it.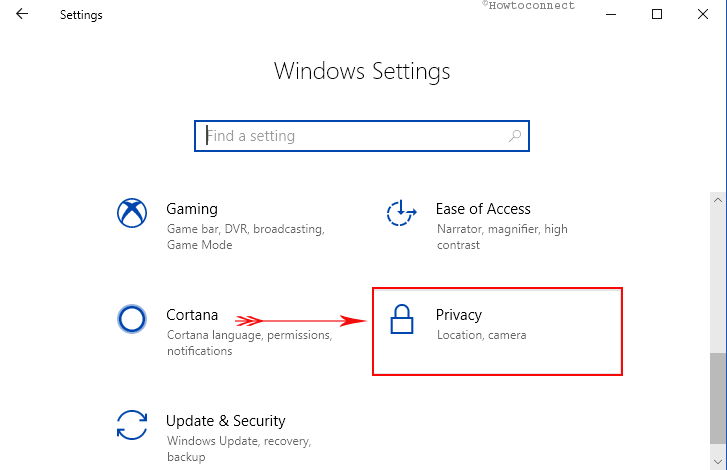 Step-2: Proceed to Diagnostics and feedback on the left pane of the following page.
Step-3: Shift to its right panel and switch to the Basic option under Diagnostic data.
Step-4: Next, go to the option Improve inking and typing recognition. Toggle it Off. With it turned off, Microsoft would no longer receive your keystroke and other input data.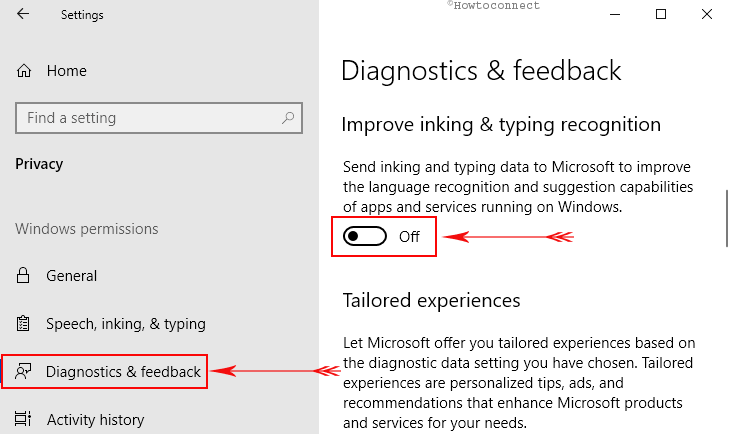 Step-5: You can also prevent any other data from transmitting. So, click or hit Speech, inking, and typing section on the left column.
Step-6: On its adjacent right pane, click the button namely Turn off the speech services and typing suggestions as shown in the image below.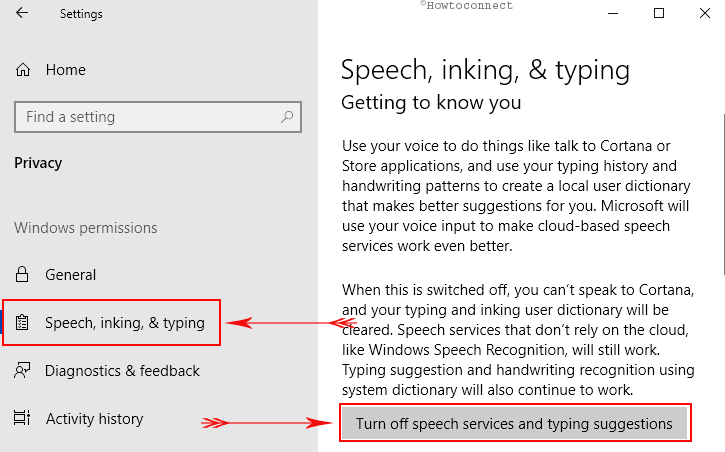 Step-7: Again click Turn off button (see screenshot). Doing so will avoid any information from transmitting be it speech or typing telemetry.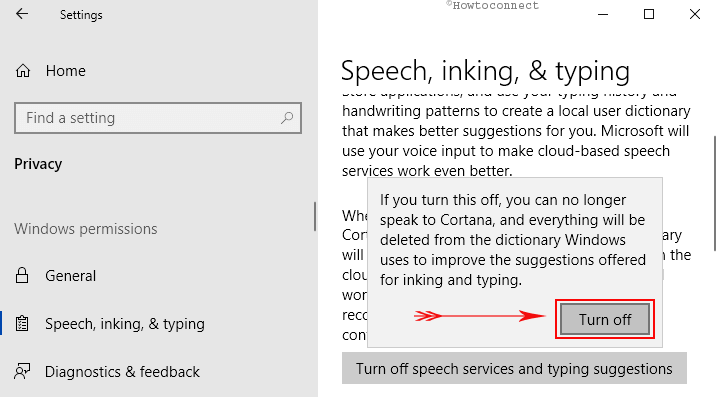 This will aid in keeping your data private, away from privy eyes of Microsoft. However, it also deactivates other features involving Cortana's speech recognition and unique user dictionary until chosen otherwise.
That's all about to Turn Off Default Keylogger in Windows 10. To further take care of your account, you can Customize App and Windows Permissions in Privacy Windows 10.