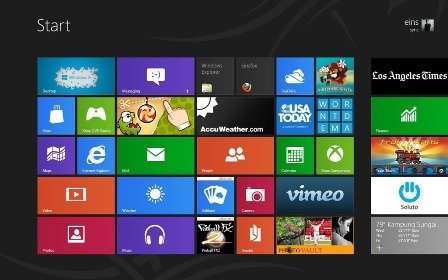 Microsoft offers Free Windows 8 Media Center upgrade version for Windows 8 Pro users for limited period of time. Meanwhile, general perceptions about using upgraded version without paying any money do exists with Microsoft announcements. Microsoft's offer is available on promotional page which shows act of free up-gradation would be valid until 31st January 2013 from 26th October 2012.  As Windows 8 Media Center empowers you to watch and record live TV. Therefore, it is worthy features of Windows 8. Particular articles would depict silent features of Windows 8 Media Center and process of getting Free version as well.
To grab Free version of Windows 8 Media Center, you need to visit Windows 8 Add Features page. Direct access to Windows 8 Add Features Page would be made after following below web address. After accessing this Features page, you will have to log in to your outlook / Hotmail account. After completing act of logging in to this Page it will take about 24 hours to send upgrade key of Windows 8 Media Center at your outlook / Hotmail accounts. It should be noted that promotional exercise is limited to one license per PC. If you have recently downloaded Windows 8 and got Pro Pack after paying $69.99 in such condition Windows 8 Media Center Pack is available for absolutely no charges. Now, Point-wise demo might show the way to add Windows 8 Pro Pack or Windows 8 Media Center Pack to your edition of Windows.
Access Microsoft Feature Page through pressing: Click Here. 
Then enter 'add features' message in search box of existing Microsoft Feature Page.  
After that click'settings' option and choose 'Add Features to Windows 8' sub-option. Here information related to purchase product key or already have product key would be displayed. 
You need to enter your Product Key and click Next button.

At last, give nods of acceptance of license agreement and click Add Features button to conclude process of activation.