In addition to the new features, Microsoft has added its own burning utility tool to Windows 8. As you know well that the burning utility is essential from making any CD / DVD. In this build, the burning utility of Windows 8 has been given freedom from using external software. To burn ISO images, which is essential for making a bootable disk of Windows 8, users will have to take all such measures as written below.
Actually, this action is performed by inserting only the dos command. This burning utility tool is known as Windows Disc Burner. In this article, we are writing about how to burn CD / DVD images in Windows 8 ISO Image. Related: Windows 10 – How to Backup System Image
Burn CD / DVD images in Windows 8 ISO Image
At first, insert a blank DVD disc in CD or DVD drive. Users should also save the ISO files to the local drive (D:\ drive).
Now hit WINDOWS Key+R shortcut at the same time to launch the RUN box.
 In Run tab, type the command – isoburn /q drive: \file.iso and press OK to start the burning tool.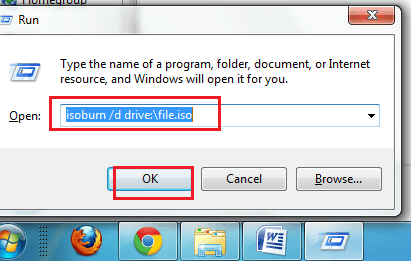 Now the user will get a new tab like Windows Disc Image Burner before their eyes.
Click on Burn button at the bottom to start burning process of ISO images.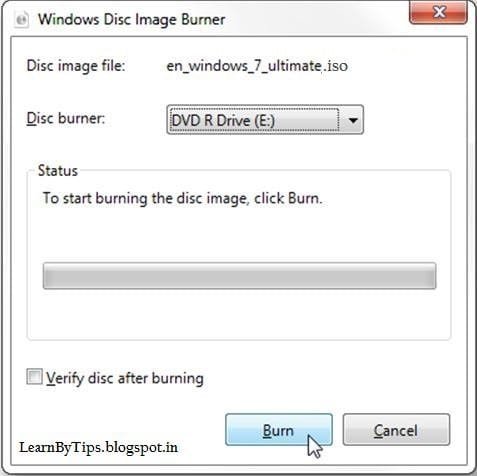 Users have to wait a few minutes to complete the burning process of the disc image. It will exit automatic from CD or DVD drive after performing the successful burning process.
A successful burnt DVD disc is ready to perform further actions – install Windows 8 or reset hard disk in an emergency condition.