Methods to solve Huge Icons on Windows 10 – Sometimes slight tweaks render remarkable outcomes and settle massive issues. This proverb suits with Huge Icons on Windows 10 Desktop fix. When you first time enter your desktop you get stunned after looking at gigantic icons arranged on it.
The problem seems very troublesome but its rectification is very easy. We have illustrated here the fixes for Huge Icons on Windows 10 Desktop.
Ways to Fix Huge Icons on Windows 10 Desktop
1. Adjust Resolution
Whenever you clean install, the typical issue you confront is the display of huge icons on Windows 10. This big icon on the desktop is in reality, an irritable thing to see. However, you can quickly resolve the huge icon on the desktop by noting the below steps –
Step 1 – Strike the sequence of Win & I keys to launch the Settings program and click the first category labeled System.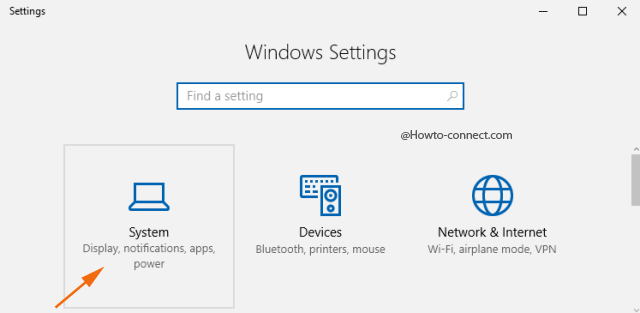 Step 2 – Click or hit Display on the left column of sections.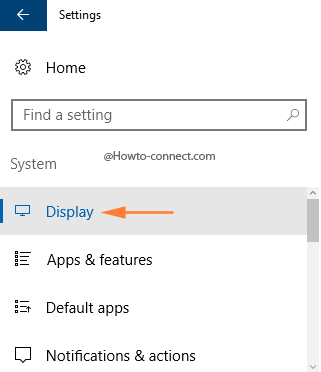 Step 3 – Move to the bottom right portion and trace out the link that reads as Advanced display settings.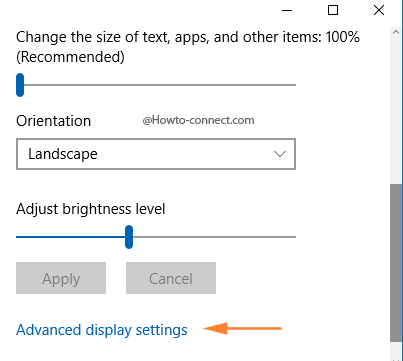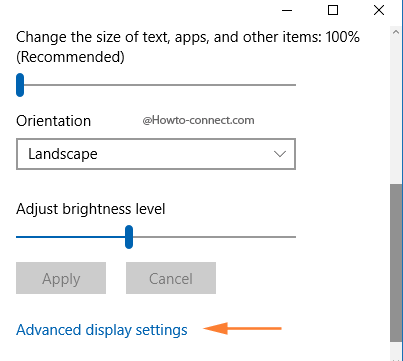 Step 4 – In the consequent screen, hit the drop-down noticeable underneath Resolution and click or hit 1366 x 768 (Recommended).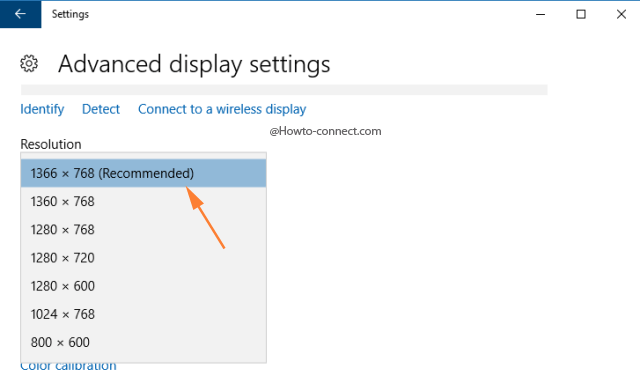 Step 5 – Click or hit Apply.
2. Customize your Display
Step 1 – Tap on the Start button and click on Settings, the gear structured symbol, the second last one.
Step 2 – Click on System category.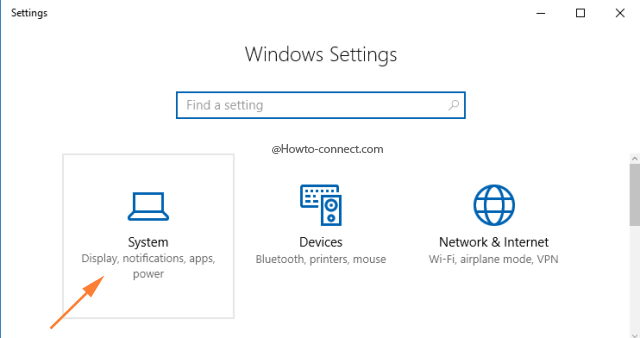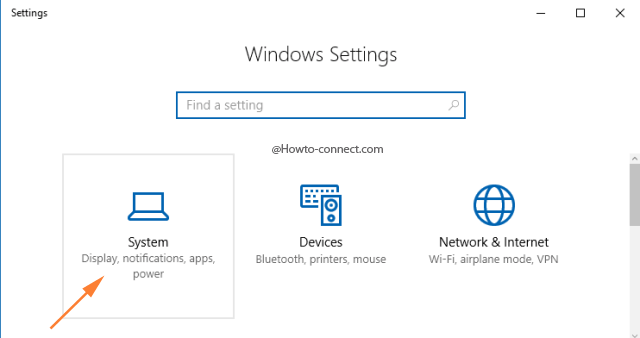 Step 3 – On resultant screen, locate the setting entitled Change the size of text, apps, and other items: 100% (Recommended). When you detect it, drag its slider to the extreme left.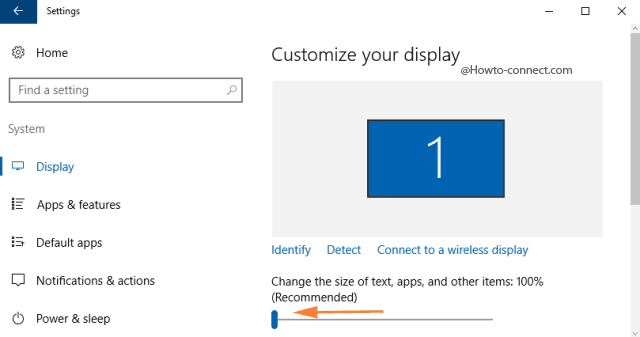 Step 4 – When you drag it to the extreme left, you will notice that icons have regained original size.
3. View Options
Step 1 – Right-click on an empty slot on Desktop and click or hit the first choice labeled View.
Step 2 – Another menu with three divisions will arrive. locate the first three options of the first division – 1. Large icons, 2. Medium icons, or 3. Small icons.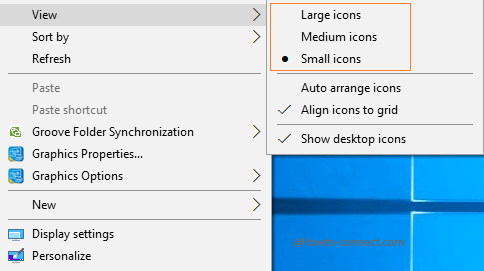 Step 3 – You can try them one by one and see which size suits you best.
It's great the Windows 10 furnishes few separate ways to work on the size of the desktop icons. However, while using the first and second solutions, you can give a shot to other sizes and see which one works best for you. You can attempt any solution as per your preference and you will see the perfect size after monitoring the resolution/slider of your custom display. If you have also confronted the huge icons mess and had resolved it in any other way, kindly share it with us.
Repair any Windows problems such as Blue/Black Screen, DLL, Exe, application, Regisrty error and quickly recover system from issues using
Reimage
.