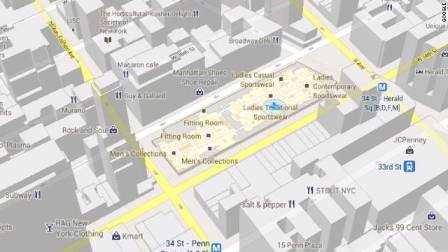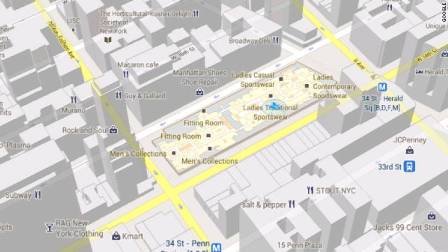 If you are devising holiday shopping this season and looking to find out exact location of leading Stores, ATM, Restaurant, Food Court etc you would be getting ably support of Google service. The purpose to easy up and pleasant holiday shopping could be shaped up, if you follow pathfinder Google service, known to 'Indoor Google Maps'.
The idea behind developing 'Indoor Google Maps' came after watching plight condition of people who occurred during holidays shopping due to big crowd. Now power of 'Indoor Google Maps' prevents & guides you where to go and where to not at this point of time. Indeed Google efforts are for betterment of common people and no one can deny about  it. As I mentioned application of 'Indoor Google Maps' guides as well as suggests to take appropriates steps while you are planning to holiday shopping. Here questions raise, How does Indoor Google Maps work and which device is required to use this application.
The Google Maps tracks all participating Store quite efficiently. Even in many location the application guides as which is best walking direction at current time to move forward. As you know finding these locations such as Retail Stores, ATM, Restroom, Food Court etc while shopping is always been tough act. But 'Indoor Google Maps' figure out these location through blue dot icon. Certainly indication made by Google application are reliable source to march ahead in holiday shopping. As far as concern to use devices for 'Indoor Google Maps', you need 'Android' devices to make this application functional. So, if you have Android devices then you may get 'Indoor Google Maps' application through below link.