How to Insert Images from Bing to Office Document – When you work on assignments or make some projects, you think to add the specific pictures that compliment your topic. Focusing on this matter, Bing search team recently has introduced an update which facilitates you to embed images in Office documents. We will write the steps to insert Images from Bing to Office Document so that you may get maximum advantage of this
How to Insert Images from Bing to Office Document
In your Office 2013 and 2016, you can attach images to applications like Word, PowerPoint, Excel, etc in pretty simply with the assistance of "Bing Search Image". Here we will start with Word application to describe the steps  –
Write "word" in the Cortana text field and tap on the result with a similar name to open the application.
Click or tap "Insert" tab that is visible on the top.

A new ribbon will appear downward, click on "Online Pictures" that comes under the category called "Illustrations".
A separate window will spread out and cover up your application (here Word). Write the photo name you will embed in your document in the box adjacent to "Bing Image Search".
Bing will give you a grid of thumbnail images from where you can pick up the required and the suited one.
Just underneath the search box, three different search filters are visible – "Size", "Type" and "Color" and you can use them accordingly to get more refined output.
In case, you wished to know more about an image, like its source and size, then simply hover the mouse cursor over it and the needful information will show.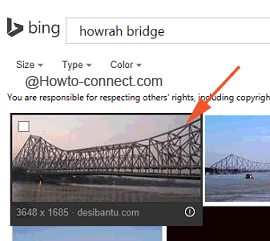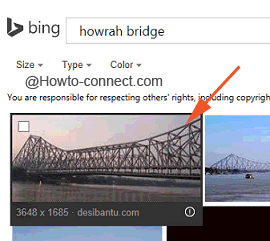 Once you have determined the picture that totally suits your specification, then click that respective image and thereon click or hit "Insert".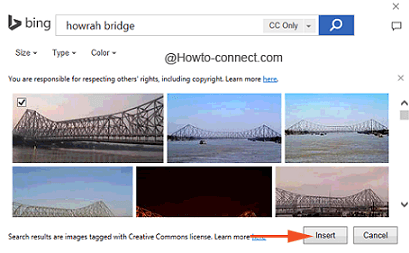 You witness the  image is present in your Word doc in nob time.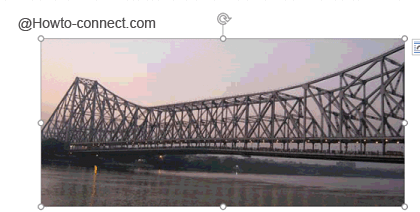 The Bing search team has really offered something very interesting and appealing to the users of Office 2013 and 2016. The Coordination between the Bing and the Office This has produced the brand new advancement. You get the newest, simplest way to insert desired or needful pictures from the web world and that too without leaving your application.
If you have received the current Bing updates, you are all set to experiment with the Bing search for images from Office 2013 and 2016. Quickly try out this feature and let us know how smoothly your searching and inserting images had been.
Source