Kaspersky Cleaner is a free Junk and temp file cleaning utility named on its Originator and an eminent firm. Apart from removing clutter from Windows operating system few new components have been added to this tool.
Kaspersky Cleaner cares for privacy and restricts your Personal data from sneaking on Windows 10 which has been a burning issue for users in recent days.
Tips to use Kaspersky Cleaner on Windows 10
You can get Kaspersky Cleaner from the official website where a button for this tool is placed among the Software's list.
A big Start Scan is located just as the middle of the interface, click it.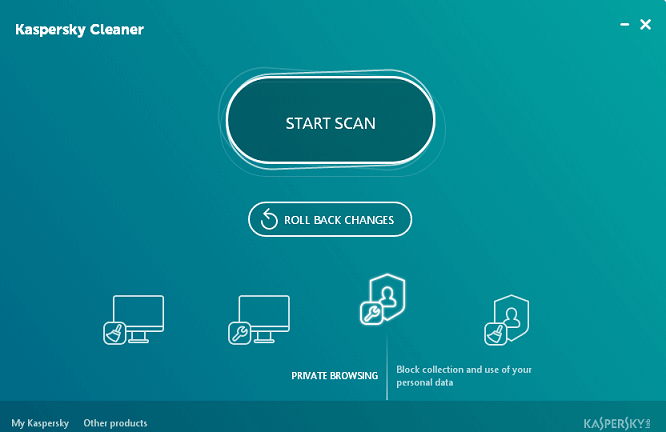 The tool begins a short scan on your system and after a short span of time, it shows the problems identified in four sections beside round cells with a short index.
Hitting the round cell shows a list of the issues found in your system with checkboxes. If you like to keep a setting unchanged then uncheck the box. Review all the lists under each of round cells and at last click the Fix button.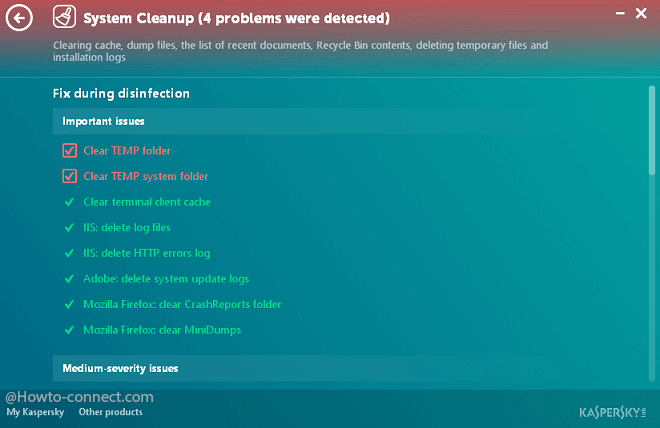 If you decide to fix the issues at the same time found on your Windows hit the respective Fix button.
On the interface of the Kaspersky Cleaner catch sight of 4 more icons:
System cleanup icon works to delete temporary files and empty recycle bin.
Restore System Settings let you getting the settings back changed by an invalid bat file, tampered through an outside software, and manipulated by you.
Private Browsing icon works for fixing privacy issues and restrict the use of your individual data.
Remove Activity traces, the last button, eliminate the browsing data, Logs and cookies.
Each of the icons provides you check and the settings on your Windows and uncheck if you do not want to be affected by the utility.
Conclusion
The User interface of this Cleaning tool is so simple and Straightforward that even a newbie user can run it quite effectively. Kaspersky Cleaner is a very handy but working to eliminate deep seated issues on the windows system. It can be compared with the Ccleaner including the privacy fixer. You can use Kaspersky Cleaner on your system as an effective utility.