Microsoft has declared the KB4093105 Cumulative Update Windows 10 1709 Version.They have addressed a lot of issues and given solutions in this. There's a big list of bug fixes across the board.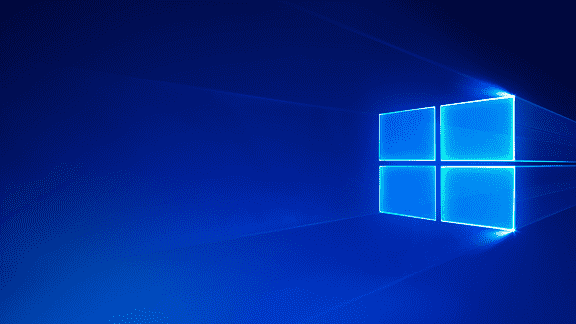 KB4093105 Cumulative Update Windows 10 1709 Fixes and details
Cast a glance at the KB4093105 Cumulative Update key changes:
KB4093105 Cumulative Update Windows 10 1709 Version Fixes the problem where the deprovisioning of apps using remove-remove-AppXProvisionedPackage-Online PowerShell command did not execute.
The latest update has resolved the mess up where an application with an administrative privilege stopped. Pasting the username or password into the user elevation prompt caused the bug to trigger.
Fixes the issue that caused Skype and Xbox to refuse to work.
There was a problem that blocked Autodiscover in Microsoft Outlook 2013 from functioning to configure email accounts when UE-V was turned on. This cumulative update has figured out the Autodiscover functionality.
Windows 10 was encountering an issue where AppLocker publisher rules applied to MSI files didn't match the files correctly. This is now a matter of past.
Solves a key creation mess up in Windows Hello that happened only if the policy to require TPM is configured.
KB4093105 Cumulative Update Windows 10 1709 Version Sorts out A domain log in issue when using fast user switching as per the latest update.
The problem with Office Chrome Extension that began the browser to prompt for credentials often instead of only once will no longer exist now.
The new update has overcome the 30-second delay related to incorrect smart card PINS or biometric entry. Now there is no waiting.
Minimum password length increased to 20 characters in Group Policy (gpedit.msc).
KB4093105 Cumulative Update Windows 10 1709 Version resolves hexadecimal format of name-constraint information in certificate properties.
Settles down the bug where Audit mode blocked failed NTLM authentications instead of only logging them when using an authentication policy in this latest update.
Resolves certificate validation error code 0x800B0109 (CERT_E_UNTRUSTEDROOT) from http.sys.
Settles the issue where resetting the Windows Hello PIN at the logon prompt puts the system in a position that makes the reset of the PIN again impossible.
Fixes encrypting and decrypting options that were missing in Windows Explorer earlier.
Figures out BitLocker and Device Encryption mess up that kept the device unprotected during device unenrollment.
Resolves an issue that triggered Microsoft Edge to quit functioning after some moments when running a software restriction policy.
Fixes a leak in Filter Manager that leads file system mini-filter to fail to unload.
There was an issue where in full-screen mode when using multiple-monitors, connection Bar was not visible in Virtual Machine Connections. The problem ended.
Windows 10 build 1709 encountered a mess up where the policy Disable new DMA devices when the computer is locked limited devices like PCI-based peripherals. The issue blocked wireless network drivers, input, and audio peripherals from working. KB4093105 Cumulative Update for Windows 10 1709 Version has fixed now.
Settles the logging issue in Windows Server 2016 Domain Controllers to log Microsoft Windows Security audit events ID 4625 and ID 4776.  The username and domain name in the events may look mangled, only displaying the first character for logons beginning from client applications using wldap32.dll.
Fixes a problem where users are in a domain that resembles transitive trust but is incapable of determining a PDC/DC for the application in Extranet Lockout feature.
Resolves a mess up that stops you from modifying or restoring Active Directory objects that have invalid backlink attributes occupy in their class. The stop code you confront is "Error 0x207D An attempt was made to modify an object to include an attribute that is not legal for its class."
Settles a problem that hinders the AdminSDHolder task from running when a protected group contains a member attribute that points to a deleted object.
Fixes a matter that befalls when Volume Shadow Copy is enabled on a volume that hosts a file share. If the client reaches the UNC path to observe the properties in the Previous Version tab, the Date Modified field is blank.
Fixes an issue that happens when a user with a roaming user profile first logs on to a device operating Windows 10, 1607, and succeedingly logs off. Subsequent, if the user attempts to log on to a machine going on Windows 10, edition 1703, Microsoft Edge browser will halt functioning.
KB4093105 Cumulative Update for Windows 10 1709 Version solves an issue that makes a Japanese keyboard nonfunctional in remote assistance sessions.
Settles an issue that causes the cursor to surprisingly move to the center of the screen when changing the display mode.
KB4093105 Cumulative Update for Windows 10 1709 Version fixes a potential leak came after opening and terminating a new web browser control.
Solves an issue that generates the ContentIndexter.AddAsync API to start an unnecessary exception.
Fixes a problem with the first launch performance of Universal Windows Platform Desktop Bridge apps.
Resolves a trouble with the Search tab on Outlook 2016 while the upgrading from Windows 10, edition "1703", to 1709.
KB4093105 Cumulative Update for Windows 10 1709 settles a problem that causes updates for large game applications to fail.
Diminishes an issue that removes user-pinned folders or tiles from the Start menu in certain cases.
Fixes an issue that makes invisible apps to look in the Start menu.
Solves a problem that might prompt users to encounter sudden panning and scrolling in applications while working with the pen.
If you installed earlier updates, only the new fixes in this package will be downloaded and installed on your device.
KB4093105 Cumulative Update for Windows 10 1709 will automatically get into your system you have updated to the latest version.
How to get KB4093105 Cumulative Update for Windows 10 1709 Version
Click this link to access Windows update section and click on Check for updates.
To manually install navigate to this page and look for the files compatible with your CPU bit. Then use the Download button to get Cumulative Update on your system.