KB4471332 for Windows 10 1809 Build 17763.194 cumulative update just now. The patch has only one improvement and it is about addressing Windows media player issue. The Update is released on 11 December 2018 (patchday).
You will receive the patch through the automatic Windows update, else you can download KB4471332 from Microsoft update catalog. This is a security update for various Windows components.
KB4471332 –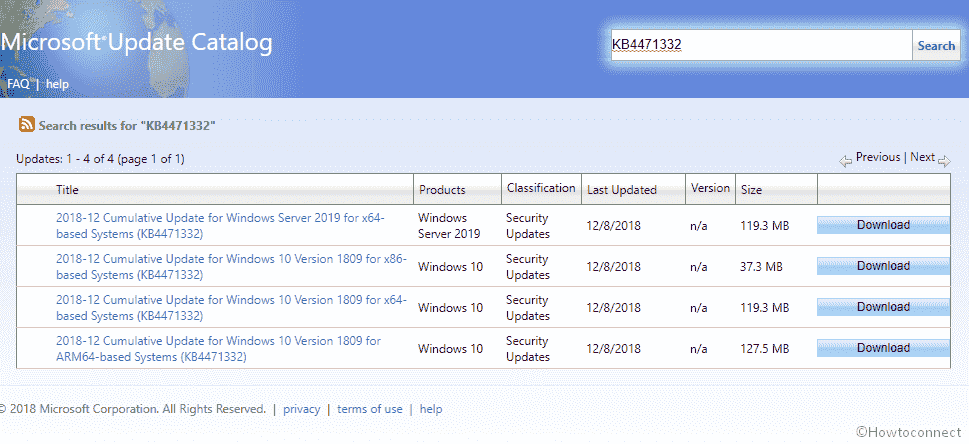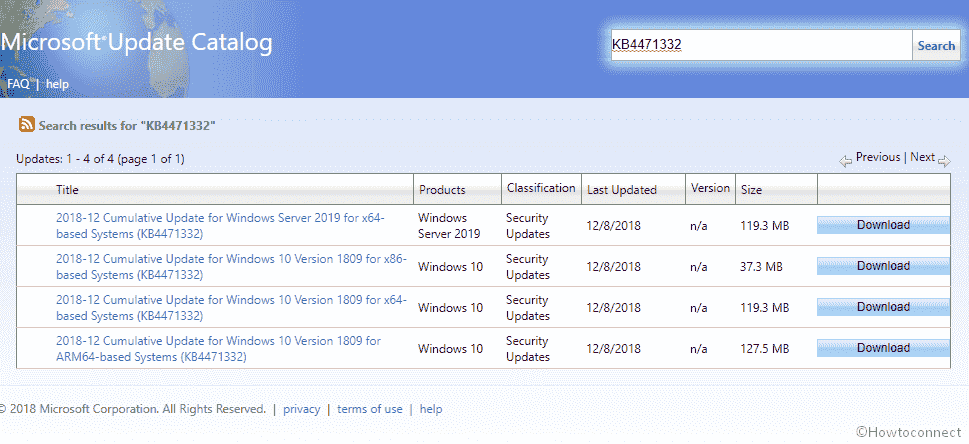 KB4471332 for Windows 10 1809 Build 17763.194 Details
Microsoft tells that holiday season is running so there won't be any preview releases for the month of December 2018. Monthly servicing will again start with the January 2019 security releases.
This update includes quality improvements. No new operating system features are being introduced in this update. Key changes include:
KB4471332 addresses the bug that prevents using Seek Bar in Windows Media Player when playing specific files. This issue does not have any impact on normal playback.
KB4471332 patch includes security updates to Windows Authentication, Microsoft Scripting Engine (MSE), Internet Explorer (IE), Windows App Platform and Frameworks, Microsoft Graphics Component, Windows Storage and Filesystems, Windows Wireless Networking, Windows Kernel, Edge web browser.
If you have already received previous updates regularly, only the new fixes in this package will be downloaded and installed.
For more details about the settled security vulnerabilities, kindly navigate to the Security Update Guide.
Microsoft doesn't currently find of any known issues with this update.
How to get KB4471332 for Windows 10 1809 Build 17763.194
Prior to receiving this patch, kindly install the most recent servicing stack update. SSU augments reliability of the update process in order to mitigate possible problems while getting the cumulative update.
If you have enabled Windows Update, the compatible SSU KB4470788 will arrive in your device automatically.
You will get KB4471332 cumulative update automatically. If you have not obtained the patch till now then go to Settings => Update & Security and then click Check for updates.
If you want to download KB4471332 as a Standalone package then go to Microsoft update catalog website, match the architecture of your device and click on the "Download" button.
Source – Release note.
1) KB4467708 for Windows 10 Version 1809 Build 17763.134
2) KB4464455 Windows 10 Version 1809 Build 17763.107 – 13 Nov 2018
3) KB4468550 to Fix Intel Audio Driver Issue on Windows 10 1809, 1803, 1709
4) Download KB4465477 Windows 10 1809 SSU (Servicing Stack Update)
5) Download KB4464330 for Windows 10 1809 Build 17763.55