Microsoft rolled out KB4483214 for Windows 10 19H1, as a fix to an Internet Explorer (IE) vulnerability. The recent emergency cumulative update will take Build 18305.1003 from 18305.1000. Security professionals detected RCE vulnerability using which the scripting engine managed the objects in IE memory. You can know more about the threat at CVE-2018-8653.
You receive this patch automatically unless you Windows update is paused or disabled. Moreover, you can download KB4483214 from Microsoft update catalog website as MSU file.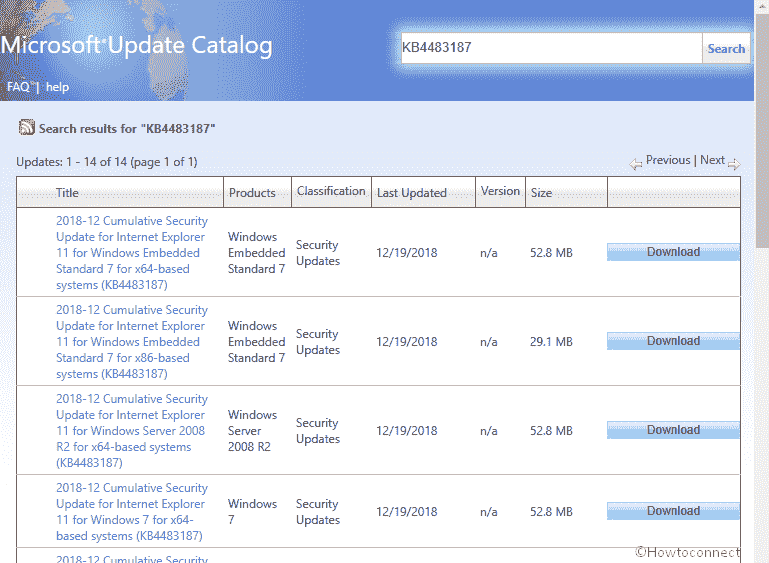 KB4483214 for Windows 10 19H1 Build 18305.1003 Details
KB4483214 refers to fix IE RCE Vulnerability in which a Scripting engine take control of objects its memory. This could corrupt memory in such a way that an invader could execute arbitrary code as the current user.  With admin privilege, the attacker who successfully manipulated the vulnerability could handle an affected system. He could then install programs; see, modify, or delete data; or create new accounts in a destructive way.
An attacker could host a particularly developed website that is designed to exploit the vulnerability through the browser. Then he could suggest a user view the website by sending an email.
The cumulative security update KB4483214 addresses the vulnerability by changing how the scripting engine managed objects in memory.
Important – You may need to reinstall this patch in the situation you choose to get a language pack after receiving this. So make sure you install the language pack before.
KB4483214 Known issues
Post installation of KB4483214 on a system powered with Windows 8.1 or Windows Server 2012 R2, the dialog box might display KB4470199. However, you can confirm the Protection after viewing version of jscript.dll is 5.8.9600.19230.
How to get KB4483214 for Windows 10 19H1
Usually, KB4483214 for Windows 10 19H1 update will be automatically downloaded and installed on your PC unless your update services are disabled or there are some external interruptions. In case you haven't got the updates for any reason, or want to manually update the Windows, you can do so in settings => Update & security settings => Check for updates.
Also, you can download KB4483214 stand alone package from Microsoft Update Catalog site.
In case your system is up to date with all the previous updates, only the new security updates included in this package is going to be downloaded to your system.
In this context, Microsoft strongly suggests that Windows users download the relevant Servicing Stack Update (or SSU) before downloading the update (LLU).
Source – Release note.