You have the ability to see protection history in Windows 10 in the built-in antivirus application. Windows Security includes this setting section that allows to easier to know information about threats and available actions. In addition, you also get blocks from Controlled folder access and organizational configuration of Attack Surface Reduction Rules. In case, you run the offline scan tool of Windows Defender, the Protection history list will also display the detections if any exist.
Windows Security is an application that comes in order to control the security measures for the Operating System. In the predecessor versions such as April 2018 update 1803, it was called Windows Defender Security Center. Windows security is growing reliability at a great rate and is potentially replacing most of the top security and threat-prevention apps. Microsoft is adding great features to this application in the upcoming version to further strengthen its utility. You can See protection History in Windows 10 if you have installed build 18305.
Way to See Protection History in Windows 10
Here is See protection History in Windows 10 –
Step-1: Click on Start and click on the Settings cog. Alternatively, you can press Win & I keys simultaneously to directly open Windows Settings.
Step-2: Select Update & Security from the application.
Step-3: Click on 'Windows security' in the left pane. Choose Virus & threat protection in the right side.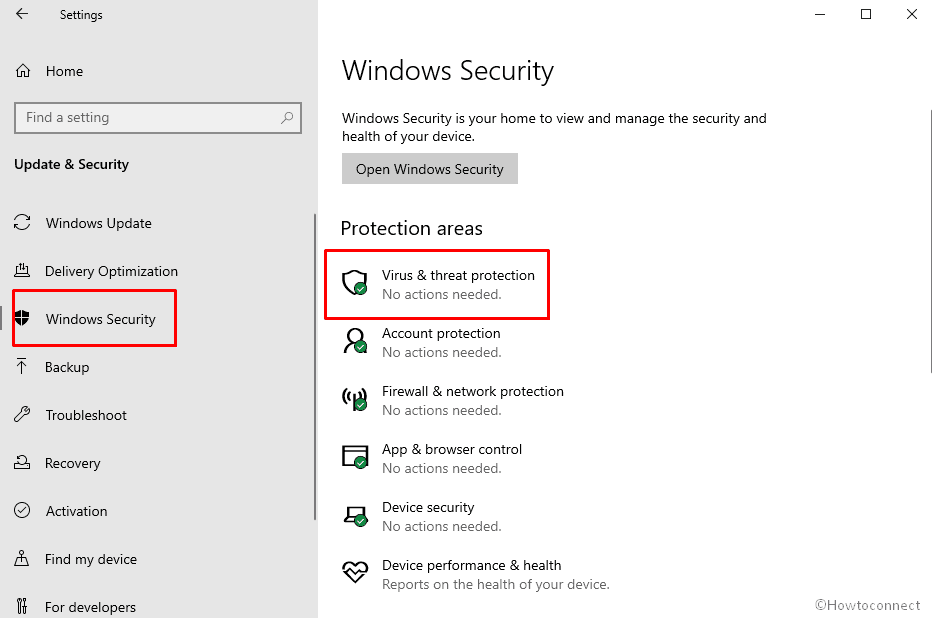 Step-4: Under the 'Current Threats', head, you can see Protection History. Click on it.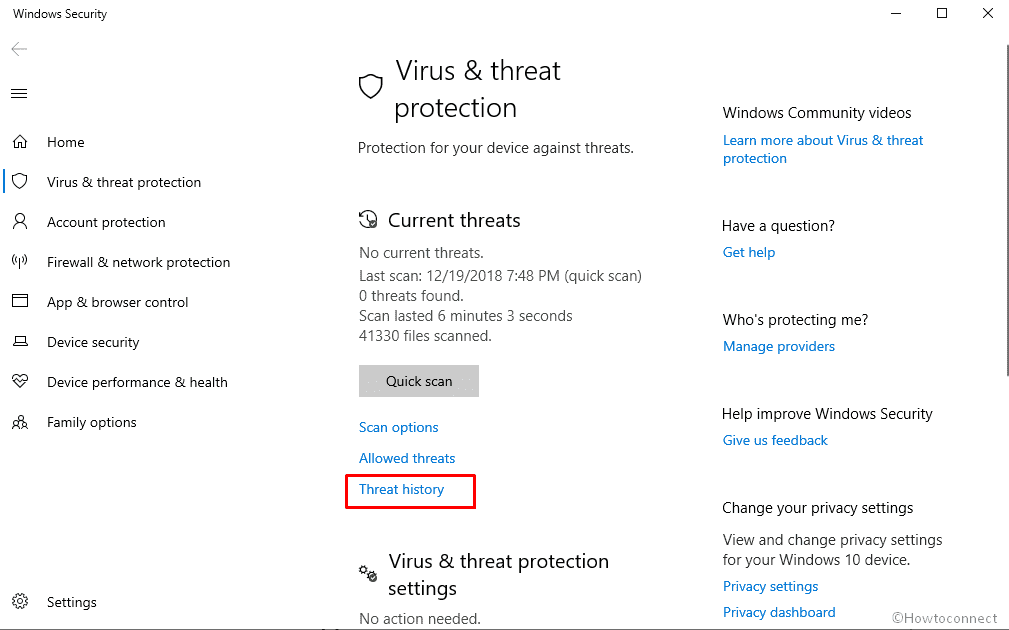 Step-5: This will open the Protection History Page letting you see and understand. You can apply filters to see specific results from Protection History.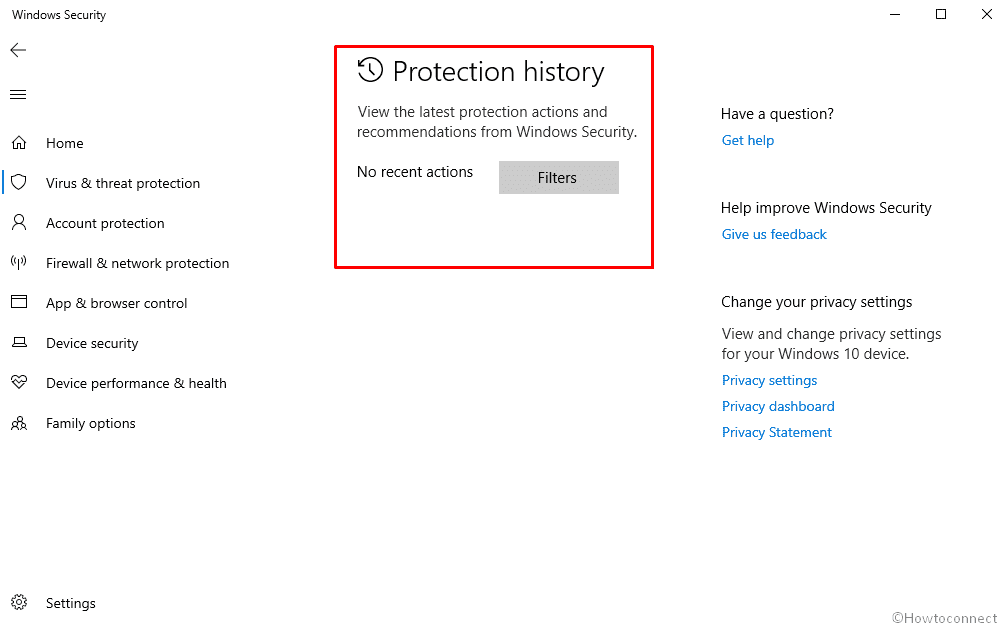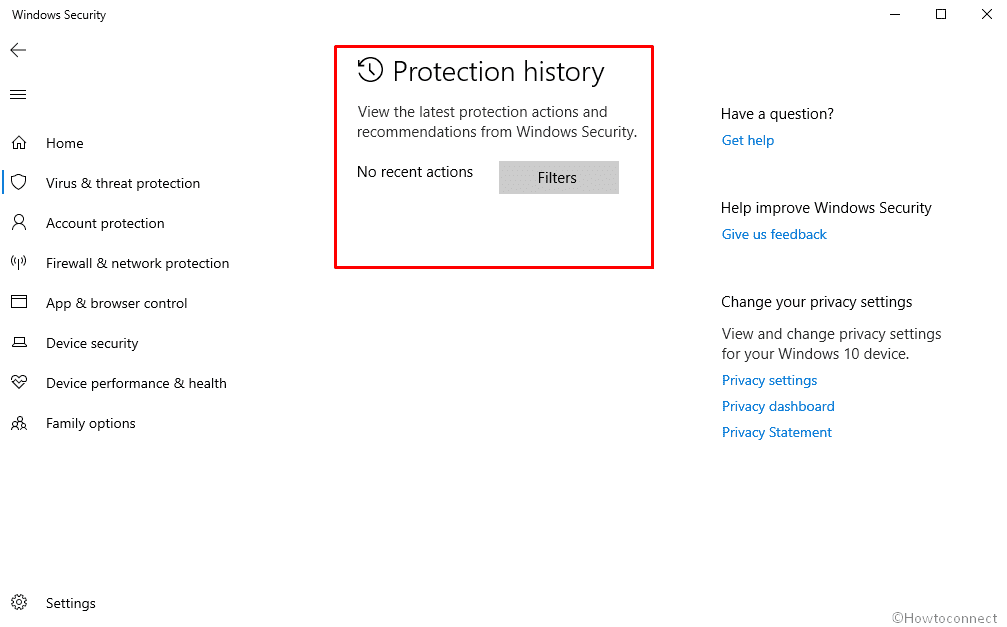 That's all!!!.
Similar –
1) How to Disable / Enable Virus & Threat Protection in Windows 10
2) How to Enable Disable Antivirus Protection in Windows Security on Windows 10
3) Enable Windows Defender Ransomware Protection in Windows 10
4) How to Set High Blocking Level for Cloud Protection in Windows Defender Windows 10
5) How to Turn On / Off Firewall & Network Protection on Windows 10