Microsoft just rolled out this month's cumulative update for Windows 10 version 1607- KB4487026. This patch would take the operating system build to 14393.2791. KB4487026 being a quality update, there will not be any new OS feature to expect. However, some critical vulnerabilities and issues are taken care of with this update.
The users who occupy Windows 10 V1607 (except Education and Enterprise) should know that this version has come to the end of service. Therefore, no updates are available for any of those versions in the current patch. Even for Education and Enterprise version, updates would be available for only a few more months. To catch the best security and modern features, we recommend you to upgrade Windows 10 to the most recent edition quickest possible.
KB4487026 –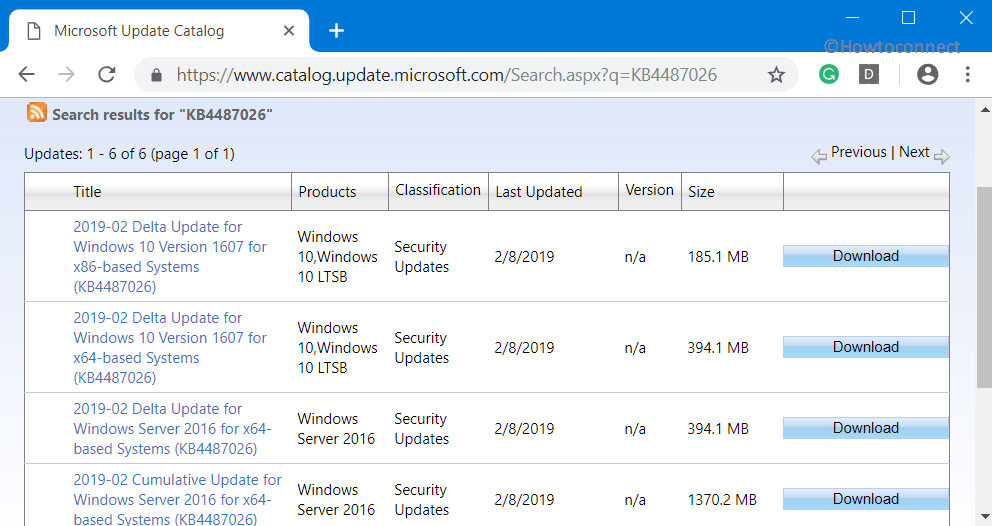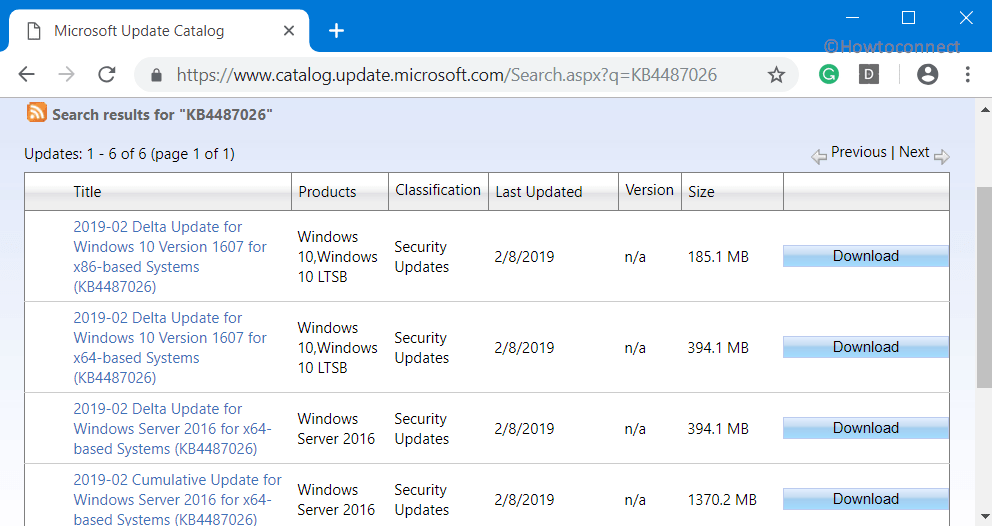 KB4487026 Windows 10 1607 Major improvements and highlights
KB4487026 Windows 10 1607 accommodates the security updates to Edge and Internet Explorer (IE) browsers, Windows Server, Windows Wireless Networking, Scripting Engine, Windows Graphics, Windows Input and Composition, Windows Storage and Filesystems, Windows App Platform and Frameworks and the Microsoft JET Database Engine.
The cumulative update fixes the problem which resulted in the failure to set the value of LmCompatibilityLevel right. LmCompatibilityLevel determines session security and authentication mode.
The issue preventing Microsoft Edge from establishing a connection through an IP address is fixed.
There was an issue rooted in the November 2018 update, KB4467684. Because of it, Microsoft Outlook search used to fail with an error message stating the inability to perform the search on Windows Server 2016 Terminal Servers. This issue is fixed.
The update also has the fix for the problem which caused some of the taskbar icons to appear wrong after users changed the file association defaults.
A problem used to prevent opening apps which used a Microsoft Jet database with the Microsoft Access 97 file format, with a message for the failure of database opening- "Unrecognized Database Format". This was the case when the database column names were of more than 32 characters.
This patch optimizes the layout recalculation in IE 11 for customer applications on server platforms.
Also, the update Contains, for Microsoft Edge moreover Internet Explorer 11 (IE 11), top-level domain support to HTTP Strict Transport Security Preload.
In case you would like to know more about the settled security threats and vulnerabilities/problem, you can refer to the Microsoft security update guide.
Known issues
There are a few known issues in this update are listed below –
Issue 1 –
Post-installation of the update, SCVMM fails to manage or enumerate logical switches deployed on the hosts. Moreover, there are chances of a stop error occurring in vfpext.sys, especially if you aren't following the best practices.
Workaround – On the below mof files on the affected host, run mofcomp –
Scvmmswitchportsettings.mof
VMMDHCPSvr.mof
Also, follow along with Microsoft's prescribed best practices while patching. This might prevent any stop error occurring in vfpext.sys.
Issue 2 –
Subsequent to receiving the patch KB4467691 on some Lenovo laptops with lower than 8 GB RAM, Windows may not start.
Workaround – Microsoft along with Lenovo is working to find a resolution for this issue. We can expect a final resolution soon. Meanwhile, you may try these workarounds –
Restarting the system using UEFI (Unified Extensible Firmware Interface) may help. Disable the Secure Boot before restarting.
When your machine has turned on BitLocker, then it is possible that you need to execute BitLocker recovery. Do it after you disable Secure Boot.
Issue 3 –
Post installation of KB4467684, if the Gpedit.exe Minimum Password Length is configured with greater than 14 characters, the cluster service may fail to start and would show the error 2245 (NERR_PasswordTooShort).
Workaround – Developers are working to find a resolution for this issue. Meanwhile, you can try setting the said group policy to equal to or less than 14 chars.
How to get KB4487026 for Windows 10, version 1607?
Your system will automatically download KB4487026 moreover will install the update unless you have disabled or paused the updates. If, because of any reason, you haven't received the update, you have the ability to Check for updates in Settings under the Update & Security category.
If you prefer to download KB4487026 standalone for Windows 10, you can do so from the Microsoft Update Catalog Website.
That' all!!!
Source – Release Note