Microsoft rolls out KB4503293, a cumulative update for Windows 10 version 1903 which includes some important modifications for the OS. This patch specially addresses a security vulnerability and also contains several security updates for various components of the system. In addition, it even includes updates for Microsoft HoloLens.
In case you have installed earlier updates, the only the new fixes that KB4503293 contains will be downloaded and installed on your device. You can get the patch Tuesday package automatically through Windows Update. Else you can also grab the standalone package directly from the Microsoft Update Catalog.
KB4503293 –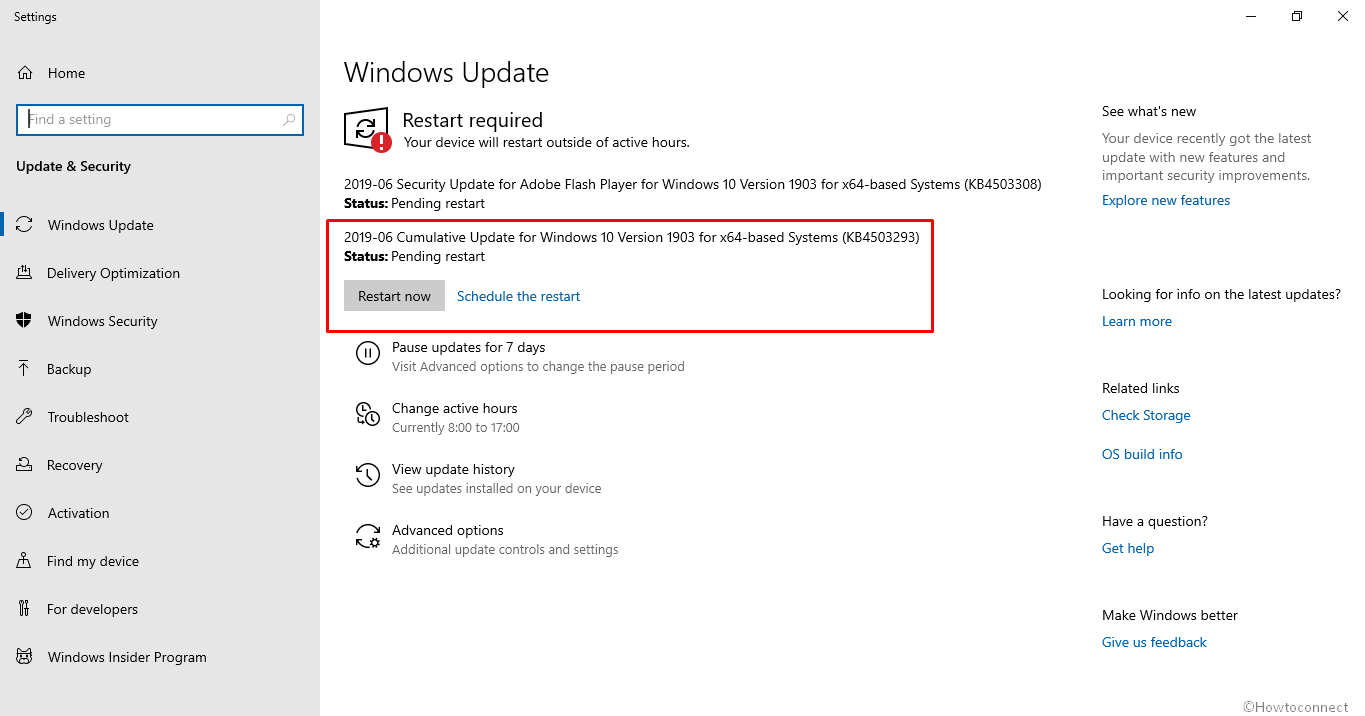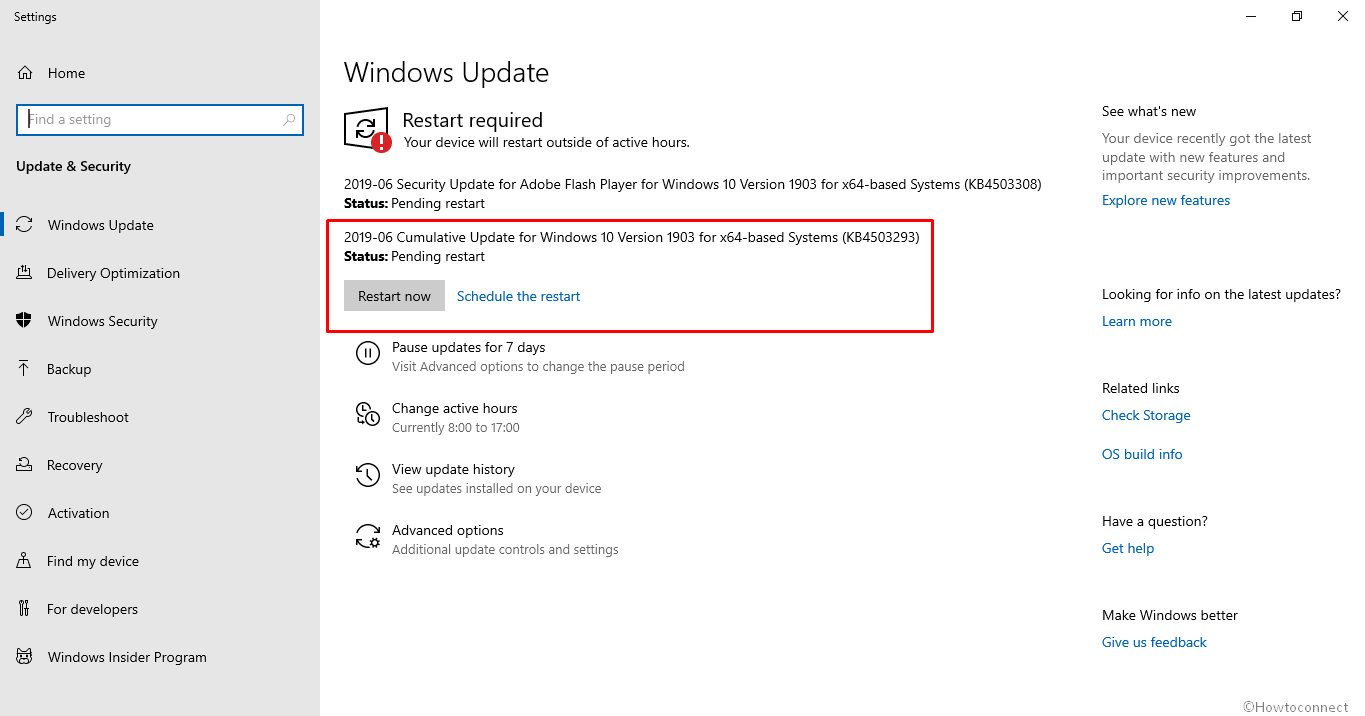 KB4503293 Windows 10 1903 Cumulative Update Patchday Tuesday improvements and fixes
Here are the main changes including improvements and fixes in KB4503293 –
Microsoft and team deal with a security vulnerability. They did it by intentionally avoiding connections between Bluetooth and Windows devices which are not safe. Moreover, they use well-known keys to encrypt connections which also includes security fobs. In case, if BTHUSB Event 22 in Event Viewer on your device states "Your Bluetooth device attempted to establish a debug connection….", then it indicates that your system is affected. In such scenarios, contact your Bluetooth device manufacturer. They will eventually determine if a device update exists.
The release of KB4503293 also carries a wide range of security updates for various components like Windows Authentication, Windows Storage and Filesystems, Windows Virtualization, Windows App Platform and Frameworks, Windows Cryptography, Microsoft Scripting Engine, Windows Input and Composition, Windows Shell, Windows SQL Components, Internet Information Services, Internet Explorer, Windows Server, Windows Media, and Microsoft JET Database Engine.
Known Issues in KB4503293 Windows 10 1903 Cumulative Update
Symptom
If you have changed the OS language, the device tends to encounter an error in Windows Sandbox. This especially happens during the update process when you make an attempt to install Windows 10 version 1903. It may refuse to start with "ERROR_FILE_NOT_FOUND (0x80070002)".
Workaround
The team is currently working on a resolution to this specific Windows Sandbox issue. They will provide the same in the forthcoming release.
How to Get this Update
In order to install the latest cumulative update (LCU), Microsoft strongly asks you to first install the current servicing stack update (SSU). The team recommends you to perform this because SSU enhances the reliability of the update procedure. This process will eventually mitigate potential problems while installing the LCU.
However, if you are using Windows Update, you will automatically receive KB4503293 Windows 10 1903 Cumulative Update.
As an alternative, you can also grab its standalone package by navigating to the Microsoft Update Catalog.
That's all!!!
Source – Release note.