Windows 10 v1903 got the servicing stack update KB4515383 on Patch Tuesday, September 2019. The SSU is responsible for the smooth, uninterrupted installation of the LCUs. Understandably, Microsoft itself advocates users to make certain that the system to receive the servicing stack updates before they install cumulative updates.
As usual, this patch introduces some quality improvements to Windows 10 v1903.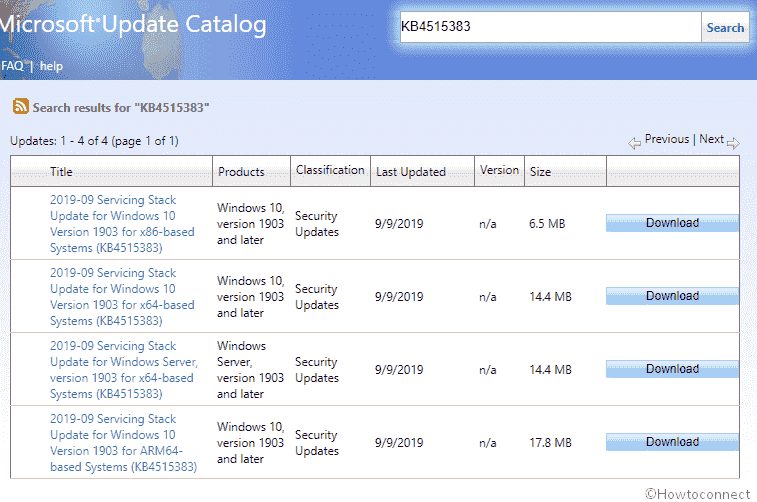 KB4515383 Servicing Stack Update for Windows 10 V 1903 Details
The SSU Changelog
The Patchday SSU addressed the System fails to start issue when adding vulnerable boot level components to the Secure Boot disallow list (dbx).
Given below are the 3 ways in which you can get the Servicing stack update KB4515383 for Windows 10 version 1903 rolled out on September 2019.
1. Get KB4515383 automatically
If you have not been getting the patches automatically, check whether you have this feature disabled. Still, you are unable to receive the update then
Go to Windows Settings.
Visit Update & Security => Windows Updates, and hit 'Check for updates' button.
3. Getting the SSU from Microsoft Update Catalog
Users can also receive the KB4515383 Servicing Stack Update / SSU for Windows 10 v1903 form the Microsoft Update Catalog official site. Avoid getting standalone packages from third-party sites, as may not be fully secure.
Source – Release note.