Microsoft is yet again preparing to amaze us with a new update in this spring. The official Windows 10 Spring Creators Update is all set to unveil and carry along a good range of modern features. These will further enhance the functionality of the operating system. Since the list of new features in Windows 10 Spring Creators Update is long, let's get down to the details without any delay.
List of New Features in Windows 10 Spring Creators Update
1. An Updated Timeline
Yes, the new timeline is finally coming to your screens which were earlier scheduled to debut in the Fall Creators Update. In its improved version, the timeline displays the Task View efficiently and shows the history of activities you were doing previously.
By combinedly hitting the Windows + Tab hotkeys, you will see a list of previous activities. The main aim of the feature is to help users synchronize with all their activities on the system. Furthermore, the list will remain accessible even if you move from one device to another. As a result, this will give you a chance to resume your activity on other devices too.
Learn more about the way to Add Timeline to Task View in Windows 10.
2. Near Share for Effortless Wire Sharing
Similar to Apple's "AirDrop feature", Windows 10 is now trying to release another sharing option. The Near Share allows you to share with nearby devices to which you can connect wirelessly. You need to navigate to Action Center and enable Nearby sharing tile as shown in the given picture.
Now, to share a picture, video or file, first, open File Explorer. Moving ahead, right-click on the file and select Share. On the following dialog, you will notice the device name to which you prefer to share the file.
Note – Please note that this feature uses Bluetooth and hence, you need to turn on before sharing. Therefore, you can use Near Share to share web pages, photos, page links or files etc.
3. Manage and Install Fonts
The Settings application in Windows 10 will now feature a new Fonts option. You need to launch Settings, then choose Personalization from the list of various categories.
Select Fonts section on the left column of the following page. Here you can apply, manage and download new fonts for your system. You can also grab fonts from Microsoft Store using 'Get more fonts in the Store' option.
Tip: See How to Customize Font Settings in Windows 10.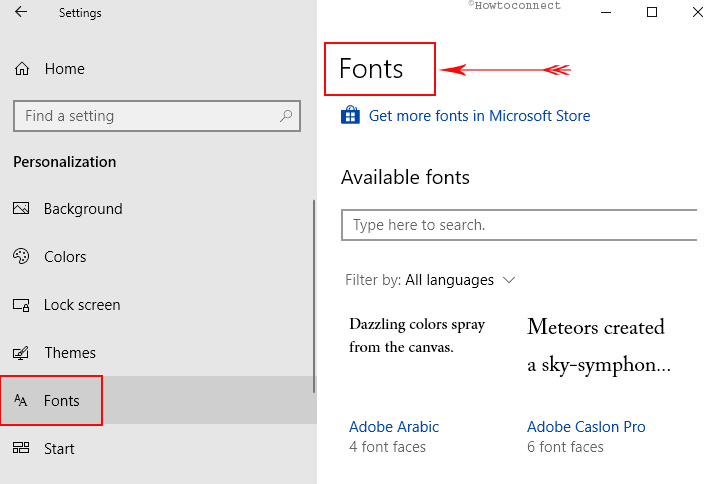 4. Improvements in Microsoft Edge
The official Microsoft Edge will receive great improvements and fixes in the Spring Creators Update. There is now a popup that displays history, bookmarks, downloads moreover ebooks available from the Microsoft Store.
• Pin Book to Start and Taskbar Using Microsoft Edge.
• Redesigned Dark Theme.
• Mute Tab.
• Clutter-free printing.
• Enhanced Reading Experience.
• Enables Touchpad Gestures.
The hub is redesigned with the Favorite bar appearing on the new tab screen. Other interface improvements include a new dark theme with good contrasts and an acrylic styled design appearance throughout the entire interface.
Besides appearance, there are several other stability features like automatically filling of forms, muting the individual tab by right-clicking.
In addition to these, its ability to access navigation bar on the full screen without exiting it, clutter-free printing the web page, an enhanced reading experience for ebooks & pdf and read aloud feature make it worth to try.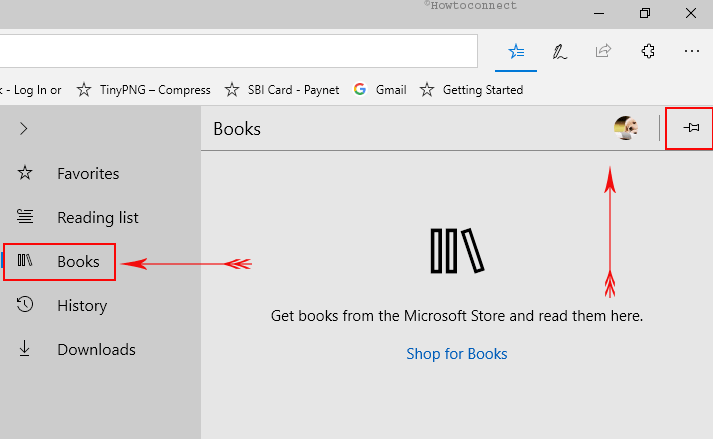 5. One Step Pairing for Bluetooth Devices
The New Features in Windows 10 Spring Creators Update includes a quick share feature for Bluetooth devices. By simply pairing your device with the PC, you will see a notification for "Bluetooth" pairing on the desktop. You don't have to dive deep into Settings and Bluetooth options to pair the device.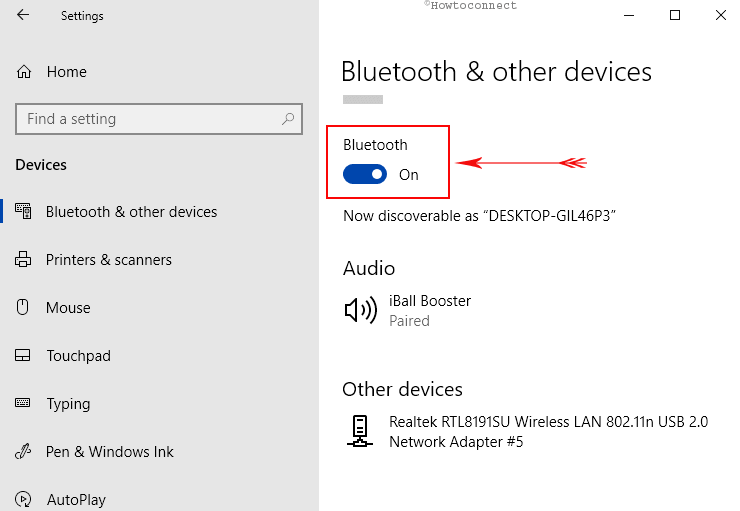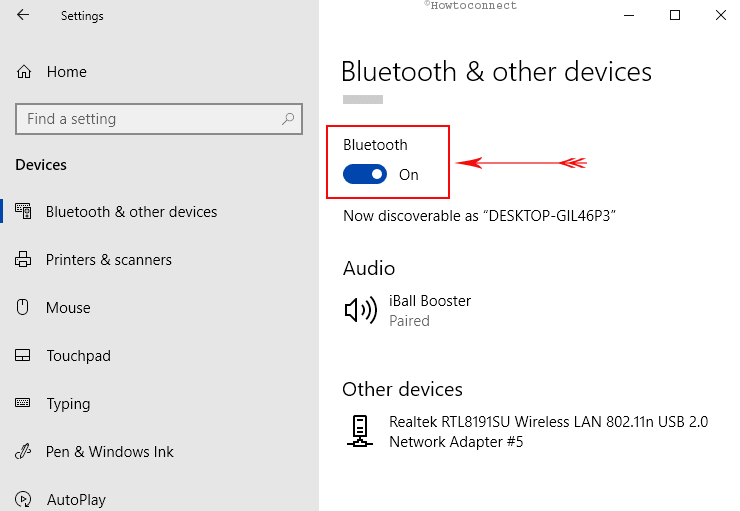 6. Cortana Offers New Options
Talking about the visual side of the Cortana, the interface now comes with a new Organizer area which helps in viewing your reminders and lists. For discovering new skills like smarthome controls, a separate place is set up now under a new Manage Skills tab.
You can also Create Collections in Cortana which remembers the items you browse in Edge which eventually assists you in collecting them.
7. Better App Permission Options
Earlier, you could block Windows app from accessing your webcam. In the latest update, you can once and for all, disable all apps from using your webcam. You can do this by toggling off the option namely "Allow apps to access your camera". You will find this option under Settings -> Privacy -> Camera. This simply means that if access is on, every desktop app can access your webcam and vice versa.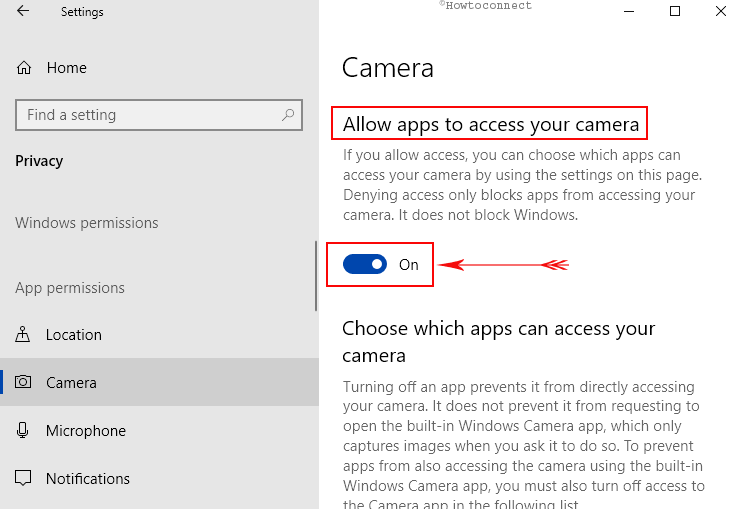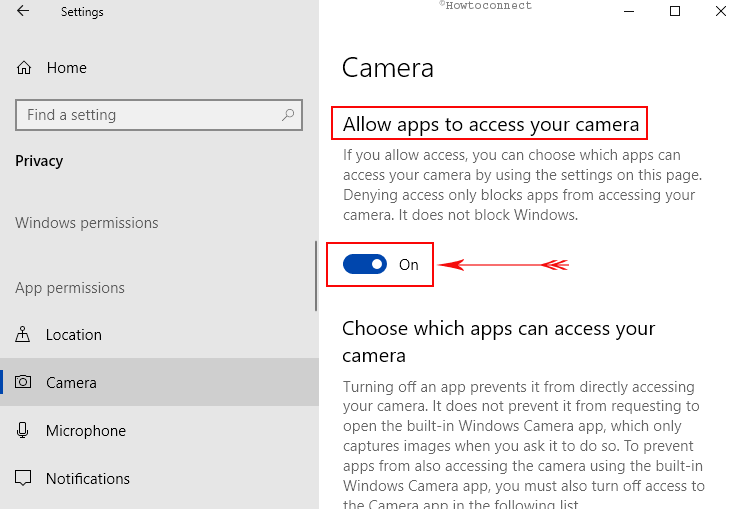 In another improvement, you gain control of whether the Microsoft Store applications can access the system files or not. When an app tries to access your photos, videos or files, it has to ask for permission. To avail this feature, navigate to Privacy Settings page and on the left sidebar, you can view the four new tabs. They are Documents, Pictures, Videos and File System.
8. No more HomeGroup
HomeGroup feature, which was hardly used by Windows 10 users lately, is finally discontinued in the "Spring Creators Update". This step is an effort to encourage users to work with modern solutions like OneDrive and Windows 10 default sharing functionality.
9. Language Packs in Microsoft Store
Microsoft Store provides you a wide range of language packs to download and install. To grab them, first, head on to Time & Language category in the Settings main interface. Then choose Region & Language on the left column. The redesigned language screen will allow you to install new language packs as per preference.
Tip: Read How to Change Language in Windows 10 for Display, Keyboard, Speech.
10. Updated My People Bar
My People, the new contacts platform now support drag and drop option. You can now simply drag and drop contacts to My People popup in order to organize and prioritize them.
Earlier, you can pin only three People to the taskbar. Now, however, you can choose the number of contacts to pin from one to ten. People pinned can now send you emojis.
Windows will also now suggest apps to be incorporated into the "My People" tabs. These settings can, however, be disabled from Settings -> Personalization -> Taskbar.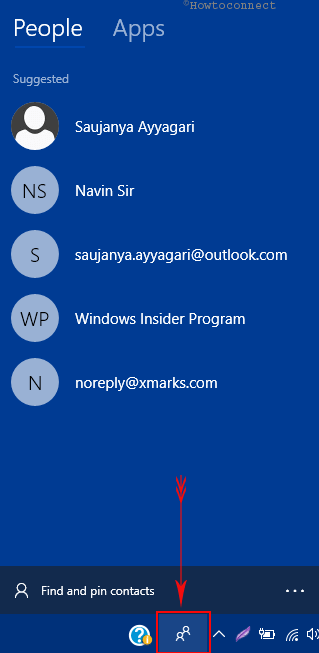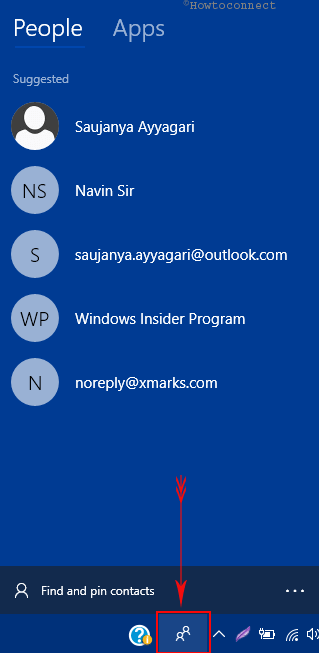 11. Diagnostic Data Viewer
Microsoft is trying to make Windows 10 more transparent by introducing more privacy options. The "Diagnostic & feedback" section includes a new setting Diagnostic Data Viewer. As a plain text, it will show you information that your Windows 10 PC is forwarding to Microsoft. Moreover, it also displays every detail of your hardware device that is stored in Microsoft's cloud.
Hence, to gain the ability of this feature, navigate to Windows settings => Privacy => Diagnostic & Feedback. On the right-hand side, toggle On the slider Diagnostic Data Viewer. The page notifies that this feature can use up to 1 gigabyte up disk space in order to store the data on your PC.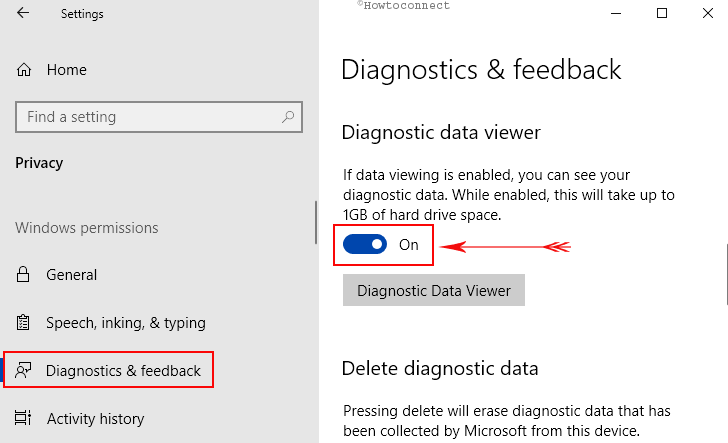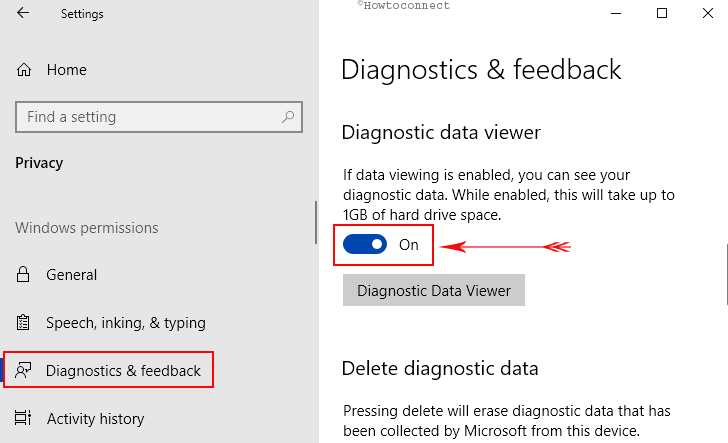 Once you turn on the feature, click on 'Diagnostic Data Viewer' button. This will take you to the Microsoft Store where you have to download Diagnostic Data Viewer application for free of charge. Doing so will let you view all the information. Furthermore, use the search to locate specific data or use the filter option.
The team is also enhancing the Privacy with a new Activity History page. It is making them view all the data that Microsoft is storing for them.
12. Web Store's progressive Apps
New Features in Windows 10 Spring Creators Update now includes PWA. Similar to all other popular browsers, Microsoft Edge is also set to support Progressive Web Apps (or in short PWA). This is basically a new standard for web applications that will behave exactly like the desktop ones. Each and every app will get its shortcut, own window, capable of sending notifications, moreover, can run offline scan also.
Its way of working is pretty simple – Microsoft will index PWAs and provide them via Microsoft Store. This will eventually allow you to grab them like any other app in Windows 10.
13. Multi-GPUs Graphics Settings
If you own a multi-GPU system, then Graphics Settings is a new inclusion that you would like to explore. It allows you to choose which GPU you want applications to use. No matter what graphics card you are using, this is the new and standard way in Windows 10. However, the options you set here will override the settings of NVIDIA or AMD control panels.
For reference, see How to Change Screen Resolution From Graphics Cards in Windows 10.
"Graphics Settings" is one amongst the New Features in Windows 10 Spring Creators Update. To access it, go to Settings -> System -> Display -> Graphics Settings.
14. HDR Videos
New Features in Windows 10 Spring Creators Update incorporates the ability to use HDR videos on more devices. Many modern PCs are capable of playing HDR videos but were not fine-tuned for it in the factory.
You can easily check whether your device can play "HDR video" or not. To do so, just navigate to Settings -> Apps -> Video playback.
Read How to Enable HDR Video Calibration in Windows 10.
15. Introduction of Focus Assist
The Quiet Hours feature lets you set rules so that the unwanted notifications don't interrupt you anytime. But this has been renamed as 'Focus Assist' and is considered the best among the New Features in Windows 10 Spring Creators Update. This amazing feature helps you in concentrating your work with options like priority management.
For further information about this, read How to Configure Focus Assist Settings on Windows 10.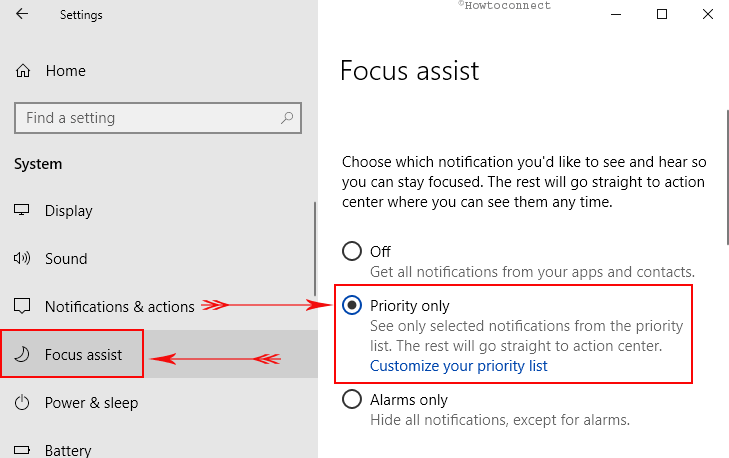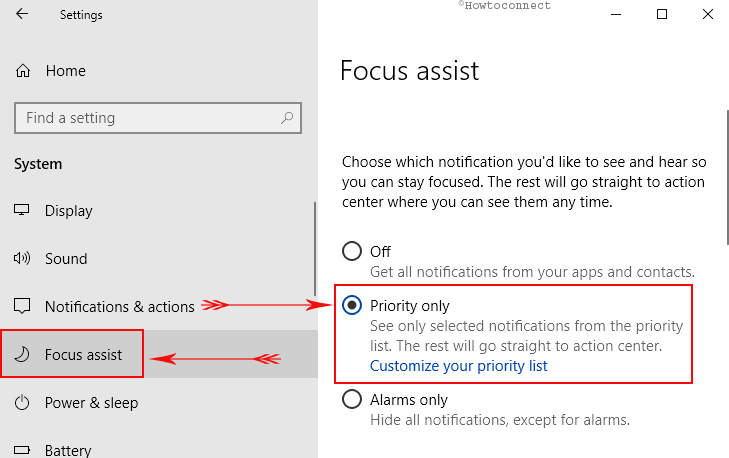 16. New Display and DPI Scaling Options
The New Features in Windows 10 Spring Creators Update lets you discover information about your display hardware. It provides you an option to Override System DPI Settings for Desktop App and Enable High-DPI Support.
There are certain desktop apps that still struggles to get the best DPI displays but the Settings program lets you Fix scaling for apps.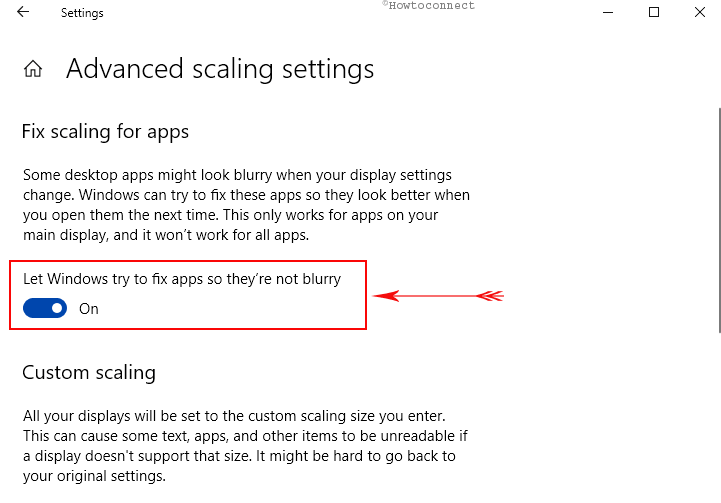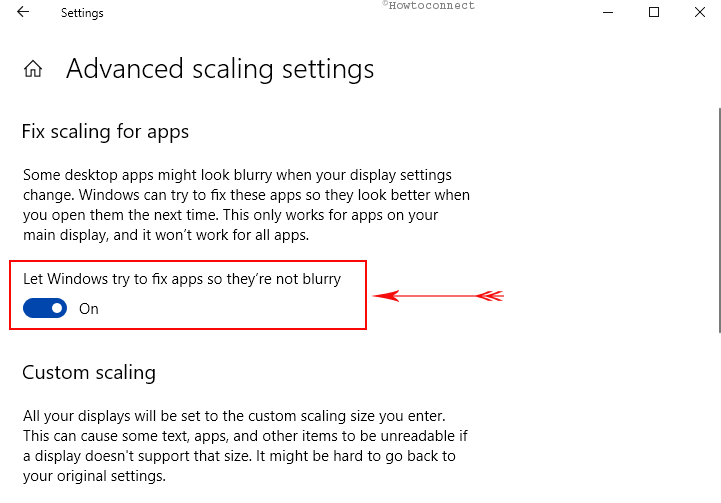 17. No Password for Windows 10 S Login
In case, you are using Windows 10 S, Microsoft now lets you sign into the device without typing a password. Just install the "Microsoft Authenticator App" on your Android or iPhone and henceforth set up Windows Hello to use it as a sign-in method.
There are several other important New Features in Windows 10 Spring Creators Update which can be small but very effective.
Under the hood, the update will bring in changes like displaying OneDrive status in the navigation pane, a direct Windows Update system tray icon, a better visual interface of the overall system, a redesigned Game Bar, data usage for Wi-Fi and Ethernet and many more features.
Besides these features, one can expect the addition of more upgrades to the list for better running of the OS. However, time will only reveal the entire list of new features in Windows 10 Spring Creators Update when it officially hits our systems.