To keep children away from exercise of searching adult or inferior online contents is something that everyone is looking for. Many more parental control software are made to give complete protection from avoidable search of sexual matters. Besides of these application, Google has inbuilt solution to enable locking features of safe search to keep away minor / children to get unexpected result related to sexual matter.
Earlier, I have addressed lots of Google features in my articles. Another Google exclusive feature to 'Lock Safe Search' to be addressed here. Method of activating Google Lock for Safe Search could be understood easily after accessing step by step  tips.
Go to Google Search setting after Clicking here. Check the box before Filter explicit results. After that click on Save at the bottom part.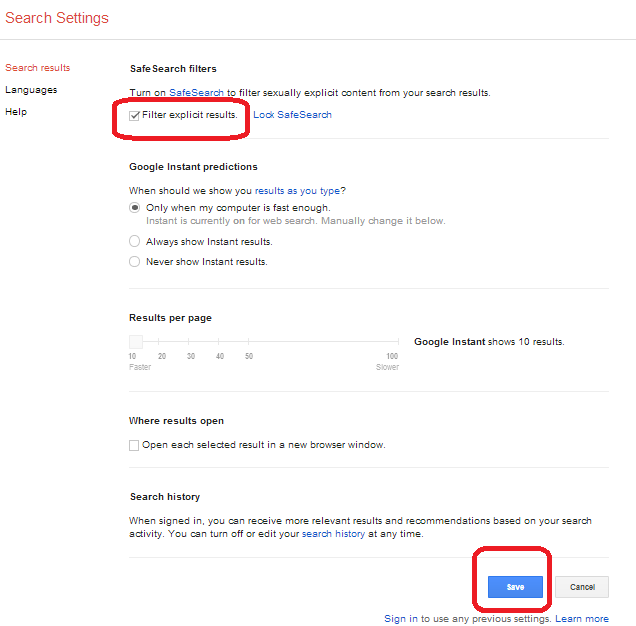 If you want to lock safe search for better result click on the link Lock Safe Search.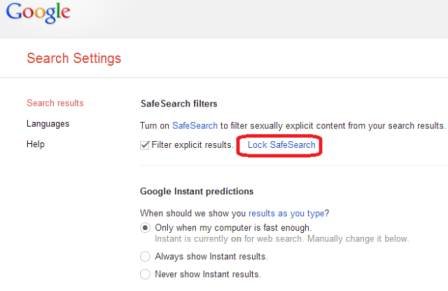 After clicking lock safe search will lead to open a new window. Login with your Gmail username and password.
 At last a new page comes before you after logging in. Here click on Lock Safe Search.
Now, All that you want to do is done.