Nowadays you can edit your photos yourselves. People who have PC with Windows 8/10 OS can edit photos very easily and effectively. For this, a large number of photo editing Apps are available in Windows Store. To make your photos cool and amazing you have to apply certain effects, frames, and collages using these apps. Although every day new apps are being developed and included in the store. In this situation, it is difficult to decide which app would fulfill your requirement. So I have decided to write on the Windows 8/10 Photo Editing Apps which could help you to make your work easy. I will enlighten the specialty of each photo editing apps and write a conclusion at the end. You will have to decide which app will be helpful for your work. Let's proceed:
1. Fotor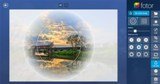 Fotor is an outstanding Windows 8/10 Photo Editing App, I have seen so far. When I downloaded this app I was totally mesmerized after looking its features. I can claim that it will fulfill all needs what you want during Photo Editing. Besides, Fotor avails such effects that will compel you to apply to your images.
Fotor Windows 8/10 App is a powerful tool. First of all, you can edit photos and make collages as well with this app. While editing images you have numerous photo effects. These are  Scenes, Edit, Crop, Effects, Borders, Tit Shit, and Text. The first option is One Tap Enhance which lets you put beautiful effects on your photos in mere single click. You can add pretty scenes to your images. Basic Edits can be used to make a basic change in images. From here you can crop, add borders and text to your pictures. You can apply Tit Shit  i.e add circular, vertical, or horizontal shades to your photos so that you can show desired part of the image.  So a number of options are available in Fotor to enhance photo editing experience.
Conclusion: Fotor is the best app you can use for photo editing.
Read more on Fotor Windows 8 App
Download Link: Fotor
2. Aviary Photo Editor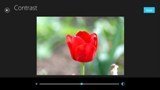 Aviary is very powerful image editing app. It is a widely used Windows 8/10 App today. Even it is extensively used by smartphone users. Photo Editor is very comprehensive photo editing windows 8/10 app. At one side it has a large number of editing tools as Effects, Stickers, Enhance, Orientation, Crop, Brightness, Contrast, Saturation, Sharpness, Text, Drawing, Red Eye, Whiten, Blemish at the other side it very simple to work with this App. Aviary has a modest user interface and maximum functions are ready to work with a mere single click.  All the functions work as a dream. So you can play with your photos with Aviary Windows 8/10 App very interestingly.
Working with Aviary you can capture a fresh image with your Laptop Webcam to edit. You can go to webcam by clicking on Browse then Files and then Camera. After capturing you desired photo click on OK and then Choose.
Conclusion: Aviary is a good and useful photo editing app.
Download Link: Aviary
3. Edit Image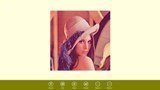 Edit Image is a Windows 8/10 App that facilitates you to save your images file in any format of PNG, JPG, MBP. Besides this, you could navigate to your Laptop webcam through a single click to capture photos for editing. For this objective Camera, an option is available at the user interface. Using Edit Image Windows 8/10 App you can flip, rotate and negativate your image. Besides this, you could Vignetting, Bakumatsu, Saturation, Contrast, Sepia, and Autocoloring.
Conclusion: it is a simple app which can change the file format and take a photo using your webcam easily.
Read more on Edit Image Windows 8 App
4. Picazoid
Picazoid is the second name of simplicity. You mere have to follow 3 steps to make your photo cool. It has the easiest UI using which you can enhance the beauty of images. It has only given 10 photo effect options which you can apply. Picazoid is actually a time-saving Photo Editing  Windows 8/10 App, but effective for users. Original, Black and White, Sepia, Tilt Shift, Orange Sky, Blue Water, Enhance Color, Sunset, Gloomy, Deep Dark, Foggy Red Effects.
Conclusion: If you have less time and want to edit your images quickly, Picazoid will be helpful for you.
Read more on Picazoid Windows 8 App
5. Instapic
Instapic is a fully featured Windows 8/10 App. You can upload as well as edit photos in Instapic. Photo Editing Features of Instapic is just like Aviary, since it is powered by Aviary, the popular photo editing windows 8/10 app. Here you can apply enhancement like brightness, sharpness, contrast red-eye effect. So you could edit basic effects of your images. It supports snap and landscape modes.
Conclusion: Instapic is known for uploading images, but you can make a change like in Aviary photo editor.
Read more on Instapic Windows 8 App
6. PerfPhoto
PerfPhoto is a Windows 8/10 app that helps you in making your photos cool and sharp. You can. In this app, there are basic editing options like Sepia, Toy Camera, Threshold, Saturation, Negativity, Grayscale etc, but besides these, an option is zoom, which can support you in making a phenomenal change in your images. You are able to resize images using PerfPhoto. Few different effects can also be applied make an image awesome.
Conclusion: PerfPhoto Windows 8/10 App can edit pictures in limited amount.
Read more on PerfPhoto Windows 8 App
7. PhotoMontager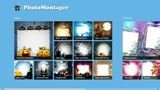 This app is for adding beautiful frames to photos. In Photomontager Windows 8/10 App, more than 50 thousand frames are available. Every photo frame is stunning. You will certainly enjoy these frames. These frames enhance the beauty of images. You will find it just amazing and after trying once you will use it time and again.
Conclusion: Best app to enhance the beauty of your images.
Read more on PhotoMontager Windows 8 App
Download Link: PhotoMontager
8. Pic Stich
To provide your photos stylish look Pic Stich will be useful. It has more than 230 layouts. You are free to choose any of them. Besides it, you can make different collages using Pic Stich Windows 8/10 App. Images can be edited in a very effective manner with this. However it is a paid app and worth $1.99, but it returns more than this value with its beautiful feature.
Conclusion: Pic Stich is a paid app, but you can use it as it has many unique features in it.
Read more on Pic Stich Windows 8 App
Download link: Pic Stich
9. PhotoFunia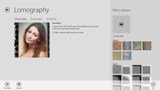 PhotoFunia is a fun app. In this hundreds of photos are available. You can add anyone's face to these images. So you can make fun with anybody you want like magic. Here you can also edit images and add effects to make your photos amazing.
Conclusion: PhotoFun is a fun based photo editing app.
Download Link: PhotoFunia
So you can use any one of these windows 8/10 Photo Editing Apps to make your photo cool, amazing.