Besides Metro start screen windows 8 is equipped with lot of supporting tools. Refresh PC, Reset PC, Charms bar etc make this operating system easy and safe. System Recovery Drive is also a feature of Windows 8, and this feature allows to get it in USB or DVD. Here we will discuss the process of preparing System Recovery Drive.
At first, you have to start Windows 8 Recovery Media creator software. Actually It is windows 8 inbuilt software.
Press shortcut (windows key + F) to launch search panel. Here, type Recover word in search box.
Now search results is shown with recover related settings options in left panel. Here, you have to select the option Create a recovery drive.
Insert blank and fresh USB Pen drive in your computer of at least having 4 GB memory.
You get create a recovery drive related window. Click Next button.
It then shows message like available drives (your insert pen drive). Click Next button.
Now click on create button. It performs format actions of your pen drive in few minutes.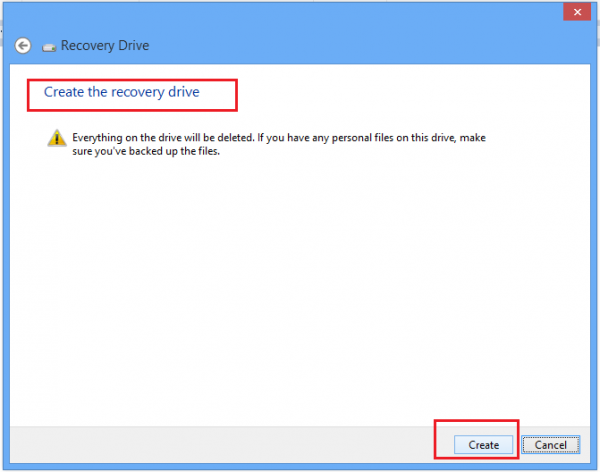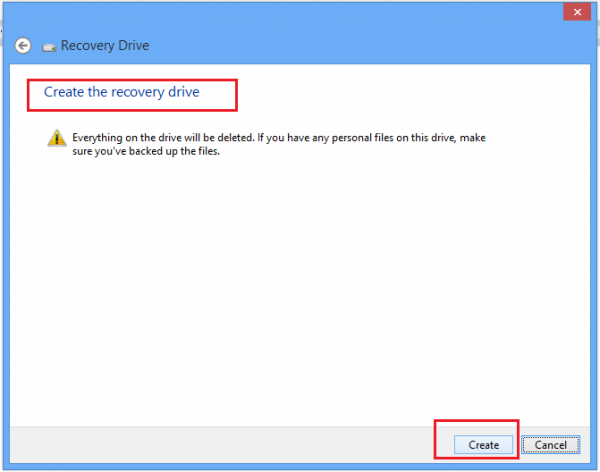 As soon as format process completes, next wizard will copy automatically entire recovery files.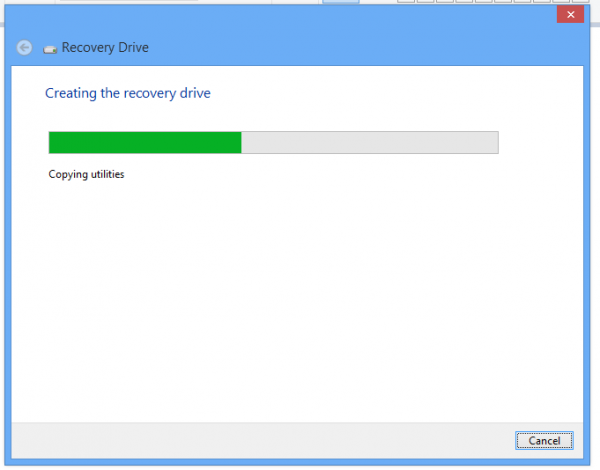 You may also create a system recovery drive in form of DVD disc from the same window. For this, click on the link – Create a System repair disc with a CD or DVD instead.