Windows 10 now includes a feature that allows users to manually sync Clock with Time Server. The Internet time server is a network-connected device which, through a network protocol, provides information to the systems requesting time-data. The option will let you manually Sync Clock with the time Server in Windows 10 in case you find your it is out of order. The feature would also be helpful when some system misconfiguration causes the Clock to show the wrong time.
Having your computer's time set right is important, not just so you can know the right time, but also because the activities on your system may rely on its set time to some extent. Also, when you create or edit any file, the time recorded will be the one on your computer's system. Manual sync, though, is currently available only to the insider Windows 10 Insider Preview Build 18290 (19H1). But the next major release in May 2019 Windows 10 1903 version can most possibly include this setting. Let's have a closer look at the method for the new option that Microsoft is bringing up.
Way to Manually Sync Clock with Time Server in Windows 10
Here is How to Manually Sync Clock with Time Server in Windows 10 –
Step-1: Open Settings (Win +I), either you can get help from here – 18 Ways to Open Windows Settings in Windows 10 [5 Seconds].
Step-2: Navigate to the Time & Language settings page.
Step-3: Click on the Sync now button under Synchronize your clock.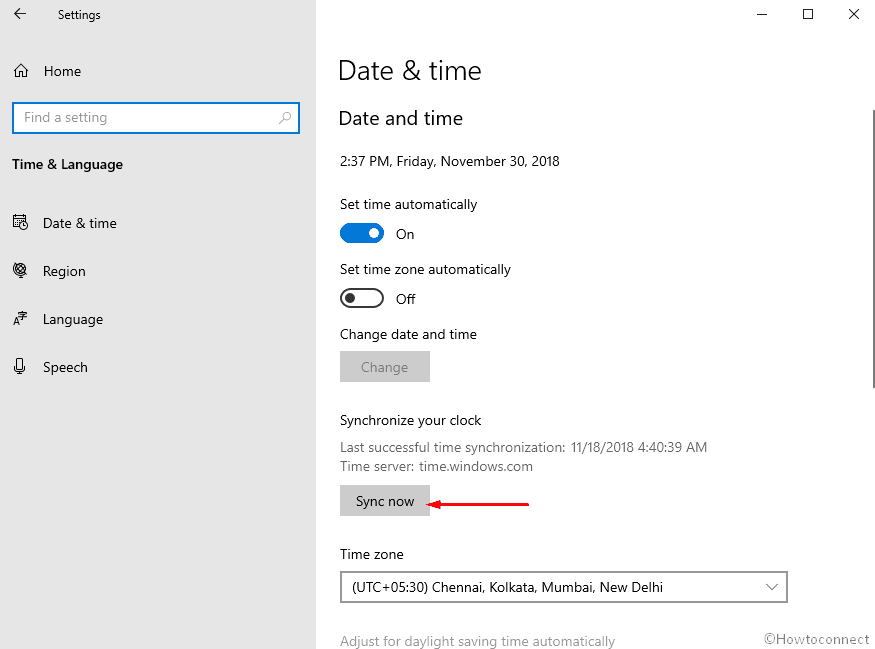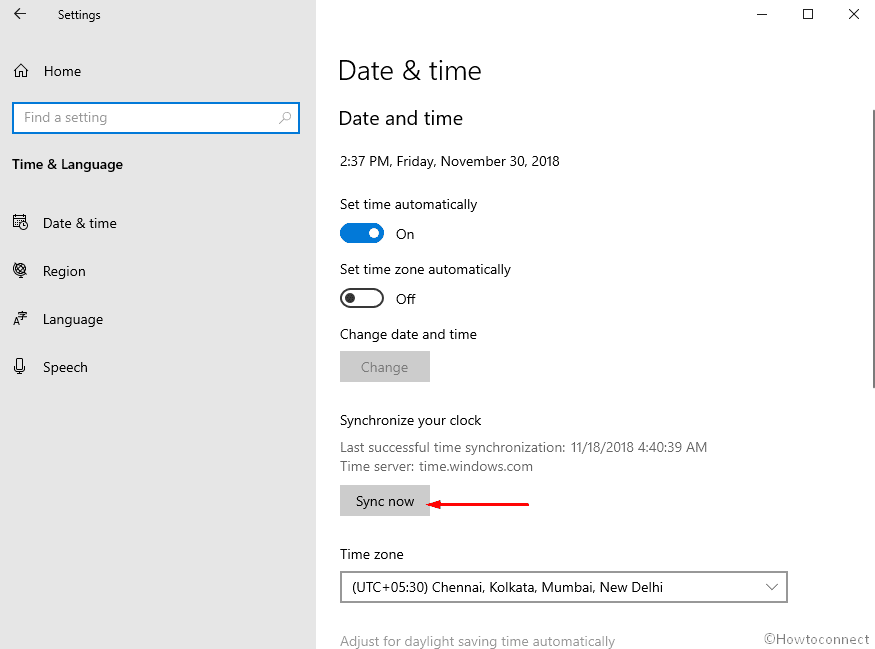 That's it. With this preview build that just rolled out, you can find the new option in Date and Time settings.
Also, you can now see the last that the time was synced successfully in your Date & Time settings along with the address of your time server.
A point to note in this context is that, though it may be visible to all devices, only non-domain joined computers can support this feature.
That's all!!!