Insider version Microsoft Edge Dev 78.0.249.1 build came out with some striking features and fixes. Tracking Prevention and Sync Form Fill data and Passwords are fully functional in the Dev and Canary, and Beta. Most of all, Microsoft Edge Beta is available from today in the lower version in comparison to the other 2. This Channel will receive major updates on every 6 weeks moreover periodic minor updates having security improvements and bug fixes. This will be the most stable channel in the insider family. In addition, Collections feature is now available in the Canary Channel.
You can update each of the 3 channels through Settings and more (Alt+F) => Help & Feedback => About Microsoft Edge. Let's see the features and bug fixes in Microsoft Edge Dev 78.0.249.1.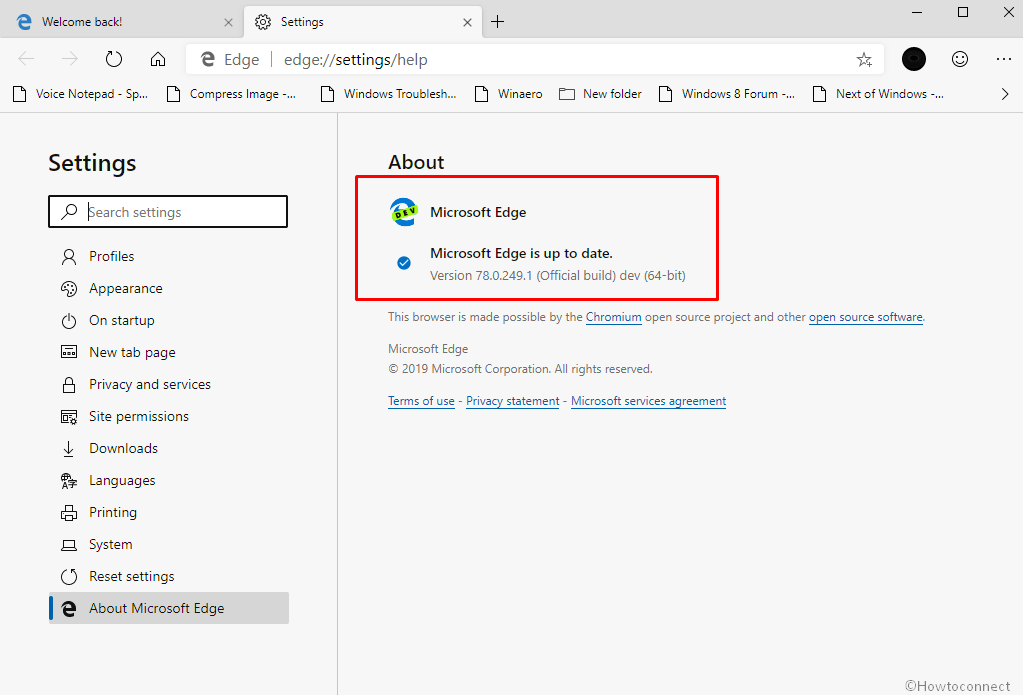 Insider Microsoft Edge Dev 78.0.249.1 Features and Stability Fixes
Some other new features this week –
Dev channel prompts a warning message when giving websites permission to access a device's location in case Windows 10's global location permission is disabled.
ESC key will work for exiting full-screen mode on Mac.
The browser added the ability for websites to detect when they're running on Windows in S mode.
Stability fixes –
Dev received a Fix for a crash during first-run of the browser.
The Edge insider team fixed navigation to a new site in an IE mode tab sometimes crashes problem.
Resolved IE mode tabs crashing issue when opening certain URLs.
Settled IE mode in InPrivate sometimes crashing the browser problem.
Microsoft Edge development team solved Frozen IE mode tab can sometimes freeze the complete browser.
When you used to search for apps on "edge://apps" page, sometimes it was crashing. The issue no longer occurs.
The team fixed some websites installed as apps weren't loading on Mac.
Settled a bug causing a crash when using media casting.
Behavior fixes –
Sometimes when you used to search in the address bar after selecting different providers still you got results from Bing. The issue is resolved in Microsoft Edge Dev 78.0.249.1.
The developers fixed searches from the address bar that sometimes provide results from the wrong locale.
Solved right-clicking Edge Dev channel browser UI is instead treated as a left-click.
There was a problem with Tooltip for the Stop button in the Dev channel of the browser that had a placeholder string in it ($1).
Syncing causes the issue like it gets stuck in Initialization state. This does not occur after Microsoft Edge Dev 78.0.249.1.
Developers solved theme selection dropdown in Settings that didn't work on Mac.
The current build has changed the keyboard combination to launch the More menu (…) on Mac.
Users were not able to send screenshots alongside feedback; it is fixed now.
When you uninstall website from the Start Menu doesn't brush away from the edge://apps page.
Opening PDF files using Application Guard sometimes fails is resolved in the current build.
IE mode tabs would sometimes block the window they're in from being closed is settled now.
IE mode tab sometimes doesn't include the content sized properly when it first loads no longer occurs.
Read Aloud sometimes leads the webpage content to move unexpectedly is fixed.
The chromium Microsoft Edge developers team fixed link to manage favorites that opens in the current tab instead of a new one.
The build has changed management policies to be working on all installed channels rather than targeting individual channels on Mac.
Download Microsoft Edge Beta from here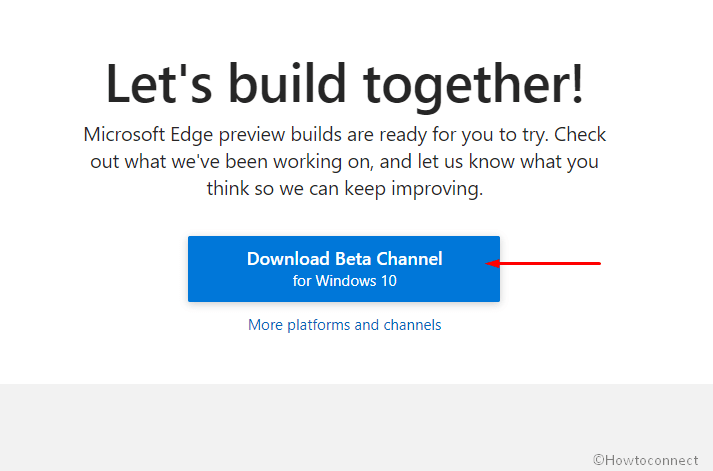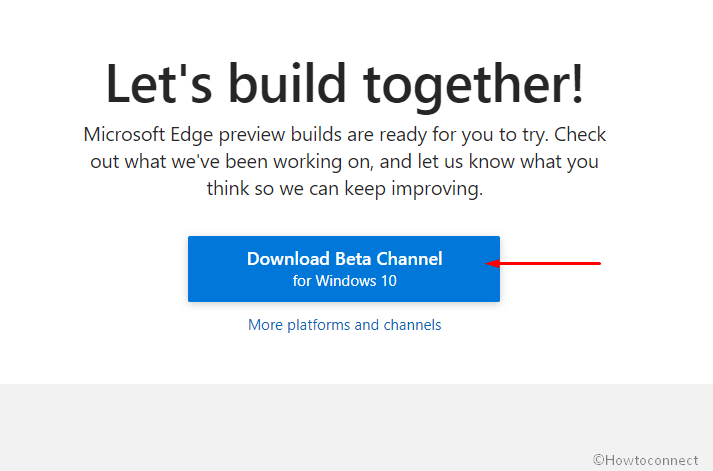 Source – Techcommunity.