The amount of electronic communication devices an average person uses has increased from a single telephone to a host of high end technology in the form of PCs, tablets, smartphones, laptops, etc. So has the increase of digital documents that we possess. A large number of our important files are in digital format and are spread over our personal computer, smartphone, tablets, etc. In order to spare us the difficult task of accessing each file on the device, it is present, Cloud computing has centralized our file storage and has granted us the independence to access any file anywhere.
Skydrive is an excellent cloud service from Microsoft that comes inbuilt in the new Windows 8.1 and has made file storage easy, secure and accessible. For Windows 8.1 users Skydrive is the location where all the files are stored. With the help of smart files Skydrive can be reached from anywhere on your device.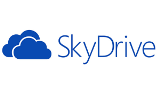 Keeping in mind the extraordinary amount of digital data that an average person generates each month, it is natural for Skydrive to go for a larger storage space. In this manner, Microsoft has announced a new storage option for Windows 8.1 users where they can add 200 GB of extra storage to their Skydrive account for a $100 a year. In case you're wondering that exactly how much is 200 GB,  it is just enough to store each photo taken per hour from the moment you graduate from your college to the day you retire from your job.
Microsoft has also announced that the buyers of it's tablets Surface 2 and Surface Pro 2 will get a free 200 GB storage for their Skydrive storage for 2 years. Along with that they also get to make free Skype calls to more than 60 countries for 1 year and unlimited Skype WiFi at more than 2 million WiFi hot spots all over the world for 1 year.
With all the free services and large memory storage on Skydrive, it is the right time to buy a Microsoft Surface.