Microsoft has declared the Desktop App Converter App as deprecated in the Microsoft Store. One who is working with this should now switch to the new and improved MSIX Packaging Tool. Microsoft has made the changes on 19 November and removed the description of the app converter. MSIX Packaging is also distributed through Store. MSIX is the new package format for all Windows app that supports msi, exe, and App-V 5.x. Now Win32, WPF and WinForm apps.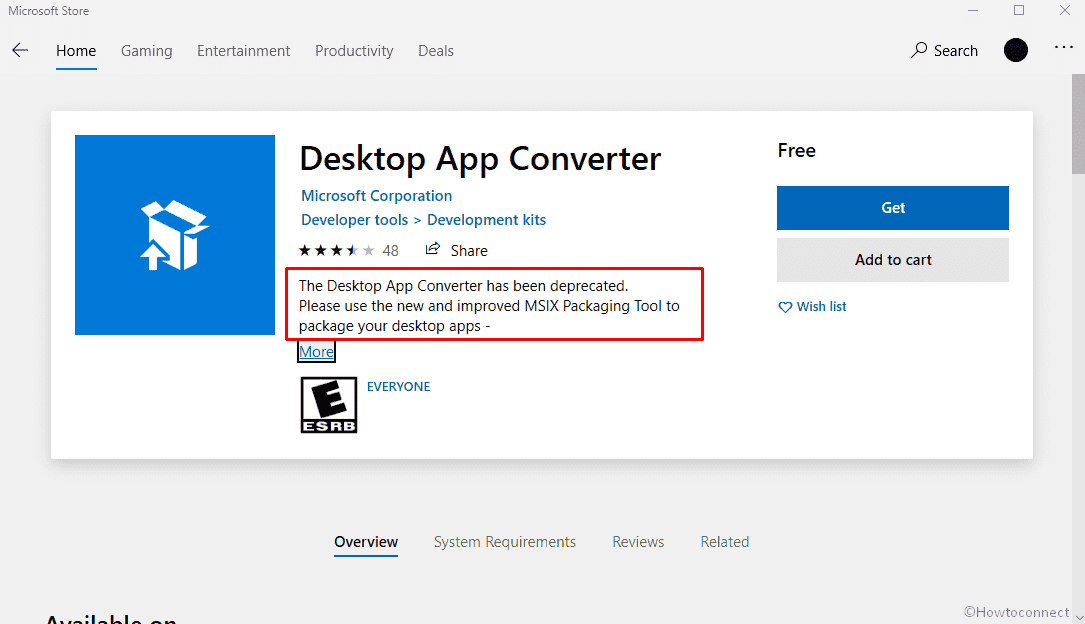 MSIX Packaging Tool Replaced Desktop App Converter
To have the MSIX Packaging Tool you must have to join the Windows Insider program and be in Fast or slow ring. The development was started from Windows 10 17701 and this is available for all the subsequent builds. The support for the. Msix bundle apps are only integrated as of Windows 10 April 2019 update 1809.
MSIX Packaging tool enables you to repackage your existing classic applications to MSIX format. You can run your desktop application installers through this utility and obtain an MSIX package that you can install on your machine or upload it to the Microsoft Store. A valid Microsoft account (MSA) alias is required to access the app. You must have Admin privileges to run the application.
How to download the tool
Go to Microsoft page of the MSIX Packaging Tool and click on Get button.
Once the store page loads, select Install.
Wait a little to download and let a wizard appear. Follow the online instructions to complete the installation of MSIX tool.
To know detail go here.
Finally, select task from Application package, Modification package, and Package editor and start with the tool.