Today usage of instant message app has breakout smartly with Android. One of these is recognized as Texty app. This type of Android app lets wireless syncing and sharing Android phone SMS messages openly with computer supported internet browser. Now we have chosen a similar app especially for Android Tablet that is MightyText. It renders users to send and receive SMS messages, prompt notifications about incoming and  missed calls and much more.
The good news is that MightyText is not a paid app and available to download in Google Play Store. A MightyText app performs role as remote and tablet.
While Wi-Fi connection between Android tablet and Smartphone is activated, at first we have to set up MightyText app on Android mobile and then on the tablet .  As soon as we sign in the app with the username similar to Google account of Android mobile, the tablet will present its SMS Inbox.
How to access Mighty Text app on Android Tablet ?
The main screen of MightyText app partitioned into two sections. The left section denotes all phone contacts and the right section displays selected contact.
Through underneath text field, we can compose and send new message quickly. 

The upper panel of the

MightyText

app displays our Android mobiles battery level.

The MightyText app facilitates us to wipe-out  any message from SMS Inbox, make calls via connected Android mobile through the active tablet.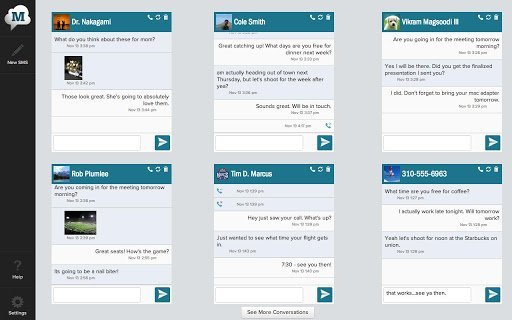 While any incoming calls or messages prompts on Android phones, the MightyText app informs us through status bar notifications.
Install MightyText Tablet App For Android Tablets From Google Play Store