Million Dollar is a Windows 8 game app. This is an adventurous game fully with lots of mystification in it. Million Dollar is a story based and hidden object game with original puzzles and mini games. Sandra is the main character of this game. The main objective of this game is to solve some queries and help out Sandra in accomplishing her task. Its' so once happened that Sandra sees an advertisement in a newspaper which says to take part in a race and the reward for the winner is one million dollars. Excited Sandra quickly participated in the game and within no time left she has to leave for Beijing. Now you have to help Sandra to solve her queries and help her on her trip.
Recommended: 2048 Windows 8 App – Play Crazy Viral Game and Enjoy
Million Dollar Windows 8 app Design
Interface of this application is really very attractive. You can see images of famous places or monuments before you start the game. The application provides excellent sound effects and graphics. It is designed in such a way that it can easily understand. You can travel around the world with this application.
Million Dollar GamePlay
You have 22 unlocked chapters in this game. Each chapter will have some tasks for you to accomplish. You have to finish one chapter in order to unlock the next chapter. Chapter 2 reveals that Sandra lost her parents in a car crash and she also lost her memory when she was a young kid. She doesn't remember anything of her past except the accident. Now the player has to help Sandra in gaining her memories. Apart from this, games like puzzles, finding hidden things, difference between two pictures, word game, etc are there to play.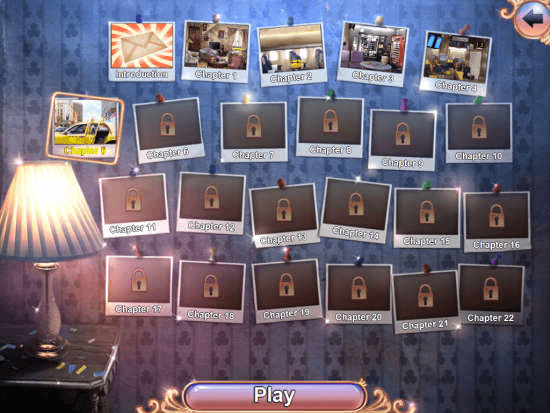 How to Play Million Dollar Windows 8 App Game
Own this application from the link provided below or else you can install it from Windows Store directly.
After installing the app, the main window of the game will display these choices – Start, Change Player, Options, Credits, and Achievements.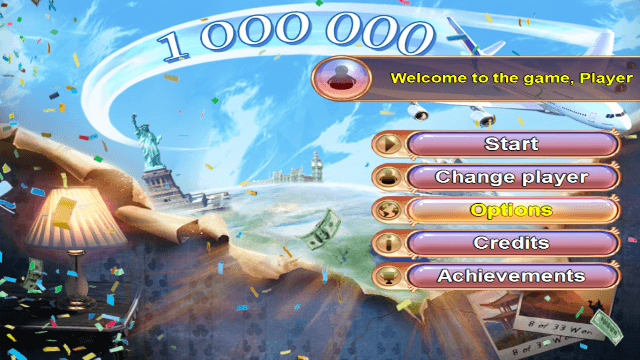 Click on the start button to begin the game.
After the introduction of Sandra and her contest, 22 unlocked chapters will be displayed on screen and you have to start your play from the 1st chapter.
Each chapter will have different tasks to accomplish. And you have to finish the previous chapter to unlock the next chapter.
Rewards have been awarded after you complete each chapter and you can share it with your friends also.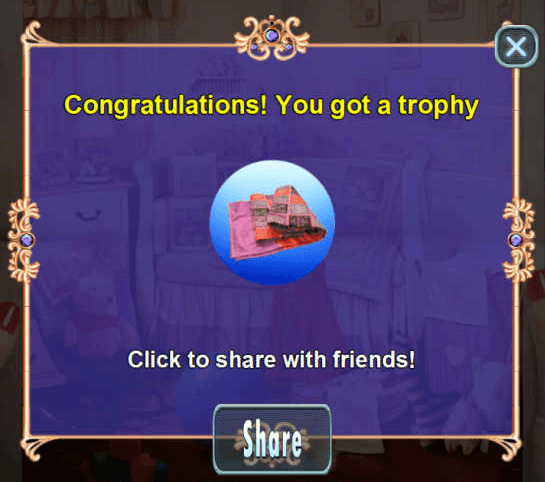 Wide range of games in Million Dollar Windows 8 App
Jigsaw Puzzle – You just need to analyze the picture and solve the Jigsaw puzzle by making a picture perfect!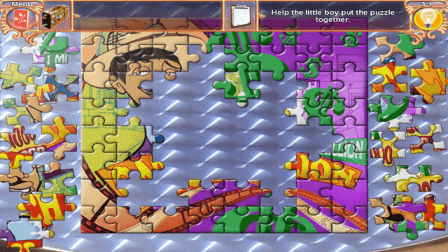 Collecting Stuff – You have to help Sandra in collecting her documents.
Arrangement of things – Place the toys that Sandra used to play within her childhood and help her in retrieving her memory.
3 cups and a ball – After the cups are shuffled, you have to point out where the ball is.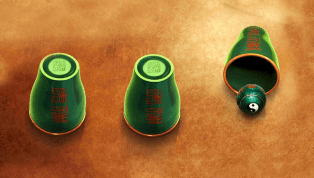 Hangman (word game) – The application will think of a word and you have to guess it by trying letters or numbers.
Different options of Million Dollar Windows 8 Game App
Start – Click on the start button and then the game is all yours.
Change Player – You can change the name of the player by simply clicking on the "Change Player" button and enter your desired name. (see the screenshot how it displays a name)
Option – Sound effects and volume control can be managed by clicking this button.
Credit – It will display the acknowledgment list of all those who had their contribution in this game.
Achievements – It will display you what all items Sandra has earned after completing each chapter.
Other Options
Hint – If you are struck in any task, click on the hint button to take help. It is located in the top right corner of the screen.
Skip Dialog – If you don't want to listen to the narration, then simply click on the menu on the top left-hand corner of the screen, then click on the "Skip Dialog" option.
Features
Its free of cost.
Wide variety of games to play.
Advanced graphics and sound effects.
Story based game.
A mystery to solve.
Delightful locations of famous tourists attractions.
Conclusion
Million Dollar game will make you sit in front of your system for hours. It will increase your interest as you go on accomplishing the tasks. An awesome thing about this game is that it is story based and you will ultimately help Sandra to regain some of her childhood memories. The game has large number of different kinds of puzzles and mini games to play on. If you have not tried this, then don't waste your time and own this app quickly!