Fix Mouse Pointer Scheme Reset to Default on Reboot Windows 10 –  The users who are not pleased with the inbuilt cursor and decide to change it on their PC are facing a flaw. When they reboot computer and login to turn up the desktop he finds the default mouse pointer is restored involuntarily. This becomes extremely irritating when users are compelled to change Mouse Pointer Scheme consecutively after every restart.
How to Fix Mouse Pointer Scheme Reset to Default on Reboot Windows 10
Cortana search works to find out items so, write regedit in it and click or hit the identical name regedit Run command underneath Best match at the top.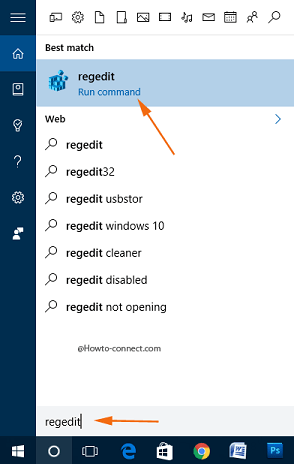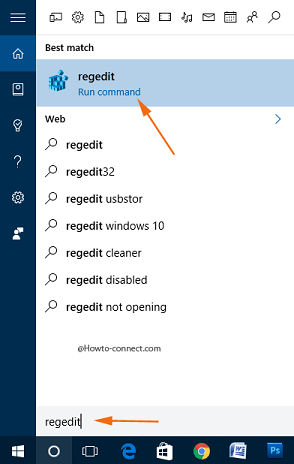 UAC confirmation prompt is waiting for your permission, click Yes.
To fix the issue you need to make change in registry entries, so before starting the process substantiate to be masterly in registry editor manipulation.
Registry Editor tool is on your screen, navigate through this path to reach the Install key –
HKEY_LOCAL_MACHINE -> SOFTWARE -> Synaptics -> SynTP -> Install
Move to the opposite side of the Install key and locate an entry named DeleteUserSettingsOnUpgrade.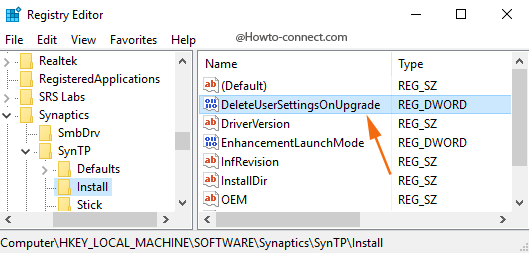 Make a Right-click on DeleteUserSettingsOnUpgrade and select Modify from the open menu.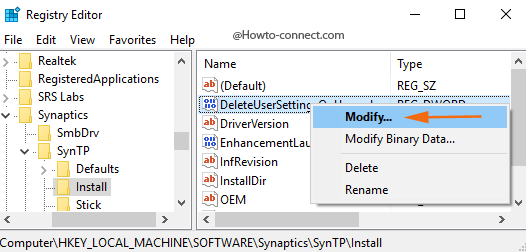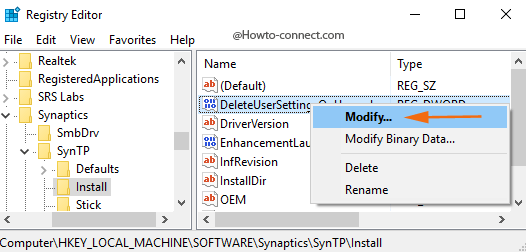 Change the present Value data from 1 to 0 and click Ok.
Now, alter the mouse pointer schemes as per your liking and then reboot the PC.
Restart machine and calibrate the procedure is functional and the Mouse Pointer Scheme Reset to Default on Reboot mess up is fixed.
Free to see the solution to a similar problem – How to Fix Mouse Loading Icon Blinking Windows 10.
Default mouse pointer in Windows 10 is almost generic and not so enthralling, therefore, users choose to alter the mouse pointer schemes corresponding to their liking but their efforts go in vain once the machine is rebooted as the mouse settings reset on every reboot. So, the issue is that the change doesn't stick and the users need to modify the settings repeatedly. However, a small registry tweak makes everything perfect and the mouse pointer scheme remains stagnant even after logins and reboot.
Repair any Windows problems such as Blue/Black Screen, DLL, Exe, application, Regisrty error and quickly recover system from issues using
Reimage
.