What is Google Web History ? It is free service of Google on the Internet while you sign in your Google account. Google web history is a password sheltered online review track of your web action. Although it doesn't save the page contents and keeps whole history of visited URL of pages with time info. It also contains details of your Google searches earlier keywords.
As stated by Google on Web History "Web History helps carry additional custom-made search results about particular elements which you have explored on Google and visited the websites"..
In this tips, you will read how to remove web history in your account ? 
First Step
Launch your preferred Internet browser and sign-in to your Google account.
Next click on Account Option to bring up Google account Settings window.
Second Step
Then click on the link at the bottom – Go to web history from Google account settings window.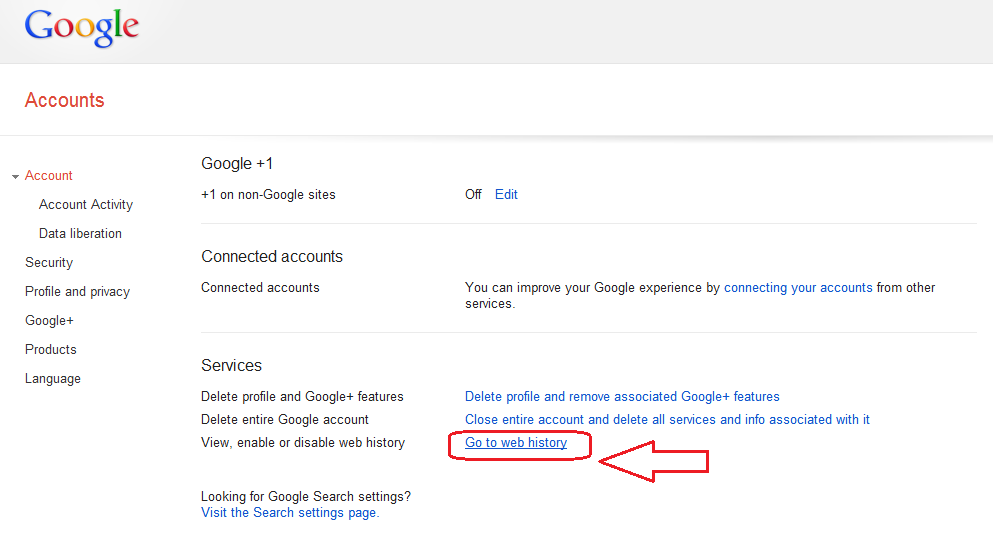 Third Step
Now you get entire search history (Hourly, daily, monthly) of your Google account. Here you can follow two methods for deleting previous web search history or actions.
If you want to delete specific items of your account current actions then check the box nearby search items and click on Remove items option.
Fourth Step 
For deleting entire search action and history click on wrench icon (Settings) from top right corner.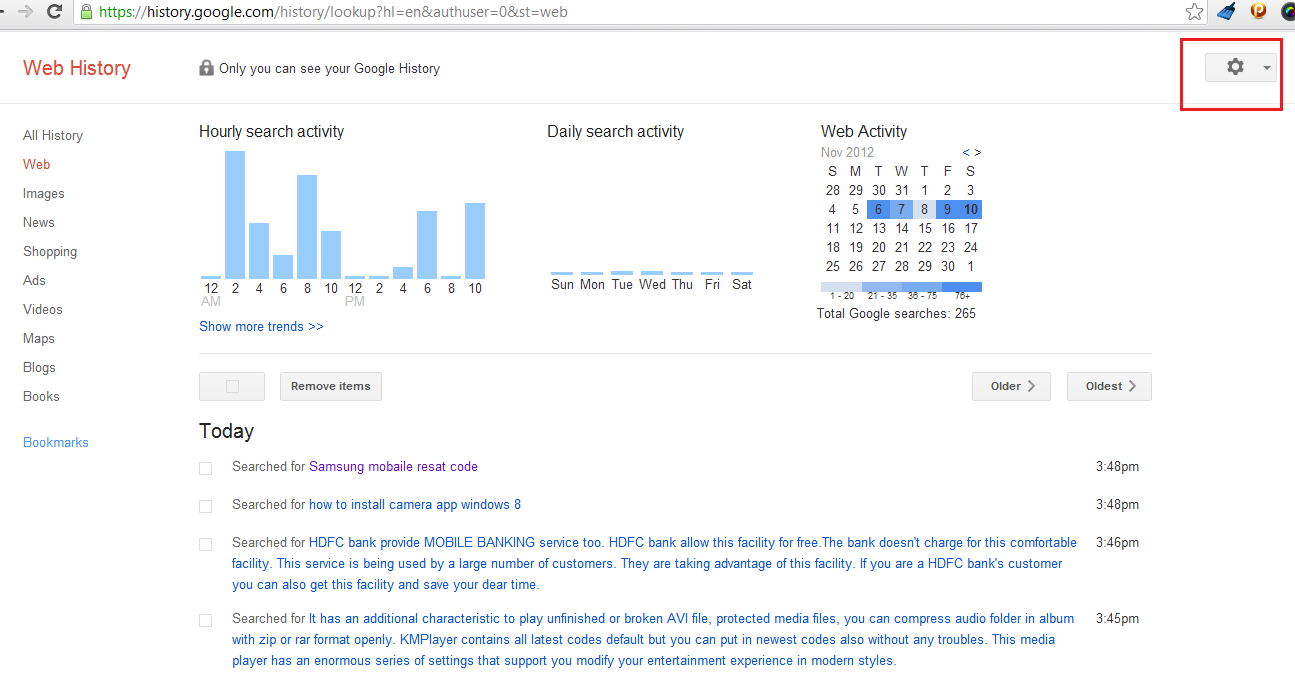 Next a new confirmation page (Settings) come up before you and click on Delete all link.
Thus your Google account past search history will be removed in few seconds.