Here in this Windows 10 tips, you will read How to Remove Personal Info from Cortana and PC in Windows 10 using the new privacy option in Settings to help your Device and Cortana know you better.
When you run your Windows PC you naturally run different programs, websites, applications and sometimes use your credentials. But do you know these activities are recorded by your PC? Your PC grabs all your activities as personal info and later on, these are used in different applications to ease off you. For Example, When you run Cortana on your Windows 10 PC and write in the search box or speak before microphone Cortana obeys your suggestions. Personal info plays a definite role in these activities.
But sometimes the information causes trouble for you. For example, if your PC is used by the users other than you the suggestions create a fuss. Another situation is due to a bulk of info, PC speed gets slow down. Due to your personal info, anyone can spy you and steal your credentials and important documents from your computer.
In these circumstances, you have the only option and it is to remove personal info from PC and Cortana.
In this Windows 10 tips, you will find the process using which you can delete the personal information from your PC and Cortana.
Tips to Remove Personal info from Cortana
Open settings from Start menu. Hit Setting icon in the Start menu.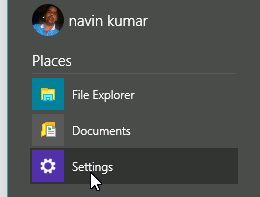 On the Settings Window, click Privacy.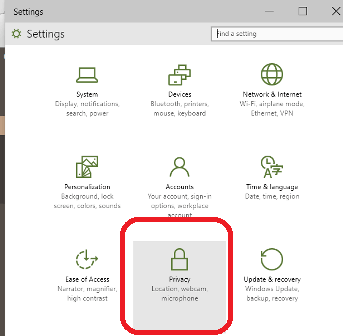 In the lower part of right sidebar click Speech, Inking & Typing.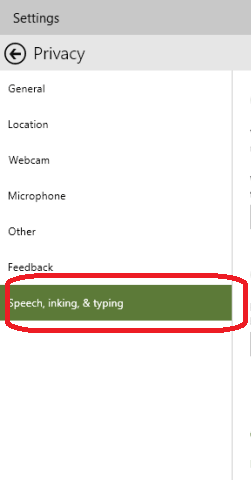 Now move to the right side of the window and under the header Clear info from this device click Clear button.
Again click the Clear button on the popup.
You will find a Tick mark after the personal info of your device and Cortana get cleared.

After you clear personal information from PC and Cortana, you can see its performance gets better and accurate. Apart from this, your PC becomes more secure after then.
Final Note
As you have read in this article to clear personal info from your PC and Cortana improves the performance, security, and speed of your PC. So you can use delete the info whenever you found yourselves in trouble using the tips written here.