While you search for a particular location on Facebook page, you get maps analysis data from Bing Maps. But, some Facebook fans admire Google Maps, and they want to view map results of Google Maps even on Facebook Because they think that Google Maps gives superior map results than another map tool.
Presently between several maps applications, Google Maps is recommended by a majority. You know better than Bing Map is also a trusted mapping solution for web, mobile, and desktop. In Facebook page, every browser like Mozilla or chrome always displays whole mapping results with Bing Maps.
But, if you wish to switch to Google Maps in place of Bing Maps on Facebook then it is possible by external extension or add-on. In the context Facebook Panda extension which replaces Google Maps in Mozilla and chrome instantly on Facebook.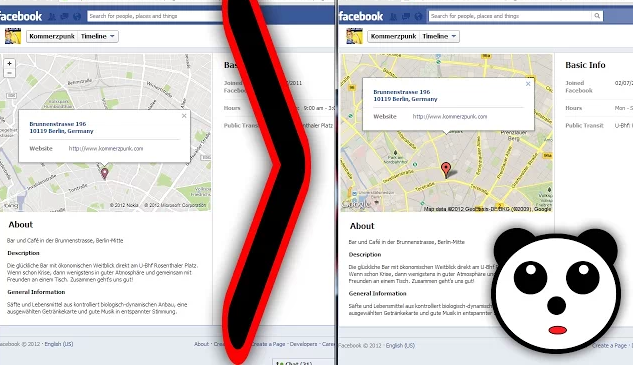 How to Install Facebook Panda Extension or add-on
Once you have added the Facebook Panda extension in chrome, sign in Facebook account.
While you click the Place option in Facebook account, you will detect map locations with Google Maps appearance.
Install Facebook Panda Extension for Chrome
Add Facebook Panda add-on for Firefox