Windows Phone 8 (WP8) has been praised a lot by fans after using several handy features in it. One of these, it supports SD card up to 64 GB which is bigger arrangement by Microsoft than previous different windows phone version. In WP8 Smartphone and tablets the SD card is not only for storing huge amount entertainment related items but also to vast sizes of apps for installing manually. In other words, WP8 user can install windows phone 8 app without internet, if they have already saved apps on computer.
Actually some WP8 user does not like to install new apps directly from internet because they access limited internet service like 3G or 2G or installation method is tedious. If you have WP8 and want to install any preferred app then another procedure is fair simple. The procedure can be pretty helpful while you want to share huge apps to your friends or with intention of taking  backup it for future use.
 Important Instructions about paid and free app of WP8 ?
If you select free of cost app on Windows Phone Store then installation method will be done without interruption.
For paid app firstly you will have to purchase it from Windows Phone Store and then download to computer. otherwise you may work with trail version of paid app also.
First Method 
How to Download WP8 apps from windows store on computer or laptop ?  
At first, ensure that you are working with high-speed internet. 

In web browser of your laptop or desktop, launch the Windows Phone Store website.
http://www.windowsphone.com/store
Next you will get search bar in top-right panel and search for new app which you wish to install or click on any preferred app on main page.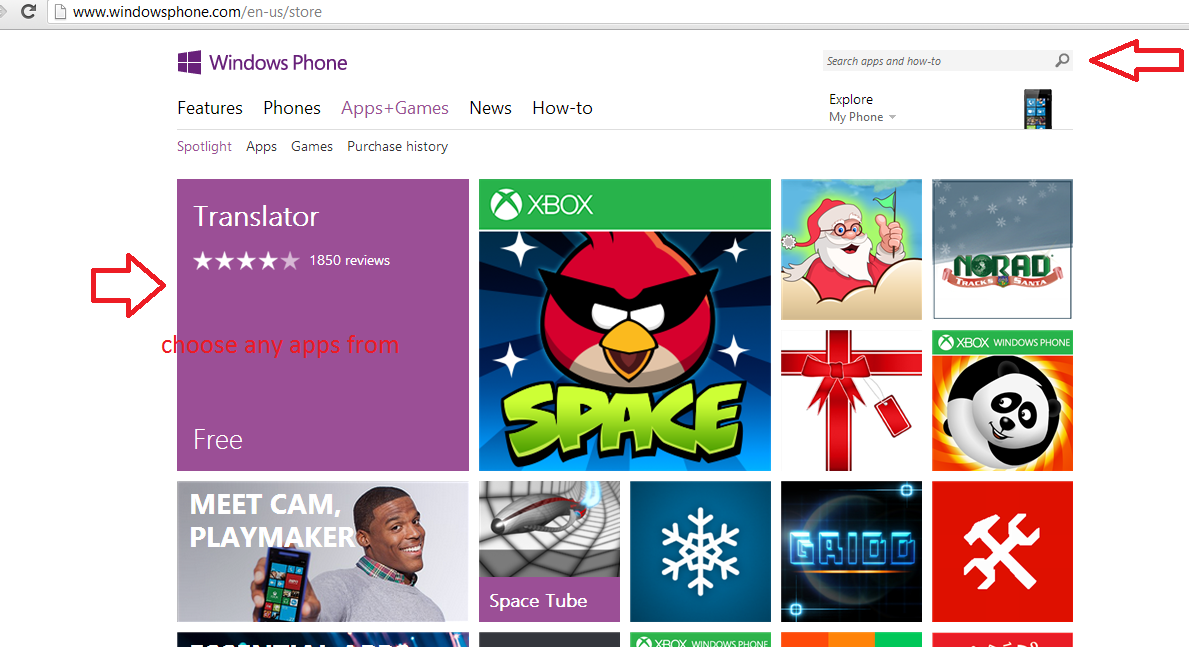 Once selected app prompts with full details, scroll down and click this link in left pane underneath – Download and install manually.
Now it will start downloading extension namely XAP file (app set up file) automatically and save to it folders or drives.
Second Method 
Plug the card reader along with your WP8 SD card to the laptop or desktop. Next, transfer the downloaded file (XAP extension) to your SD card
As soon as the transfer is finish, remove the SD card and insert it into your WP8.
Next, tap on store tile and locate the SD card location on its main page.
The Store app displays major differentiate between media files and XAPs (app installation files). It prompts only installable files from SD card.
Make sure that your phone has an active data connection, and tap the correct XAP file.
Thus you can install fresh apps on your Windows Phone 8 devices through SD cards in the easiest modes.