Suppose you have decided to sell windows phone 8 to other people in fresh conditions or sudden its performance becomes slow down after virus attacking, then the big solution before you is restore factory setting. Once it is performed, it will erase every personal data such as emails, contacts, text messages and many more entirely.
To start action of factory reset with windows phone 8 –
At first, slide left or tap the Arrow icon to highlight Windows Phone 8 Start Screen.
Next Tap "Settings" and then choose "About" option.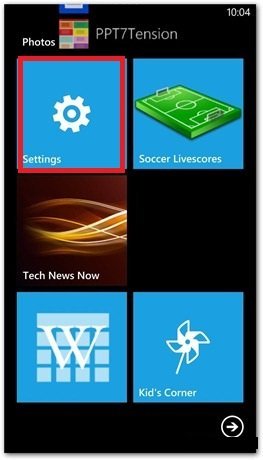 Go to the underneath panel and tap to "reset your phone" option.
Now you will prompt confirmation pop-up in order to continue resetting action or not.
Tap to yes option.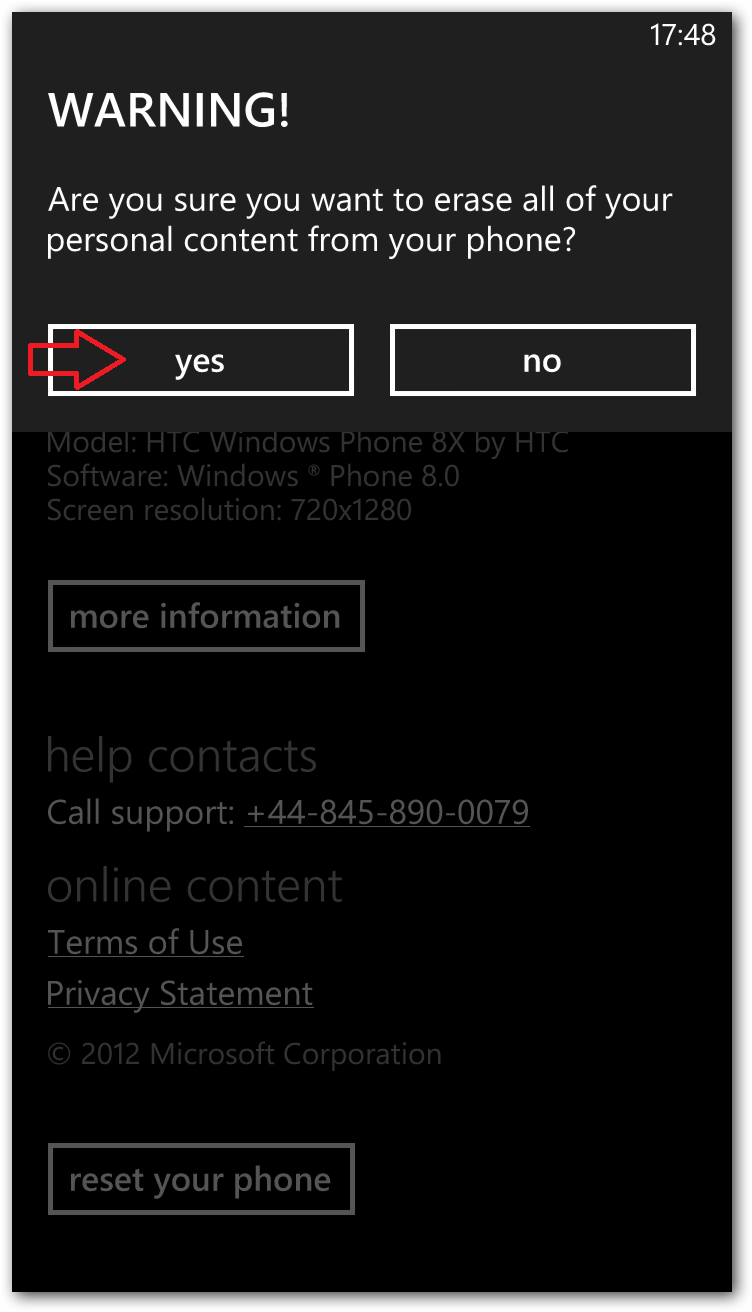 As the result, your windows phone 8 will be reset to factory settings.
Remarks –
It is reminded to you that after factory reset of Windows Phone 8, entire content will be removed. Then you have no any chance to recover anything.