RECOMMENDED: Click here to fix Windows errors and improve PC performance

Method to Reset Windows Spotlight Lock Screen on Windows 10 and 11 with Steps. – When Windows Spotlight doesn't work or gets corrupt, reset is a good option to fix. Many users complain about Windows Spotlight Lock screen not changing issue.
You know this feature provides you a collection of cool and high-quality images to use on Windows 10 lock screen.  So if you encounter Windows Spotlight not updating or any other trouble then reset with this guide. You can meet with an extremely interesting article in this regard – How to Set Spotlight Lock Screen Image as Wallpaper on Windows 10. You will see the steps to reset Windows Spotlight lock screen on your Windows 10 computer. If you don't find the images on your PC then follow Fix: Windows 10 Spotlight Not Available.
Way to Reset Windows Spotlight Lock Screen in Windows 10 and 11
Step 1 – Launch Settings by pressing Win + I keys at the same time. The alternative method to reach the Settings application is clicking on the Start button and choosing the Settings icon.
Step 2 – After that, click on the option Personalization.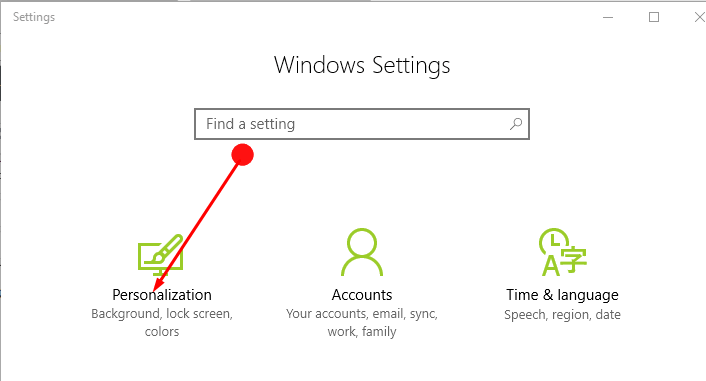 Step 2 – Under the Personalization heading, on the left pane, select the option Lock Screen. Now move on to the right pane and under the heading Background, you will find a drop down arrow. Here, click on the dropdown and select any option other than Windows Spotlight. I have selected the option Picture.
Step 3 – Then open Run with a press on the combination of Win & R. After the box gets open, either copy and paste or type the given path there.
%USERPROFILE%/AppData\Local\Packages\Microsoft.Windows.ContentDeliveryManager_cw5n1h2txyewy\LocalState\Assets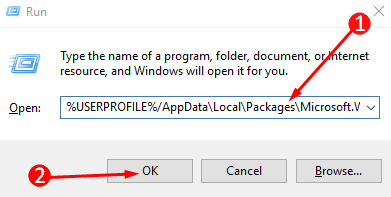 Step 4 – In the folder, that opens select all the files and then delete them if you find any files there. Instead of deleting the files one by one you can use the shortcut Ctrl + A. And then delete all of the selected items simultaneously.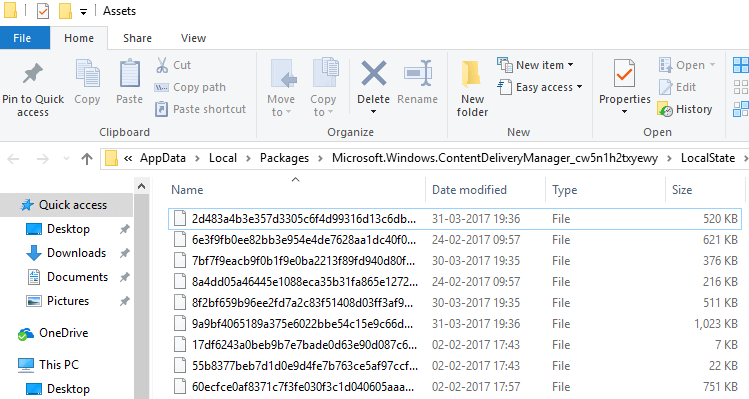 Step 5 – Open  Run yet again following the same above given process. Again here either copy and paste or type the below-given path. This path is to reach to the Windows Spotlight settings.
%USERPROFILE%/AppData\Local\Packages\Microsoft.Windows.ContentDeliveryManager_cw5n1h2txyewy\Settings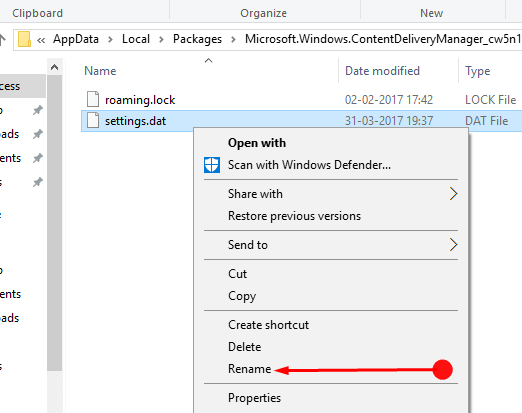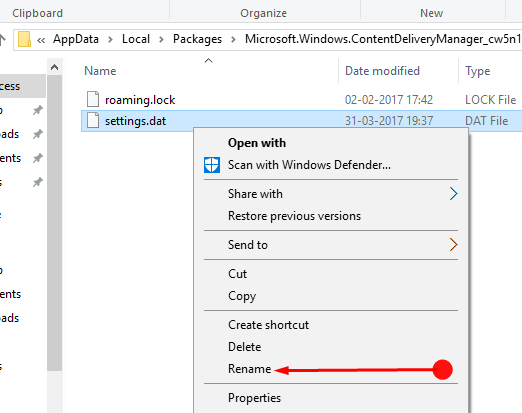 Step 6 – Here you will find two options – settings.dat and roaming.lock. Rename both the options one by one and to rename them right-click on each of them. Name the first one as settings.dat.bak and the second one as roaming.lock.bak.
Step 7 – Now you need to restart the device and yet again reach Personalization.
Step 8 – Again click on the Lock screen and then under Background select the dropdown arrow to choose the option Windows Spotlight.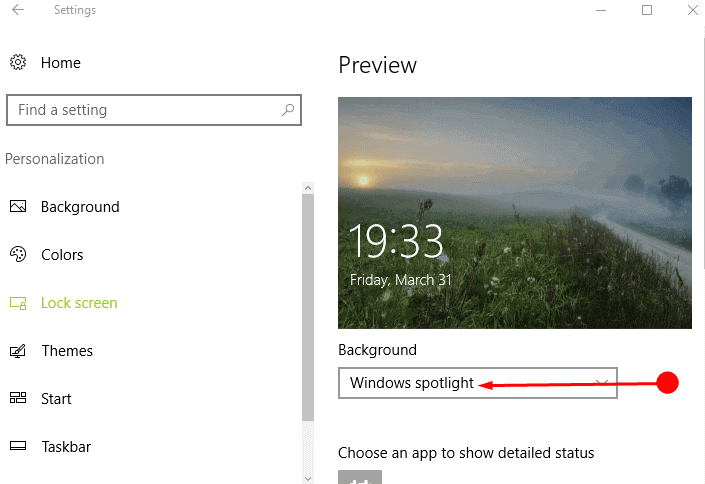 Once you are done following the above-given steps, lock your PC  and now the Lock screen will show new images.
After you reset Windows Spotlight Lock screen, check if the images are working perfectly. If the answer is ok then do not forget to go back to the Settings folders of Windows Spotlight and delete the settings.dat.bak and roaming.lock.bak files.
If you don't want to show personal information follow Hide or Show Email ID on Windows 10 Lock Screen.
Closing words
So this easy way will help you Reset Windows Spotlight Lock Screen in Windows 11 and 10. The reset of the spotlight images will let fix any kind of issue with the lock screens. Hope following this guide will solve your issue of resetting the Windows Spotlight Lock Screen in Windows 11/10.

RECOMMENDED: Click here to fix Windows errors