Do you find ways to Rotate PDF in Microsoft Edge while working on Windows 10? This built-in browser open .pdf format by default setting so it is important to understand its tools. When this file appears, you roam here and there to locate the symbol allowing to flip it by 90, 180 and 270 degree. In fact, toolbar having PDF editing tools is hidden and resides just below the browser Toolbar. But nothing to worry about you can find it pretty easily.
Introduction of Windows10 by Microsoft has brought revolutionary changes in the computer technologies. They have unveiled edge browser aiming to provide the maximum security feature and block every single threat. PDF (Portable Document File) files in Windows 10 unclenches in edge browser as a built-in feature. The users who don't like this attribute may follow How to Prevent Edge from Opening PDF Files in Windows 10. Since the version of this Windows is the latest and newly introduced, people may experience some troubles too. One of the most annoying issues with the PDF opens in edge browser and they can't rotate it simply. As a built-in feature, the tools for flipping is kept invisible by Microsoft. Until they resolved it properly, we can temporarily deal with this problem.
How to Rotate PDF in Microsoft Edge in Windows 10
Way 1 – Using Mouse
Step 1 – Open the PDF you want to rotate using Microsoft Edge internet browser. Click anywhere on the file and see just at the top of the file. You find a toolbar hanging just below the browser toolbar.
Step 2 – Locate a clockwise arrow symbol on this toolbar and click on it. This action flips the PDF by 90°. So use this tool as per your need for the rotation. For 180 degree, click 2 times, 270 degree 3 times and so on.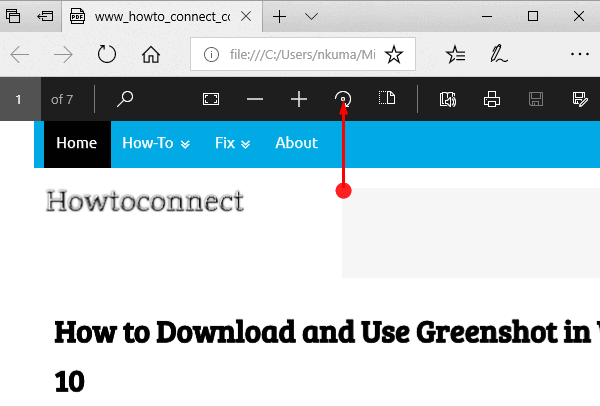 Way 2 – Using Function Key on Keyboard
F9 key is assigned to Rotate PDF in Microsoft Edge on Windows 10. So many time you press the key, as many time the PDF rotate again by 90 degree.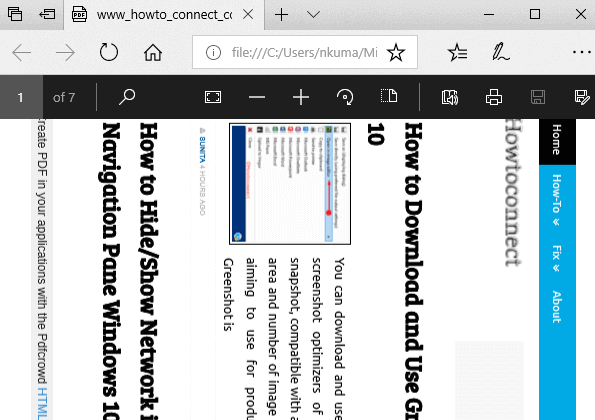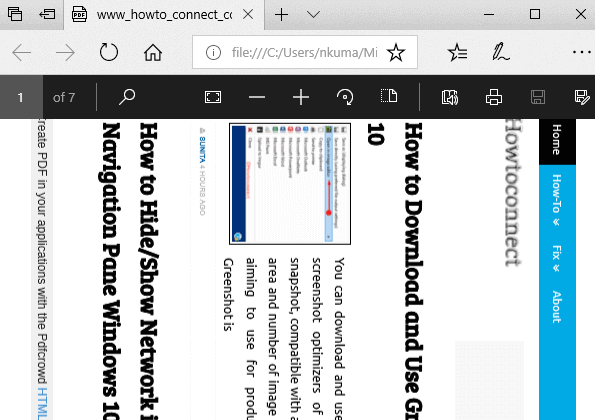 Conclusion
These are the 2 methods instructing How to Rotate PDF in Microsoft Edge. We hope you are able to flip the Portable document files on your browser quite easily. If you find any problem doing this inform us through the comment box below.