Sharing longer files online is always been tough task for you all. Once you switch to cloud services like Google Drive, Skydrive, Dropbox, etc, act of online sharing becomes relatively easy. Indeed, these cloud services are the best in certain capacity. Whenever even longer files are needed to share then you need to go with another option.
The prevailing condition demands to create Private Torrent Files to share online. Once you complete creation of private Torrent File, you could share it easily through uTorrent platform. Now, I am going to display the way of making private Torrent file for sending gigabytes of data without any interruption.
At first install latest uTorrent application on your computer. You may install uTorrent with ease using below link.
After installation uTorrent, run this application. Then open 'Preferences' option and navigate to Advanced suboption and look for property bt.enable_tracker. By default, property shows False. Just change the toggle value into 'True'.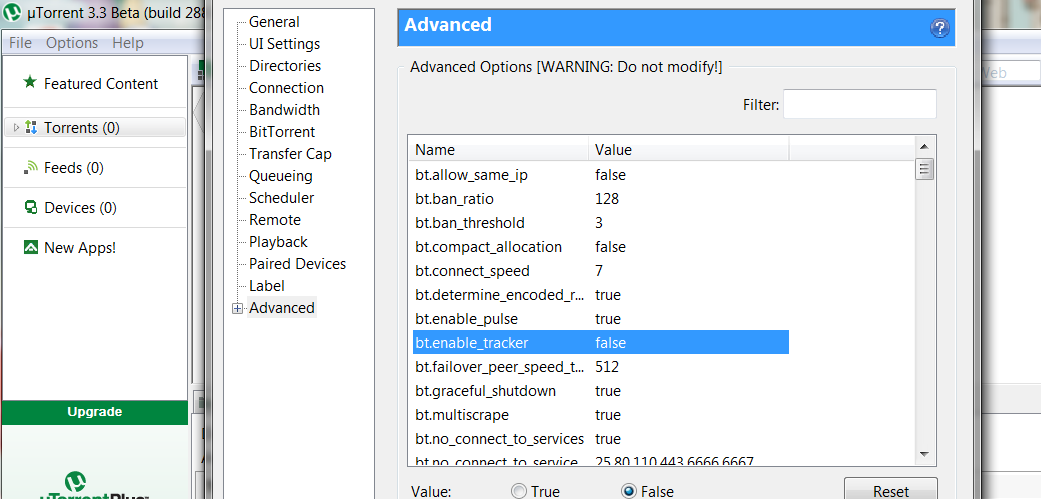 After then click on File menu and select 'Create New Torrent' in existing uTorrent window.
Select the source folder, which you want to share.
Now add these lines simultaneously into Trackers Text box as:  http://External-IP:Port-Number/announce & http://localhost:Port-Number/announce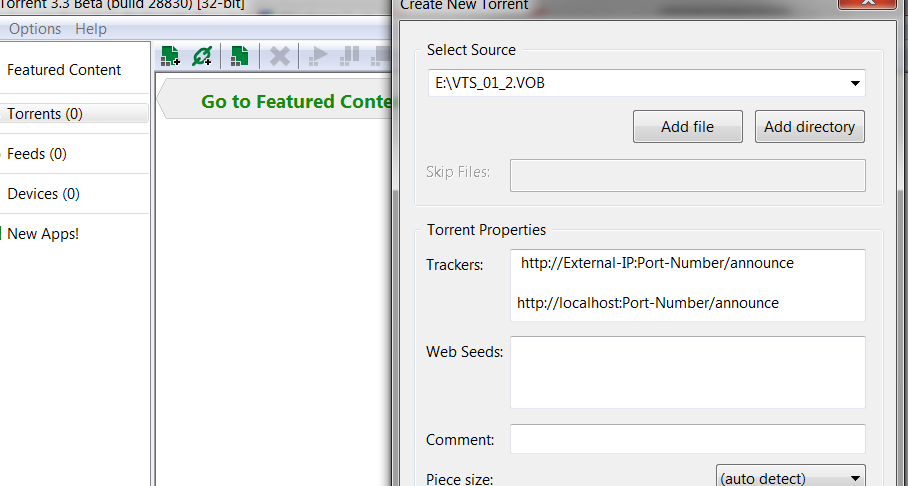 Now put IP Address and Port Number of your system at tracker position. Apply check mark against these options: Start Seeding, Private Torrent, Preserve File Order, and Create Encypted.  Finally, click on 'Create and Save as' button.