When launching Microsoft Edge on your computer you experience a Good morning/Good evening/ Good night) with your name in the upper left part of the browser. This greeting quickly converts to the weather and temperature of your location furthermore all these features also work on the new tab page.
You can enable Greeting on the Microsoft Edge or disable it with a simple change in on page setting of the browser. The browser also allows choosing the temperature unit Fahrenheit or Celsius to display on the new tab page and homepage.
How to Show Greeting on Microsoft Edge
Here is How to Show or Hide Greeting on Microsoft Edge –
Launch the Edge browser
Click Settings cog from the upper right part.
Select – Custom.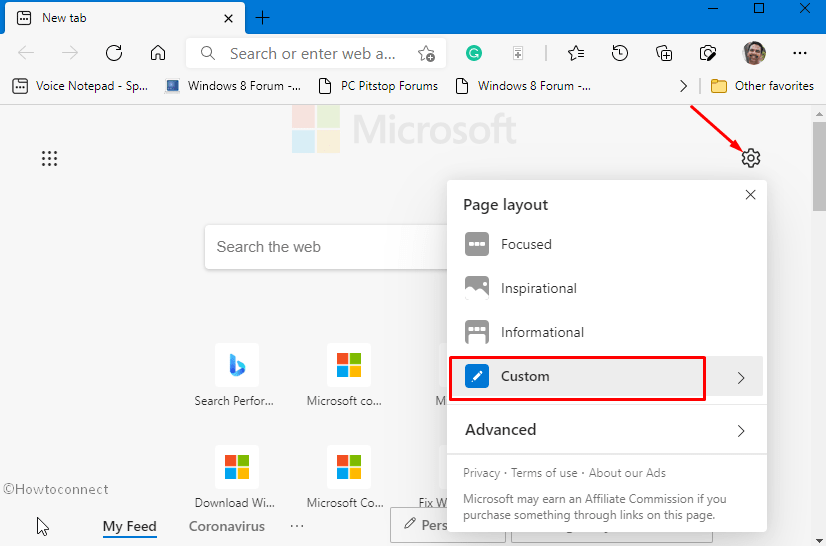 Click on the toggle switch of Show Greetings to disable or enable it on the Stable Microsoft Edge web browser.
You can also show Quick links and background from this custom settings pop up.
See more posts on the built-in web browser –
1] How to Enable Accent Color Theme in Microsoft Edge Browser
2] How to Turn on or Off Startup Boost in Microsoft Edge
3] How to disable / enable Vertical tabs in Microsoft Edge Browser
That's all!!