You always encounter with the messages and alerts on your Windows 10 screen whenever there is a need to inform you by the system. The operating system also gives you a provision to see notifications when your screen is locked. When you enable the concerned feature, you can see messages from across all your apps in your lock screen being logged-in to your Windows 10 computer. In this article, we will tell you how to show notifications in Lock Screen in Windows 10.
Related
Windows 10 – How to Personalize Lock Screen
When you are logged into your Windows 10 computer and then in some situations, you leave it idle for some reason, after some time your display screen gets locked. So, when you see your lock screen you be notified with the new messages if any. Suppose, while you are away from your computer, the arrival of new mail will be notified in your lock screen. Hence, if you also prefer to see your important alerts on your screen, we will tell you how to show notifications in lock screen in Windows 10.
How to Show Notifications in Lock Screen in Windows 10
Spread out the Start Menu and pick up Settings app from there.
Get yourself into the first category of Settings app, System.
From the left sidebar, pick up Notifications & actions.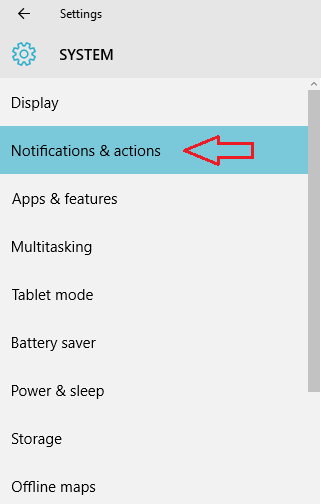 Under Notifications section see the third option, Show notifications on the lock screen.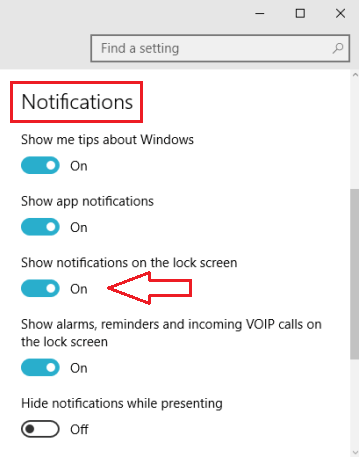 Turn it on and since then you can see notifications on your Windows 10 lock screen.
Finished!!!
To see notifications in Windows is an ongoing feature. You can choose specific apps for notifications, lock screen notifications, perform quick actions and many more such things. Try this feature out and also help us by providing extra information about this subject.