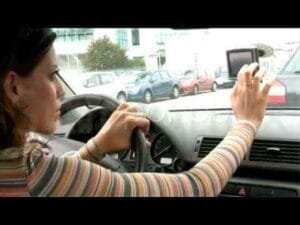 We have found a lot of beneficiary application of Smartphone. So Importance and use of Smartphone are increasing day by day.
Now the latest Smartphone application is very interesting because we may avoid from a road accident during driving on the road. Renowned car manufacturer organization General Motors has disclosed about this new strategy for application of Smartphone which will be released soon.
According to General Motors, this smartphone application will be accessed through special WI-FI networking system. It permits to change information without external wireless connection. A WI-FI System can join together with sensor based point identification. A Car driver alerts systems already available on manufacture car to aware within a second. If car driver will come in front of a cyclist or pedestrian then Smartphone user finds signals.
This new wireless standard means it could report to running car drivers about pedestrians who might be walking on the road from behind a parked vehicle or bicyclists who are traveling in the car shade spot.
The WI-FI direct standard allows smartphones user to see each other from distances of up to 200 meters away. The standard also allows car makers to advance car to car communication, which will be even more important as our roads become busier and vehicles start to talk to each other to exercises the best route home.
So, Smartphone will alert car driver to an accident and they may avoid.