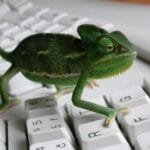 Keylogger is a software that allows us to record keystrokes typed in computer or laptop. This software permits to remotely monitor any computer through Internet browser. If we want to take attention towards employee activities online on the computer during office time or our children at home then it is valuable, trouble-free to easy to use.
So we are providing instructions about installing keylogger or send logs to another computer 
1.       Select and Install best keylogger software –
There are the numerous keylogger supported software available on Internet. At first, select best keylogger software and install in a computer. spyRecon Complete is recognized as Best keylogger software. It can be downloaded from www.secretView.com through email modes.
2.       Install Keylogger Software and Configure?
When we configure keylogger software manually, at first, insert email id for sending logs. So click on settings and find Report sending option. Now we have to insert desired email id.
3.       Attach keylogger software in email and send it –
It is most important option to send keylogger to any computer easily. Email option is easy to send keylogger software. Log in web-based email. Click on compose link in left panel after logging in account.  In a new window, click on attach a file link. Here locate a path from a drive where keylogger software has been saved in the particular folder.
If the troubleshoot comes during sending this software through email, we can make new file format like MS Word (document file). When this email link is downloaded it will be automatically installed in email receiver computer. We find a confirmation message after successful installation. Process of installing keylogger software happens in hidden modes and email receiver does not guess it.
4.       Install Keylogger Software by Remote Software –
If we want to install Keylogger in a remote computer to monitor it, at first, visit website – GoToMyPC.com. This website will permit us to control any remote computer on the internet.
If keylogger software has been installed, log in GoToMy PC.com from any computer. Now we are capable to control any remote computer directly.
5.       Install Keylogger over a network –
At first, our computer should be logged in with system administrator and we must know correct id and password. Go to Network and find opted computer in which we want to install keylogger software.  Move keylogger software in the opted computer and install it carefully. Now we have to configure manually keylogger software to send the logs.