When Windows 10 doesn't load up well, you require to boot it using the recovery drive, But sometimes the command prompt needs to be opened to troubleshoot your PC. Here you will read how to start Command Prompt when Windows 10 fails to boot.
In the current scenario of developments or enhancements, Windows has lined out a series of new features for its users to experiment with. Similarly, many users have welcomed the changes and are still expecting more. Here, we will be discussing such one thing that is familiar to all computers and their users, regardless of their operating system.  It is none other than the Command Prompt. It is such a tool that almost all the users must have put it into use for some or the other reason. Advanced users take the help of the Command Prompt to resolve their Windows problems with the use of troubleshooting. If Windows is running properly, it is easy to get into the Command Prompt for troubleshooting. But what if Windows refuses to start? This is what we will cover in this article. See – Windows 10 – How to Launch and Use Command Prompt
Start Command Prompt When Windows 10 Fails to Boot
Here is how to Start Command Prompt When Windows 10 Fails to Boot –
Step 1
You need a recovery drive either in the form of DVD or USB which you have to put into use now. So, boot from the drive and after some time, you will be asked to pick up n option. Click on Troubleshoot.
Step 2
Under the list of Troubleshoot options, choose Advanced options.
Step 3
In the following screen of the Advanced Options, make a click on the Command Prompt.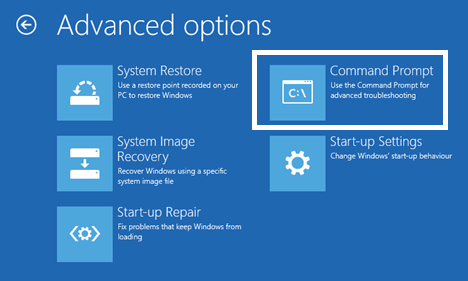 Step 4
Your PC will take the charge of the restart and Windows 10 will start the Command Prompt. But, in order to get into it, you need to sign in with all the administrative powers. So you need to log in with that user account that holds all the administrative authorities. Choose the appropriate user account.
Step 5
Provide the password in the respective field and click on Continue button to get into the next step.
Step 6
Hey! The Command Prompt is now on the screen.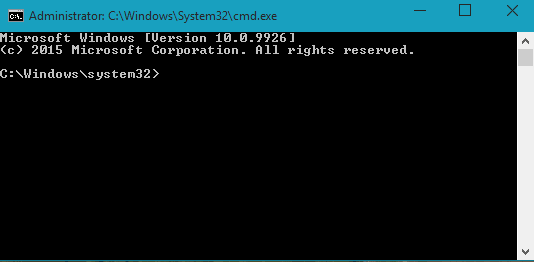 You can see our article where we shared the process of creating a USB recovery drive in Windows 10.
Wind Up
Getting into the Command Prompt is easy when Windows 10 fails to boot up. So, we had a lesson that all of us should have the recovery drive with us for safety. Insert the recovery drive and see if it is so easy to get access to the Command Prompt. We believe that this post will be of great help to all our readers. Please let us know if you have any reviews on this topic. And also if you have any other options for getting into the Command Prompt when Windows 10 refuses to boot, please do share with us.
That's all!!