Windows 8 has revealed a modern characteristic to sign in that is called Picture Password to improve security. It is special choice to sign in account by using a picture and touch gestures simply on the windows 8 installed touch screen device (tablet).
This windows 8 unique feature has been designed for Windows 8 installed tablet, because its application was not practically compatible on desktop system or laptop. But, a tool is available here by which you can do so. You may know How to Use Picture Password in Windows 8  on the desktop with this tool.
Now follow below tips to apply feature as how to configure windows 8 picture password to sign in?
Step-1
At first, press keyboard shortcut (Windows key + F) to launch windows 8 metro charms search window.
Next, type keyword "picture password" into search box and click on settings button.
From left panel search results, click on this link – Create or change picture password
Now you get PC settings window. In underneath Sign-in Options section,  choose this link – Create a Picture Password
Next pop up window comes up. Here type your current account password and hit on OK button.
Step-2
Then you have got a short explanation on Picture Password in the left panel. Click Choose Picture option.
Step-3
If the picture is chosen from Bing search then click on use this picture option.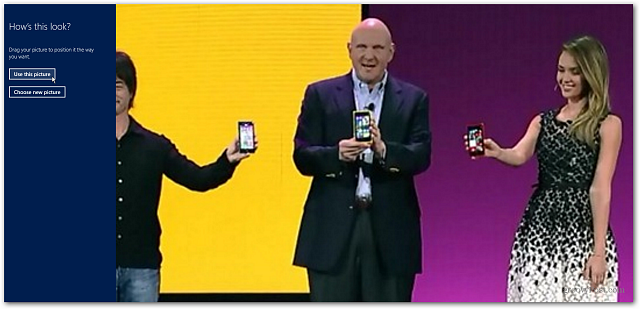 Now you require to sketch three signs on the chosen picture with your finger. You can sketch lines, shapes or hit three special points on the picture. The groupings should endless. So it is mandatory to make the accurate double signs in similar mode. You have to be aware of the point where you're sketching the signs via your fingers.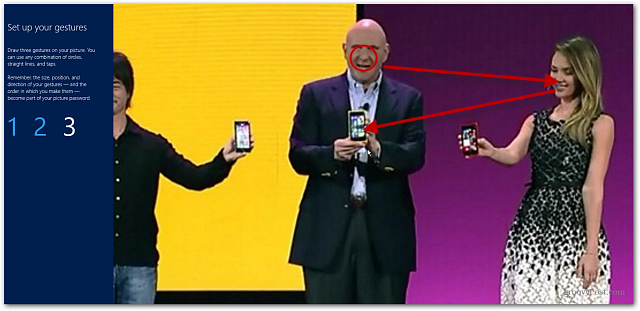 Remarks –
If your signs are not put in the accurate position on the chosen photo during log in windows 8 account then you can't move ahead.