Procedure to Turn off webcam on Windows 10 Laptop with steps. – Windows 10 does not include an option to enable or disable Camera in its application. So turning off Webcam through the app it quite impossible.
You must want to Turn off Webcam in Windows 10 while leaving your running laptop. You might not like someone or children play with your Laptop camera. Moreover, in recent times often hear or face a lot of hacking issues. So it is generally suggested to disable the laptop camera to avoid tensions or stop getting harassed by the hackers.
You can't directly Turn off Webcam in Windows 10, but Group policy editor includes a Setting allowing you to do the same. So If you are working on Windows 10 then follow the below-given steps to disable the laptop camera.
Way to Turn off Webcam in Windows 10
Step 1 – Press the Start button to go to the Start menu. The Start button is located on the lower left corner of the of the screen. Once you see the Start Menu open, type gpedit. Press Enter.
If you are curious to learn additional procedures then follow Open Group Policy Editor in Windows 10 Using 8 Methods.
Step 2 – Allow the Local Group Policy Editor to appear and then click on Computer Configuration. After then click on Administrative Templates followed by Windows Components and finally press Camera. If you want to see as a path
Computer Configuration => Administrative Templates => Windows Components => Camera
Step 3 – Once you highlight (press) Camera, you notice an option Allow the use of Camera in the corresponding right pane. Double click on this option.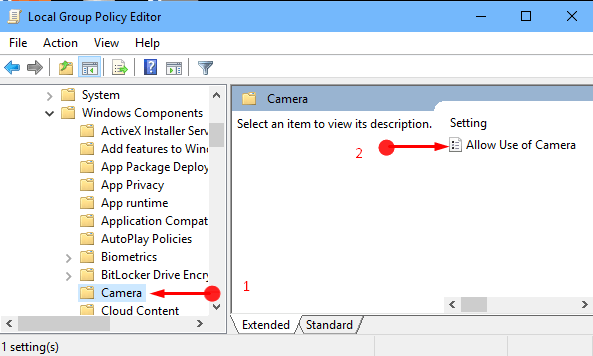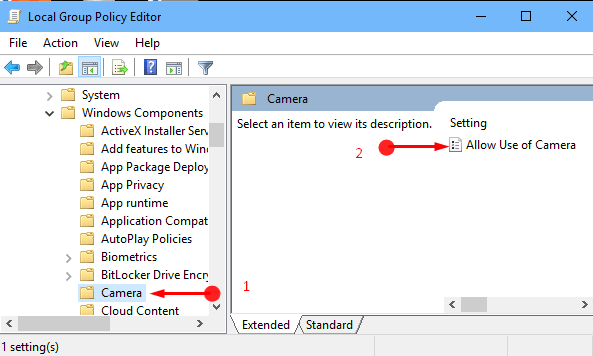 Step 4 – On the Allow use of camera dialog box check the option Disabled.  This allows you to Turn off Webcam in Windows 10 once it is not in use. Finally, click on Apply followed by the OK to make the Policy setting effective.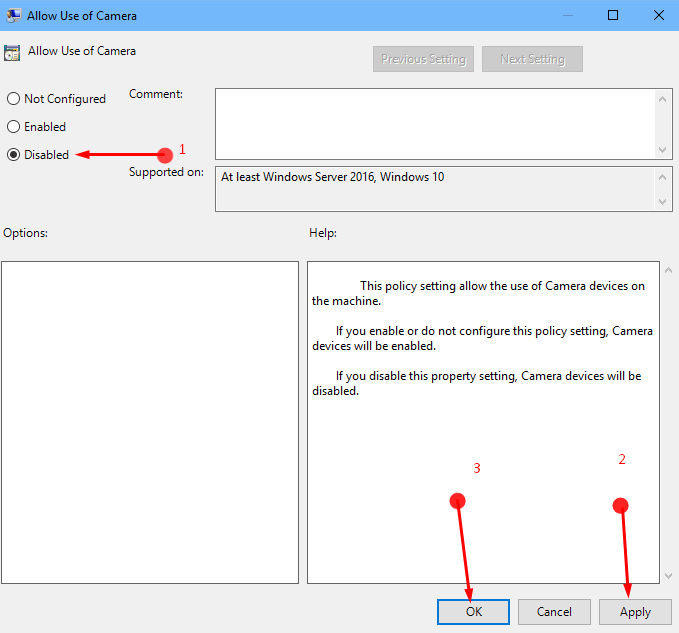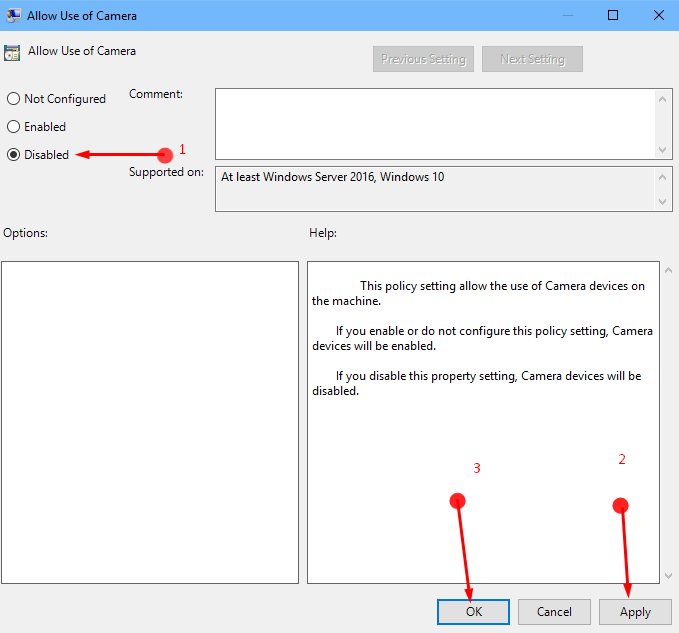 Step 6 – Now all you need to do is to reboot your laptop. This will help the device to implement the policy setting that you just made.
Step 7 – Whenever you need to turn the webcam on, simply select Enabled and click Apply followed by OK.
A webcam is a device used also for live pictures from one device to the other with the help of internet. These days generally all the devices come with an inbuilt web camera or a webcam as it locally called. So now this article helps you learn how to turn off your webcam when it is not in use. As mentioned earlier turning off a webcam is nothing but a safety measure.
Closing words
Now disabling the web camera is a feature that helps you remain safe by disabling all the camera devices. It will stop you from indulging in any kind of cyber threats. Hence it is actually helpful to learn how to turn off a webcam.