RECOMMENDED: Click here to fix Windows errors and improve PC performance

Method to Turn on Caret Browsing in Mail App Windows 10. – Caret Browsing is a feature that lets moving on page or application using the arrow keys. Windows 10 includes this feature in the Microsoft Edge browser and Mail application. You can see How to Enable Caret browsing in Microsoft Edge on Windows 10 in a previously written guide. So, in this write-up, you will follow How to Turn on Caret browsing in Mail App Windows 10.
Caret browsing also allows text selection and clicking any link with the keyboard itself. In short, turning on Caret Browsing will let the Mail app will work like other word processing apps. Enjoy an additional feature in this application pursuing this guide – How to Disable / Enable Focused Inbox in Mail App Windows 10.
Way to Turn on Caret browsing in Mail App Windows 10
Step 1 – Launch the mail application from either taskbar pinned icon or Tile in Start menu. Sign in with the present ID and password.
Step 2 – Once the sign in is completed, navigate to the first pane of the application. This pane will contain a few icons such as Mail, People, calendar and etc in the lower section. Here click on the Settings icon.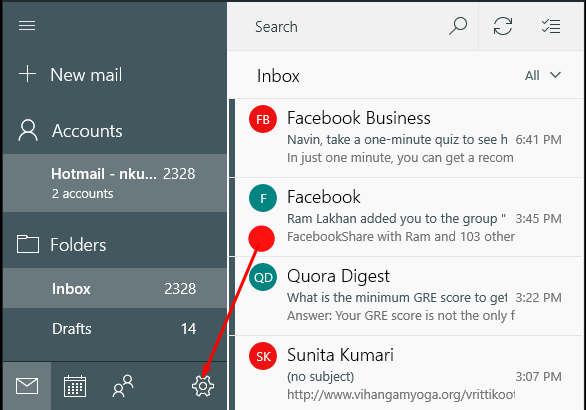 Step 3 – Settings pane will come into view along with the right side of the application. Click on Reading.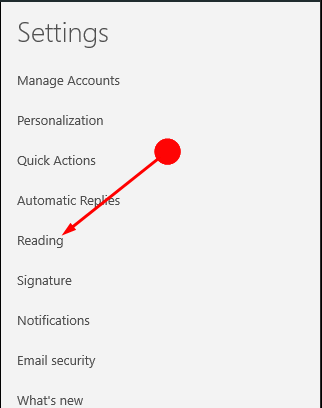 Step 4 – Locate the Caret browsing that includes Caret a slider. The section suggests Use the caret to navigate the reading pane. And then here just toggle the button to Turn on Caret browsing in Mail App Windows 10.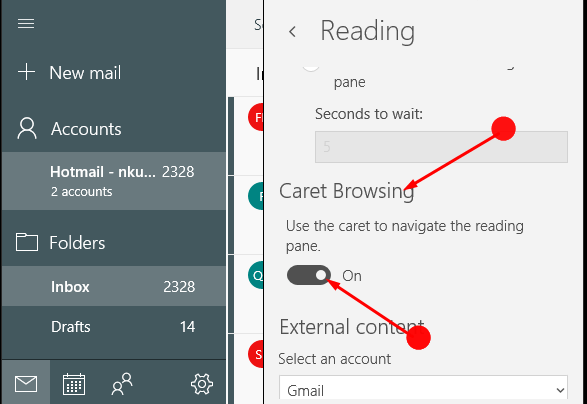 Using Caret Browsing
After you Turn on Caret browsing in Mail App Windows 10 treats like other word processing applications.
1. A text selection cursor will available here after clicking on any email.
2. Keyboard arrow keys will allow you the front and back movement in the message.
3. A combination of the Shift + Arrow keys will help to highlight text.
4. To open the hyperlinks attached to the messages simply place the cursor beside a link and then click the Enter key.
See the one more guide to make a clean and decluttered user interface of the application – How to Display or Hide Sender's Image in Mail App Windows 10.
Concluding Words
The caret browsing feature makes using the Mail app easier as you need to use only the keyboard. Hopefully, from now onwards you will also Turn on Caret browsing in Mail App Windows 10. Enjoy the mail app with this simple guide.

RECOMMENDED: Click here to fix Windows errors