How to Uninstall Unnecessary Apps from Windows 10 – Windows 10, no doubt provides you one of the best possible ways to handle various things starting from very minute to complex. This is the thing which also makes your Windows 10 PC faster. Normally whenever we want to remove apps installed in our PC, we move to the control panel. Windows 10 provides you an alternative to that. You can remove the app directly from the Apps and features tab in the system section. Let's see How to Uninstall Unnecessary Apps from Windows 10 stepwise.
How to Uninstall Unnecessary Apps from Windows 10
Step-1: First, press Win+I hotkey to open Settings.
Step-2: Click on the Apps icon; it will take you to the Apps & features section in the following screen.
Step-3: Now, select the app, which you want to remove
Step-4: Click Uninstall from the extended pane.
Step-5: Once a small confirmation pop up appears, click on Uninstall.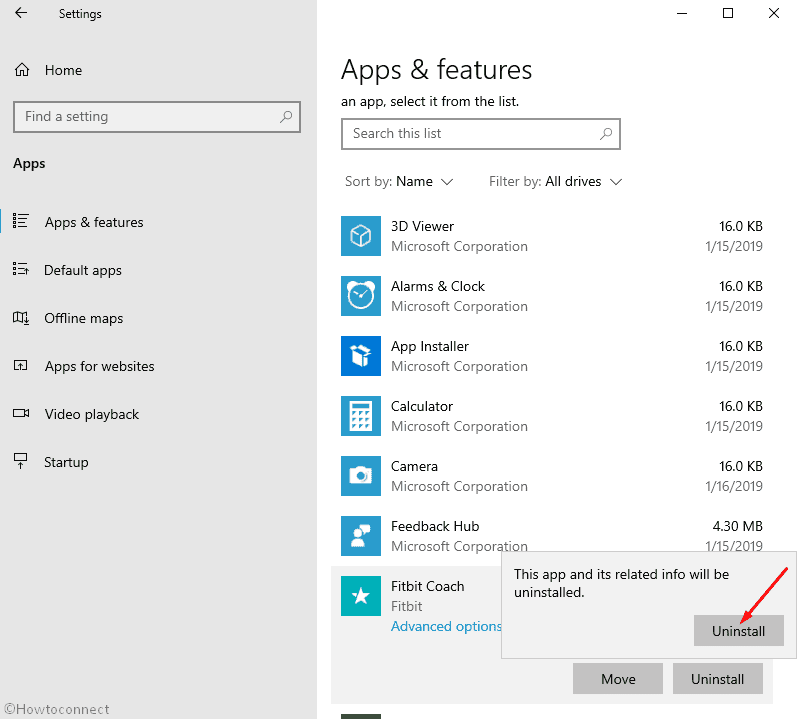 Uninstall all built-in apps
Windows 10 has greyed out Uninstall buttons for pre-installed applications in the Apps & feature section making its removal impossible. But here is another way using which you can successfully uninstall the built-ins one by one –
Press the combination of Win+X and select Windows PowerShell (Admin).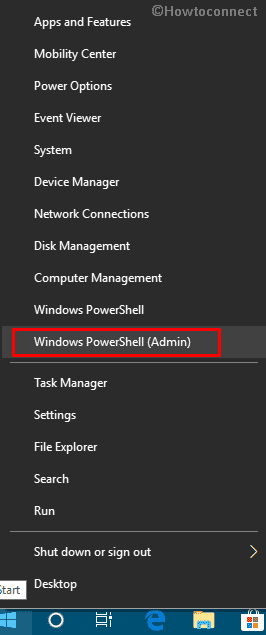 Give permission to access UAC by clicking Yes.
Copy/paste the following syntax in the PowerShell Window and press Enter for each app separately like the screenshot.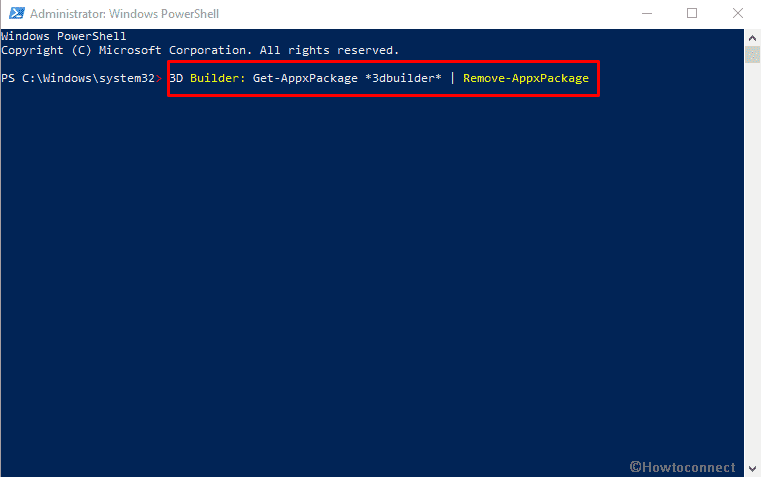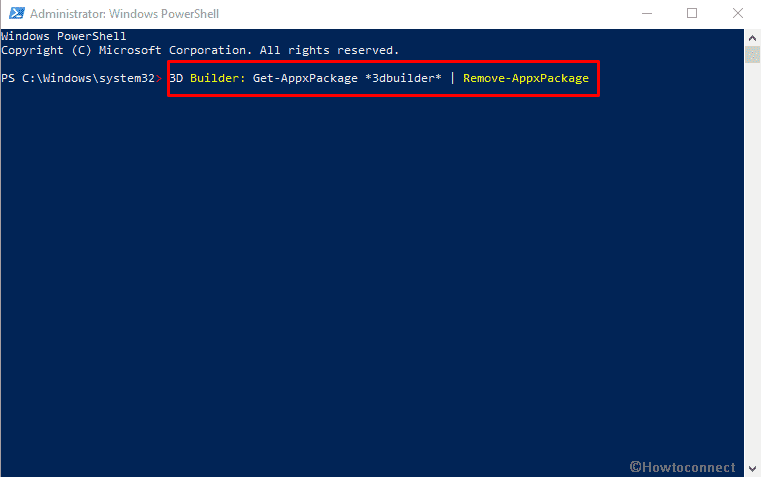 3D Builder: Get-AppxPackage *3dbuilder* | Remove-AppxPackage


Alarms and Clock: Get-AppxPackage *windowsalarms* | Remove-AppxPackage


Calculator: Get-AppxPackage *windowscalculator* | Remove-AppxPackage


Calendar and Mail: Get-AppxPackage *windowscommunicationsapps* | Remove-AppxPackage


Camera: Get-AppxPackage *windowscamera* | Remove-AppxPackage


Get Office: Get-AppxPackage *officehub* | Remove-AppxPackage


Get Skype: Get-AppxPackage *skypeapp* | Remove-AppxPackage


Get Started: Get-AppxPackage *getstarted* | Remove-AppxPackage


Groove Music: Get-AppxPackage *zunemusic* | Remove-AppxPackage


Maps: Get-AppxPackage *windowsmaps* | Remove-AppxPackage


Microsoft Solitaire Collection: Get-AppxPackage *solitairecollection* | Remove-AppxPackage


Money: Get-AppxPackage *bingfinance* | Remove-AppxPackage


Movies & TV: Get-AppxPackage *zunevideo* | Remove-AppxPackage


News: Get-AppxPackage *bingnews* | Remove-AppxPackage


OneNote: Get-AppxPackage *onenote* | Remove-AppxPackage


People: Get-AppxPackage *people* | Remove-AppxPackage


Phone Companion: Get-AppxPackage *windowsphone* | Remove-AppxPackage


Photos: Get-AppxPackage *photos* | Remove-AppxPackage


Store: Get-AppxPackage *windowsstore* | Remove-AppxPackage


Sports: Get-AppxPackage *bingsports* | Remove-AppxPackage


Voice Recorder: Get-AppxPackage *soundrecorder* | Remove-AppxPackage


Weather: Get-AppxPackage *bingweather* | Remove-AppxPackage


Xbox: Get-AppxPackage *xboxapp* | Remove-AppxPackage