Microsoft has come up with the latest Insider preview build 17655 with extended MBB (in short Mobile Broadband) USB class driver. In this new RS5 branch, users can Update Mobile Broadband Adapter in Windows 10 rather easier than before. In addition, this framework would provide the better liability in Network driver module which follows the nobility of the Windows driver framework for invoking speedy data path.
How to Update Mobile Broadband Adapter in Windows 10
Step-1: Before proceeding, make sure that your system supports both the SIM card and USB modem (with either internal USB bus USB dongle).
Step-2: Now, Update the operating system to the latest build 17655 or above using Update & Security going through Windows Settings app.
Step-3: Do the Cellular Connectivity setup for the updated Windows.
See: How to Connect Windows 10 PC to a Cellular Network.
Step-4: Moving ahead, select and set the "Net Adapter based MBB USB class driver" as default. To do so, first, hover the cursor down to the Start Menu and make a right click on it.
Step-5: Find Device Manager from the list view. Click on it and the system will launch the tool.
Step-6: Proceeding forward, expand the Network adapters to see the devices.
Step-7: Look for the device either "abcde Mobile Broadband Adapter" or "Generic Mobile Broadband Adapter".
Step-8: Once you see any of them, do a right-click on it and select "Update driver" option.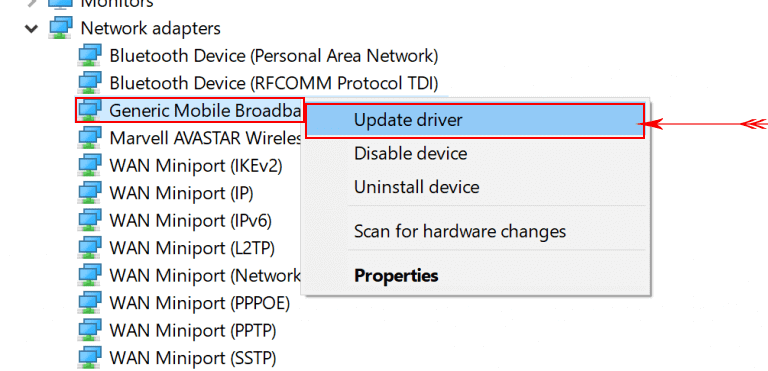 Step-9: When the popup arrives upfront, perform a click on Browse my computer for driver software.
Step-10: Do a click on "Let me pick from a list of available drivers on my computer" option from the lower part of the subsequent box.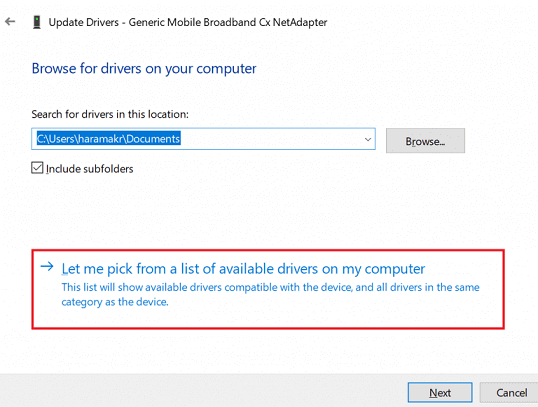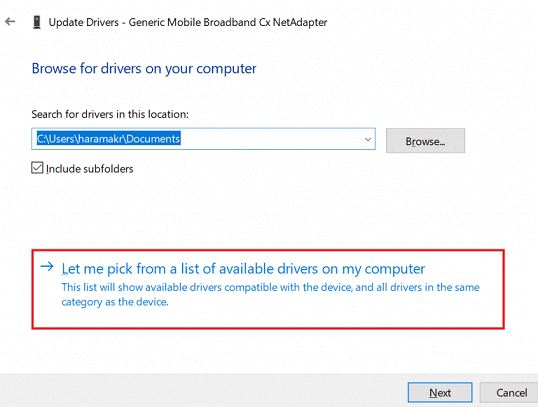 Step-11: Here, select "Generic Mobile Broadband Cx Net Adapter" and hit the Next button to continue.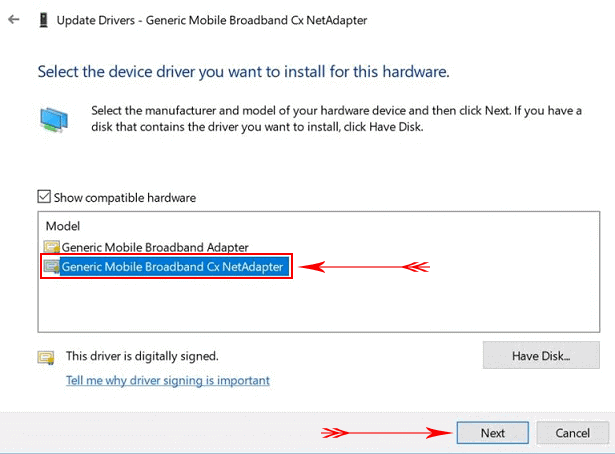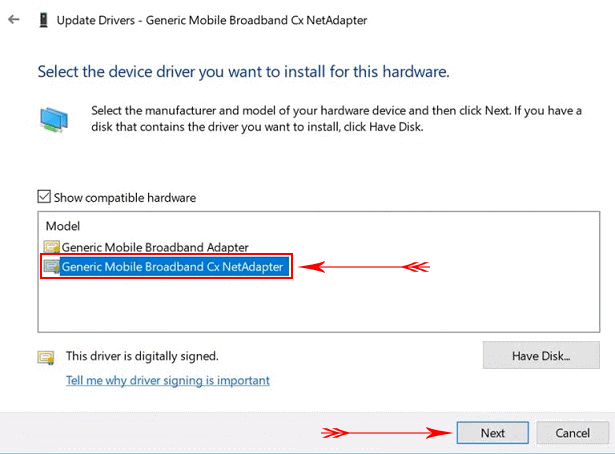 Step-12: Now, Restart Windows 10 PC and allow the system to bring these changes into effect.
Step-13: Keep the connection status always Connected. Once you feel any inconvenience,
head back to Step-9 and make the "abcde Mobile Broadband Adapter" default driver.
Step-14: Lastly, make an attempt to use the cellular Network by turning Wi-Fi Off.
That's it! This is all about How to Update Mobile Broadband Adapter in Windows 10. Hope you can have an amazing time with the latest updates brought by Windows 10 Build 17655.