Windows 10 Insider Preview Build 17655 Redstone 5 (RS5) is in air for the Windows Insiders who have preferred Skip ahead content regardless of Stabilization. Microsoft has come with a new Network driver model for the users on the cellular network for connectivity. As usual, they put up a lot of fixes and improvements for known issues.
On Windows 10 Insider Preview Build 17655 for Skip Ahead you can update the Mobile Broadband Adapter to avail the new feature with the steps here. Let's have a look without delaying –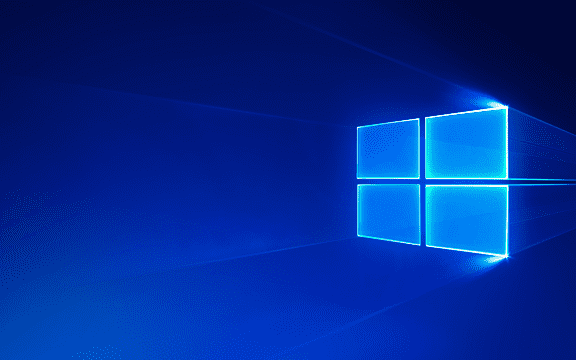 Windows 10 Insider Preview Build 17655 for Skip Ahead Details
Mobile Broadband (LTE) connectivity on Windows gets a makeover
Microsoft has made an announcement to rebuild the Net Adapter framework to transform the Network Stack. This framework offers a new, more responsible Network driver model that inherits the decency of the Windows driver framework while bringing an accelerated data path.
In Windows 10 Insider Preview Build 17655, they made acquainted with a new and enhanced Mobile Broadband (MBB) USB class driver. This is proceeding from the modern Net Adapter framework.
If your PC supports Mobile Broadband means cellular network for connectivity, and you want to help out follow the steps –
Step-1: Ascertain that your System supports SIM card and USB modem (with either internal USB bus  USB dongle).
Step-2: Update Windows 10 to this Build 17655 or later and setup cellular connectivity.
Step-3: Choose the Net Adapter based MBB USB class driver as default driver.
Step-3: Right click on Start button and press "Device manager" to reach the Network adapters list.
Step-4: Locate either Generic Mobile Broadband Adapter or abcde Mobile Broadband Adapter.
Step-5: Make a right-click on the one whatever you found and choose Update driver.
Step-5: Select Browse my computer for driver software on the subsequent wizard.
Step-6: Perform a click on "Let me pick from a list of available drivers on my computer" at the lower part of the box.
Step-7: Choose Generic Mobile Broadband Cx Net Adapter afterward do a click on Next.
Once you installed, reboot for the new driver to take effect.
Confirm the status of the connection remains "Connected".
Note: Follow the guidelines in Step 5 to revert to the default driver (abcde Mobile Broadband Adapter), if any problem occurs.
Step-8: Finally, try using cellular network primarily by turning off Wi-Fi.
Windows 10 Insider Preview Build 17655 changes, improvements, and fixes
You will find no brightness toggle in the Battery flyout in the Notification Area on the taskbar. To improve users experience this modification was necessary
They fixed an issue in Edge browser where dragging a favorite from one folder in the favorites bar to different didn't work.
Known issues
Microsoft is investigating a problem where the mouse cursor may be missing when hovering over specific text fields and UI elements.
On returning from sleep, the desktop becomes momentarily visible before the Lock screen displays.
"Movies & TV" user cannot enter the videos library (via either "Let Movies & TV access your videos library?" popup or "privacy settings").
The application Movies & TV crashes when you select the "Personal" tab.
Microsoft is trying to fix the problem Narrator to read extra text when using Alt + Tab.
Keyboard arrow and Page Up / Page Down keys don't function to scroll web pages in Microsoft Edge. You'll need to use different input method (mouse, touch, or touchpad).
If you performed Windows Mixed Reality headset configuration on this build, it remains black until it is unplugged.
Windows 10 Insider Preview Build 17655 Known issues for Sets & Office
Sets User experience design for Office Win32 desktop apps is not final. The experience will improve over time according to the need through feedback.
The title bar of certain Win32 desktop app windows appears somewhat underneath the tab bar when you maximize. As the workaround, you can restore and again maximize.
When you Close a tab it sometimes minimizes the entire set.
View Side by Side in MS Word will refuse to work for inactive tabs when you tack or and cascade windows.
You can keep Office Visual Basic Editor window currently in tabs but this feature may not persist future.
When you open an Office document while the same app has already an existing document the prior may switch to the last active. This issue also occurs when closing a sheet in Excel while other sheets remain open.
If you make a right click a tab in Sets it doesn't bring up a context menu in this build.
You can't restore Local files or non-Microsoft cloud files automatically and find no error message to alert.
Source: Windows blog