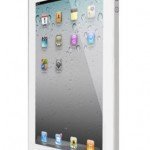 The Apple proved its worth with the release of the tablet range of personal computers known as iPads. The tablet computers are usually placed between the smartphones and PCs.
They are larger than the mobile phones but smaller than PCs. Initially, they were designed for entertainment basis such as playing games, listening songs, watching movies, reading books and other such purposes. However, over the years, seeing to its demands and rising popularization, Apple has evolved it into a tech machine for running applications, making presentations, accessing internet and much more. This made it even more popular with the release of 3G/4G and WiFi models.
This little wonder works on iOS operating system designed by Apple itself. It runs only its own applications and even those supported by iPhone. It has sold 84.1 million units so far as of march 31 2012. It saw the disappearance of the virtual keypad and a smooth touch is all it remains. A touchscreen display controls it just like the iPhone and the iPad. It saw a transition from the pressure triggered stylus touch to soft feather touch. The only disappointing feature is that it runs applications only supported by Apple inc. However, that is not an issue because the world of Apple has millions of applications, which one cannot even, think off.
SPECIFICATIONS
Developed by Apple Inc.
Manufactured on contract basis by Foxconn
Release dates
Wi-Fi model (U.S.): April 3, 2010
Wi-Fi + 3G Model (U.S.): April 30, 2010
International: May 28, 2010
iPad 2 (U.S.): March 11, 2011
iPad 2 (International): March 25, 2011
3rd gen (U.S.): March 16, 2012
works on the latest iOS 5.1.1 operating system released on May 17    2012.
It has a much faster central processing unit which makes it completely applicable to do all official works. The latest 3rd generation iPad 2 works on 1 GHz A5X Processor.
The RAM has evolved over generations. The latest iPad 2 has 1GB RAM.
The display of iPad is stunning which makes it ideal to watch real life like movies. The 2nd  gen iPad2 housed a 1024 × 768 px 132 PPI 4:3 aspect ratio 9.7 in (250 mm) diagonal XGA, LED-backlit

IPS LCD

  while the 3rd generation has a 2048×1536 px 264 PPI LED.
The powerful graphics makes it ideal for games and it is the most loved gadget of the avid gamers. The 2nd and the 3rd generation of iPad 2 has a PowerVR SGX543MP2 and PowerVR SGX543MP3 respectively.
The 2nd gen had a front facing camera with a 720p rear facing one and the 3rd gen has a front facing and a 1080p rear-facing camera.
The 2nd generation had Bluetooth 2.1+ EDR connectivity while the 3rd generation has a Bluetooth 4.0 technology connectivity.
The apple provides wide online services through its websites such as iTunes Store, App Store, iCloud, iBookstore.
Overall, it is best product Apple has released till date and the years of toil and hard work Apple has invested is proving worth it. Today, every tech-savvy's list of gadgets is never complete with an iPad, and it is a personal favorite of every businessman.
For complete review, visit apple.com/ipad