Windows 10 Build 17763 arrives at the Insider in the Fast ring level users. The update includes multifold fixes such as for  Microsoft Edge tab crashing, thumbnails and icons problem, Bluetooth audio devices issue. Furthermore, there are solutions for increased consumption of battery when using OneNote and display scaling factors.
You will get Windows 10 Build 17763 automatically via Windows update. Still, if you haven't received the same then navigate to Settings => Update & Security and click on "Check for updates".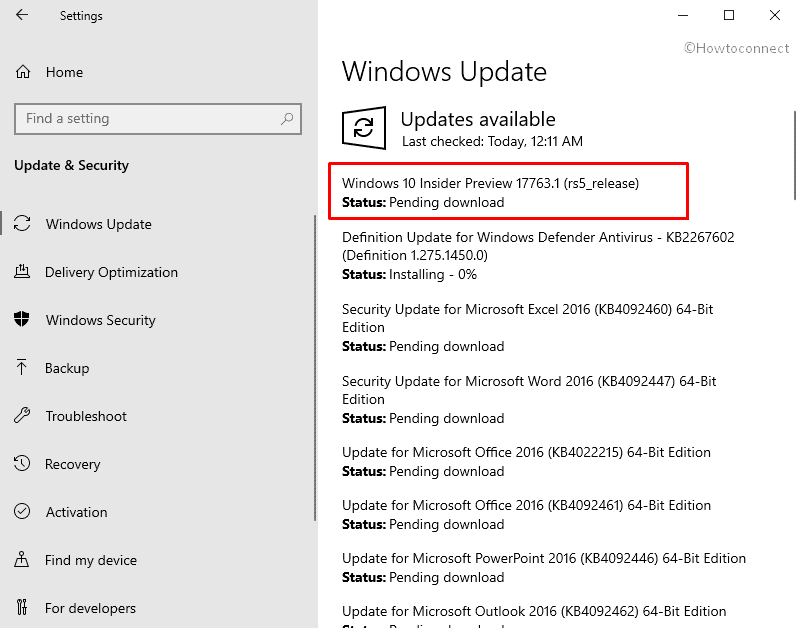 Windows 10 Build 17763 Redstone 5 Fixes and Knows Issues Details
Here are the Windows 10 Build 17763 Improvements and fixes –
Microsoft updates that they are working in the final phase of developing the Windows 10 October 2018 update however you will notice the absence of build watermark on the desktop. This doesn't mean everything is ready.
Windows 10 insider team fixed Microsoft Edge tab crashing issues. This occurs when you touch Flash element in the browser with two or more fingers.
Windows 10 Build 17763 solved thumbnails and icons problem that might not be rendered if there were any video files saved to the desktop.
Microsoft resolved Bluetooth audio devices issue that wouldn't play sound in apps that also used the microphone.
They fixed unusual consumption of battery when using certain apps like OneNote.
Windows 10 Insider team solved PowerShell that wasn't showing characters properly in the Japanese language.
They settled down display scaling factors not being applied appropriately problem when seeing a full-screen remote desktop window on a monitor.  As a consequence, the UI was smaller than expected.
Microsoft is going to release Windows 10 October 2018 update in the next month so they executing tests for the final codes. After they are complete with everything the next version could start coming in the last week.
Windows 10 Build 17763 Known issues
In addition to important fixes, the build has 2 known issues both are in Task manager.
In Windows 10 Build 17763, Task Manager is not reporting correct CPU usage.
Another Tak manager problem is the Arrows that expands Background processes are blinking unremittingly and weirdly.
Source – Windows experience blog.