Microsoft has rolled out Windows 10 Build 18252 (19H1) for the users who opt Skip ahead ring level. The update includes the very important new feature about Ethernet, Network icon, and Ebrima font. The build has multiple fixes for Task Manager, Narrator, Advanced Startup page and a lot more. Microsoft shared Ignite Conference experience being held at Orlando.
You will receive Windows 10 Build 18252 (19H1) for Skip Ahead automatically. In case, you have not got till now then go to Settings => Update & Security and click on Check for updates. On the completion of downloading, restart your PC and let the installation over.
Windows 10 Build 18252 (19H1) for Skip Ahead Changes Features and Fixes Details
Ignite 2018 Insider Experience
Microsoft Windows Insider team has just come back from #MSIgnite in Orlando, one of the biggest events with around 30 thousand attendees. All members absolutely love to meet so many Insiders as it was a dream come true.
The team took a decision to try something new and invite 2 Insiders as special guests to deliver a speech and take part in all of the future events.
The Windows Insider team has worked with the amazing humans Paul Warren and Eddie Leonard for over two years to co-create WIP4Biz and multiple aspects of WIP. In the event, the presence of them and introductions of their performances was an honor. They were sagacious throughout the conference at hero-making their own organizations and the Insider program. Both approached several other organizations to adopt the WIP4Biz lifestyle.
They hosted a booth concurrently to the #OfficeInsiders team…in Microsoft Insiders section in this conference. It was quite prodigious to come up to a great number of Insiders across both programs and experience their passion for digital transformation in their organizations.
Microsoft Windows Insider team delivered 5 sessions in this conference –
Why the Windows Insider Program is your secret superpower – This session introduced the Windows Insider Program and the Office Insider Program to the newcomers.
Windows Insider Program for Business – During this session, they made the users understand to set up their own rings. The focus was on setting up Insider Rings level inside the user's organization.
Insider Programs – This was dedicated to user's crystal Ball for Microsoft features and the center of the topic was the future roadmap for "Windows + Office".
Model 47 – The subject was "how to run experiments in your organization". This session featured Eddie and Paul sharing stories of their intrapreneurship within their traditional industries.  A 10-step process for doing the same was elaborated..
Spin Your Tale: Methods for brand building. Dona Sarkar, the Insiders team leader, leads a Diversity in Tech session with guests "Raji Rajagopalan" and "Brandon LeBlanc".
They also hosted a webcast pointing out some special guests and Insiders.
Dona leads a Question and Answer session with Windows and MS Office leaders from Microsoft.
Major announcements in the Ignite conference –
SCCM (System Center Configuration Manager) – will support Insider rings.
Docs are Open Source – to provide documentation for co-creating.
Ignite – next conference will be held in any of the 17 cities in starting December.
If you have a great story regarding Windows and Office Insider in your organization, communicate to the team.
New in Build Windows 10 Build 18252
Network improvements
Enhanced settings for Ethernet – After you install the current build, you are able to configure advanced Ethernet IP settings using Windows Settings. You will find the support for setting a static IP address and preferred DNS server here. Earlier Control Panel included the options, but now you will experience the same on the connection properties page within IP settings.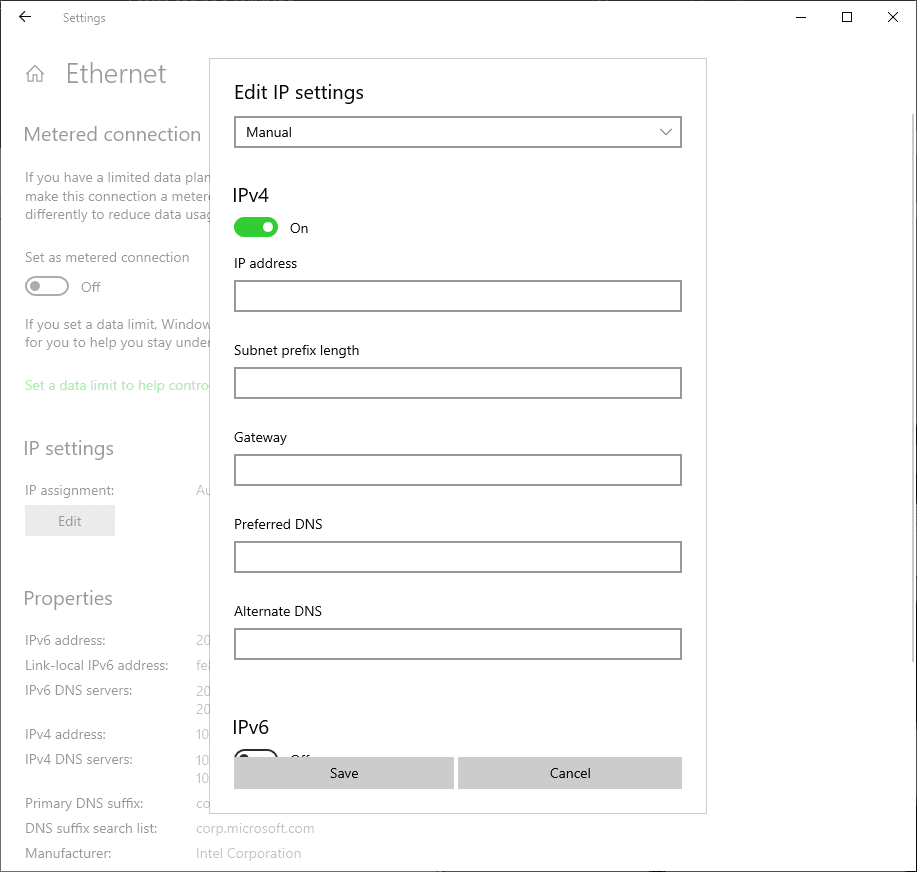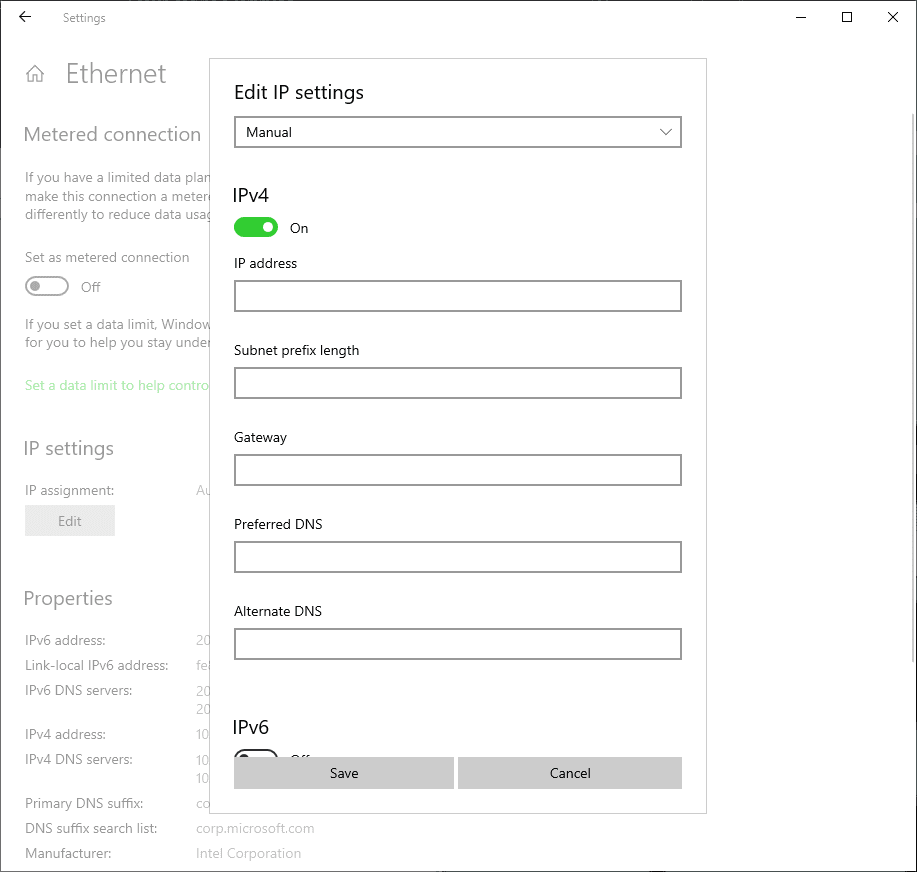 New icon for disconnected internet: In this build, Windows 10 will show separate icons for Cellular, Wi-Fi, and Ethernet to indicate the disconnected state. This will help you instantly identify network issues so that you can take appropriate action to resolve them.
Ebrima font addition with ADLaM support
You are able to read your ADLaM documents and web pages with the Windows Ebrima font after the arrival of the build.

ADLaM is a writing system for Pular moreover Fulfulde, the language of the Fulani community, predominantly residing in West Africa. In the early 1990s decade, 2 young teenager brothers, Abdoulaye and Ibrahima Barry, developed this font. Their creation became Bindi Pulaar and perpetually ADLaM, ADLaM is enabling literacy across western Africa. This is useful for commerce, education, and publishing. Ebrima was included in Unicode in Unicode 9.0.
Windows 10 Build 18252 General changes, improvements, and fixes for PC
Microsoft Windows 10 team solved the issue causing Task Manager to show incorrect CPU usage.
They resolved arrows to expand Background processes in Task Manager blink continuously.
Windows 10 team added a mic icon in the system tray which appears when your microphone is in use.
When you hit F4 staying at Registry Editor (regedit) then it will place the caret at the end of the address bar expanding the autocomplete drop-down.
Windows 10 team solved the context menu showing a thick white border surprisingly when using the dark theme in File Explorer.
Microsoft resolved advanced startup pages not rendering text properly. This shows square boxes instead in some languages like Thai.
They settled Narrator crashing problem at the time of reading by line in a Command Prompt.
Windows 10 insider team solved Narrator that did not read out the Windows Security app name in Shell Notification area (System Tray). It just read the recommended actions here.
You will see the name of an Ethernet adapter in the sidebar beneath the "Ethernet" header. This will help you differentiate among Ethernet entries at a glance.
Microsoft came up with additional pages to the Emoji Panel in this build when using it in Chinese (Simplified).
Windows 10 insider team solved the Windows Hello not working problem on the login screen occurring in the previous build.
Windows 10 Build 18252 Known issues
Microsoft is trying hard to fix Settings app crashing when invoking actions on some pages.
Windows 10 insider has an issue with Ease of Access. When you click Apply on Make Text Bigger the Settings application will crash and the new text size will not be available.
In Windows Security, when clicking hyperlinks the Settings app will crash.
If you cannot log in with any password and logon fails with error code 0xc000005e, restarting your PC should resolve this.
If the Windows update fails with error code 0xC1900101, then give a second attempt to update again.
Certain users may have a problem when opening Inbox Apps after updating.
Windows 10 Build 18252 Known issues for Developers
When you opted Fast ring and now switch to the Slow ring – optional content, for example, enabling developer mode will not work. If you want to get the content you will have to remain in the Fast ring.
New Achievement badges for 19H1
Microsoft is rolling out new badges for 19H1 to reward Insiders for updating their computer to the most recent Insider preview builds. This is a small token to show their appreciation and give you recognition for your impact in ensuring.
Source – Windows Experience blog.