Microsoft started rolling out Windows 10 build 19577 in 20H2 with a list of new features and improvements. Some of them are Diagnostic data changes in Settings, updated icon for Windows Security, and PowerToys 0.15.1.
The build is available in fast ring and will be installed automatically through Windows update. Let's see the changelog –
Windows 10 Build 19577 Changelog
Brings Diagnostic data changes in Settings
The company wants to maintain transparency and control over data, so they are making some changes to the Group Policy settings and Settings app. This will appear in the future builds of this month. Required diagnostic data is renamed as Basic diagnostic data.  Optional diagnostic data will be the new name of Full diagnostic data.
Commercial customers who want to send Optional diagnostic data are provided additional granular Group Policy settings. These will help them configure the data that's accumulated within their organization. The company will announce more details about the new policies after getting closer to the retail release.
Important – Kindly set your device to "Full" before receiving Windows 10 Build 19577. You will be unable to install future builds if your diagnostic level remains For more details, read this post.
Windows Security has a new icon
Microsoft is continuously updating icons for different products making them more attractive. Today is the turn for Windows Security. The app has got a new icon matching the design principles outlined here from the Microsoft Design Team. You will receive the  Windows Security icon through the future Windows 10 feature update.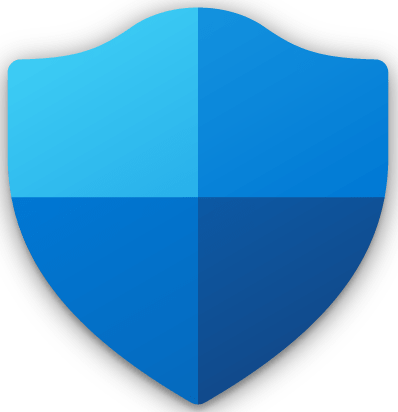 PowerToys 0.15.1
The Redmondians released PowerToys 0.15.1 and the announcement was made during Windows Insider webcast. The version includes the following improvements –
This version removed the requirement to always "run as admin".
Included around 300 unit tests to enhance stability and limit regression.
Fixed almost 100 issues.
Made .NET Framework parts of the source run faster with NGEN.
Improved for how we store data locally.
Boost FancyZones compatibility with applications.
Created the 0 strategy, the launcher, the keyboard manager specs.
Worked on cleaning up your issue backlog and labels.
Experimenting with optional updates experiment with drivers
The company is continuously experimenting to improve update experience for users. Build 19551 brought optional update settings to receive the drivers' updates for plugged-in devices. You can go to Settings => Update & Security => Windows Update => View optional updates and manually download them. They are extending this experiment to now run through the end of March.
Windows 10 Build 19577 changes and improvements
Windows 10 Build 19577 has made the Cortana changes in the previous build operational.
The current build changed the behavior of Advanced startup to enable some Ease of Access features to work properly. For instance, previously, the Narrator feature failed to work when it was enabled before launching Advanced startup. Now onward, Advanced startup will reboot directly into the Windows Recovery (WinRE) Environment.
Some feedback reported that Vietnamese alphabet doesn't contain the Latin letters F, J, W, or Z. Therefore the build fixes the grouping in all apps list of the Start menu to address these letters when using this display language. The change will let the apps like Windows PowerShell enter in the expected group.
Windows 10 Build 19577 Fixes
The build resolved you couldn't input in some places if clipboard history was dismissed without pasting anything.
Developer team solved extra characters in the message appearing in the File Explorer though no files were listed in Recent Files.
The current build resolved the Windows Hello configuration problem while using the Arabic display language. During this, the box tracking the progress of setup won't line up with face.
The company fixed preferred SafeSearch settings (Settings => Search => Permissions & History) problem which were no longer persisting upgrade.
They solved microphone doesn't work on certain devices problem from Builds 19559 to 19569. If you are not getting rid of the issues with your mic, kindly file a problem report via Feedback Hub with recreate my problem logs.
They resolved Explorer.exe reliability problem which occurred at the time of navigating in File Explorer for some Insiders.
Windows 10 Build 19577 settles fixed an issue where using Restart Manager API to restart explorer.exe would result in all open UWP apps being closed as well.
The update solved DWM crashing problem that occurred when inking on PC.
New build fixed Outlook crashing which occurred when typing too many characters into the To field using the Korean IME.
Developers team for insider solved Windows.old might not be completely removed using the cleanup tool of Storage Sense.
The build resolved the Settings hanging issue occurring when accessing Windows Update Settings.
Update solved Family & Other Accounts Settings page that wouldn't finish loading for some Insiders.
Windows 10 Build 19577 resolved system potentially bug checking problem that occurred when toggling Bluetooth ON and OFF after resuming from sleep.
The update solved night light would no longer work for local account users until rebooting. The problem occurs after attaching Microsoft account.
Build resolved machine not rebooting and kicking off the scan problem. This occurs when you choose Microsoft Defender Offline Scan with Windows Security.
The update fixed Windows Update fails with error code 0x80070002 for some users.
Known issues
The long time persisting BattlEye anti-cheat software issue still occurs. Both companies have dug out that incompatibility issues are the main culprit that appears because of changes in certain versions of the anti-cheat software and the OS build. Therefore Microsoft has put a hold on the devices from being offered affected builds.
NVDA and Narrator users may encounter some trouble when traveling and reading certain content on the Edge browser.
Update process hangs for elongated periods of time when receiving a new build.
Some Insiders are unable to update to newer builds and encounter error message 0x8007042b.
The Documents field under Privacy has a damaged icon (only a rectangle).
Installing Windows X% page doesn't render text correctly when When you upgrade with certain languages, for instance Japanese.
Cloud recovery option for Reset this PC isn't functional in this build.
Win + PrtSc doesn't store the captured screenshot in the Screenshots directory.
DISM stops at 84.9%.
Notifications sometimes have the incorrect actions associated with them.
Source – Windows experience blog.